Where did all the money go?
Thio-Sul® circa Exactrix TAPPS.
The Grand-daddy of Nitrogen Stabilization outperforms N-serve®.
Good Corn, No-tillage, Mustang Banded.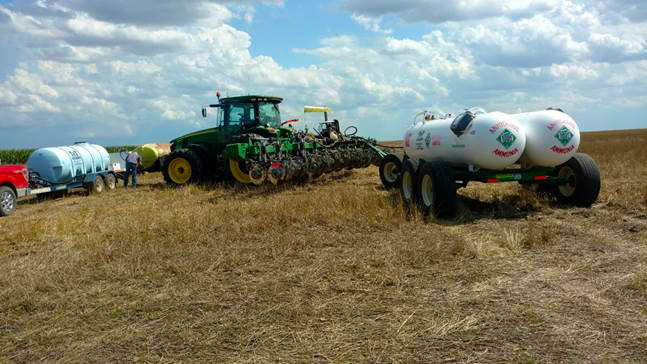 High quality in the 260 bushel per acre mark.
Good Yields but "where did all the money go"?

High nutrient efficiency at .664 lbs. N per bushel produced using November TAPPS banding.

Irrigated corn on corn production in Seward County, Nebraska with October, 2015 yields.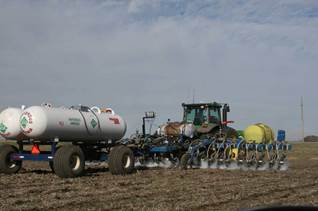 Banding deep to 7 inch depth in the fall, Kevin Medow gets better and better, year after year. Using
Rotational Band Loading, Exactrix TAPPS and No-tillage. www.exactrix.com/Sine10.htm

No-Tillage Twin Row Corn, Monosem Planter, Exactrix TAPPS,Mustang banded deep to 7 inch depth and vermiculated, after 10 years, and moving up to the 250 to 280 bushel per acre range.

Exactrix Process Control of Anhydrous Ammonia with Snow, A unique North American combination makes Ammonium work better.

Cash flow nutrient expenditure is about 12% or less of the gross
income for commercial nutrients, NH3, 10-34-0 and 12-0-0-26S or Thio-Sul® and all fall banded.

Large STEEP plots(2.1 acre) with high integrity and very low statistical variation indicates fall banding with TAPPS works better.

Thio-Sul® in the TAPPS band shows ammonium stability in big rainstorms. NUE at .664 lbs. N per bushel produced.

Different products compared to several other approaches showed Thio-Sul® was the best economical, low risk performer.

All products banded in TAPPS and TAPPKTS and compared with N-Serve®, KTS and DCD. All products applied with uniformity of Exactrix at 1% CV.

Get the details.
A look at the money and the nitrogen performance and yield at http://www.exactrix.com/Broadcast_03_11_16.htm

Reviewed by TKI and UNL-ARS.

Your Great Plains Reporter.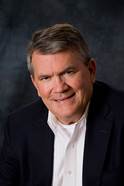 Guy Swanson.