Top Dressing Urea Fertilizer With TAPPS Has Reverse Economics.
Lorin and Grant Koehn, Copeland, KS, Irrigated corn on corn, No-till... not strip till...True No-till
Banded on 15 inch centers into corn and wheat residue.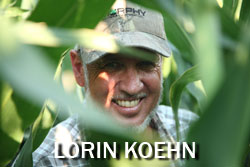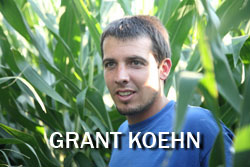 Check out Lorin and Grant Koehn on YouTube
See Other Producers Tell Their Stories HERE

In March Exactrix TAPPS was applied with single disc Mustang 15 inch high speed openers into no-till corn residue at 160 pounds N, plus APP/ATS, Humic Acid and Micros. Plots were established at this same time line at 100 pounds N with APP/ATS/Humic Acid/Micros at the same rate...in lieu of more N to be applied top dressed in early June.

A comparison was made with ESN or Urea Slow Release Fertilizer. ESN was Top dressed at 8 to 10 leaf corn.

The Urea Plot or ESN was also TAPPS banded at the same time in March at 100 pounds N. 80 pounds N was added later as a split Top dress application.

1. ESN, Split Applied with Single Disc Mustang TAPPS,
100 pounds N,
APP/ATS/Humic Acid/Micros and 80 pounds N as ESN at 8 to 10
leaf.....272.5 bushels per acre.
2. TAPPS only Applied Single Disc at 160 pounds N,
APP/ATS/Humic
Acid/Micros produced......276.3 bushels per acre

Less N....More Bushels....Lower Cost... Less Risk. Econ 101.

Economic Analysis. At 75 cent N as ESN. NH3 at 45 cent N.
20 pounds more N as Urea ESN $15.00
60 pounds N as ESN vs. NH3 at 30 cents difference cost... $18.00
Cost of Spreading $4.00 per acre
Total difference in Cost $37.00.
Total in Yield at $8.53 per bushel times 3.8 bushel. $32.41

ESN top Dressed in 2012 has reverse economics resulting
in a loss of $69.41 cents.



Check out Lorin and Grant Koehn on www.exactrix.com/EOYT.htm

Also in Large Test plots....Lorin and Grant discovered that 180 pounds of Exactrix N in TAPPS banded with the 15 inch band spacing Mustang P-51C produced additional yield of .75 bushels per acre. 160 pounds N does appear to be the sweat spot year after year.

As Lorin Says" We are good to go at 160 pounds N... it is about right year after year." Using Exactrix TAPPS.

Let's do this test again next year. Keep on testing.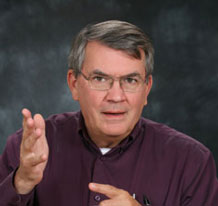 Guy Swanson, Exactrix
Guy's comments:
Positional Availability.No matter what N source is selected TAPPS will outcompete every time....Center Pivot Application of N as 32-0-0 with ATS included will still not produce the best economics.... TAPPS may not beat Alfalfa in rotation about 5 years.

Chemistry. Since pivot applied N is typically in the 300 pound N/A range.

Uniformity of Application. When drought hits.... the real world settles N....All nutrients must be banded to get the best economics with no irregular delivery. Uniformity is the most powerful tool to root out the best economics. ESN is a salvage material and should be used as such with an airplane or a floater rig when the weather goes against the producer's plans and thus applied with the worst of worst of application systems....requiring double and triple the amounts of mobile N and no chance to make P and K work.

Timing.... Nutrients when the crop needs them.... all nutrients balanced in a band when the growth trigger says, "go baby go."

Liquid Streaming Flow... thanks to lots of research over the last 50 years.... Liquid streaming flow will produce the best results.

No-Till really helps.
Always plan for a success.... not a failure with Exactrix TAPPS and TAPPKTS.... using advanced single disc openers.
Need more Training on Exactrix? Get Smart at much lower learning cost. Do it in the lab at Exactrix.
Do a pre-flight with Exactrix…be Locked and Loaded….Be ready when the time is right. Training is key.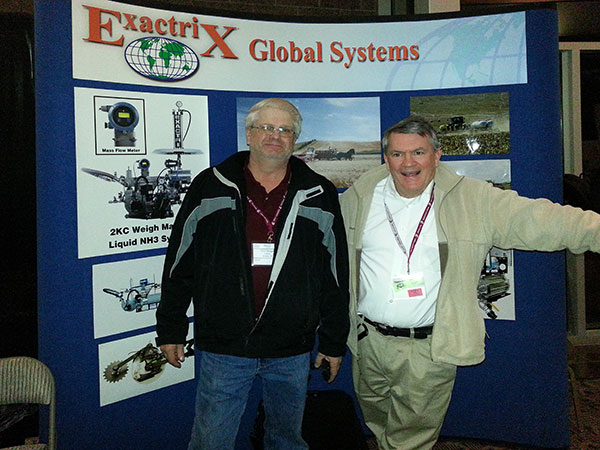 Exactrix Controllers and Deere Green Star and Trimble FMX system trouble shooting and set-up seminar.

Deere, Case and Mustang Openers reviewed.
Now producers can learn fast is by running the systems in the Exactrix flow lab.
Free time on the test bench really helps with 2 and 3 product application systems.
Want to try out the third product 2KR on the test bench?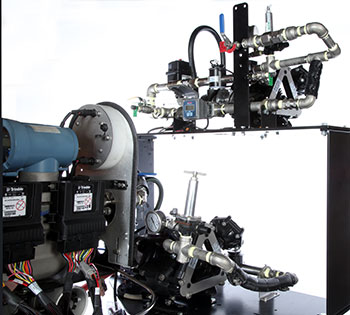 Trimble Control in 3 product...Exactrix 2KR blender in combination with 2KP and 2KC weigh master, TAPPS formulator

Deere GS -2 and GS-3, Wednesday Feb. 5, 8:00 am to 11:00 am... or Thursday, Feb. 6, 1:00 pm to 3:00 pm.

Trimble FMX 1000, Feb. 5, 1:00 PM to 3:00 PM or Thursday, Feb. 6 from 8:00 am to 11:00 am.

Bring your dad, Bring your son, Bring your number 1 man in control of millions of dollars of crop production using VRT and multi-section control.

Absolute 1% CV uniformity drives the process in chemistry and position of the TAPPS material.

Training Meeting for two days in Spokane at 4501 East Trent Ave. Exactrix Flow Lab. Call now for an appointment, 509 535 9925.
You can also attend Ag Expo.

There are 4 sessions. Morning or Afternoon, two days, Feb. 5 or Feb 6 during Ag Expo in Spokane.
Tough Times and the Net Margin Improves, Exactrix allows more technology and more margin.
New Exactrix Owners get $40 to $80 per acre Exactrix Margin Guarantee.
First year owners can participate with independent verification of Margin and net returns.
"Lets get practical about crop production…Precision is in and old fashioned systems are gone. "
" No-till works well….and really well with Exactrix Mustang openers banding at 7.5 inch depth."
"The whole game has changed….Exactrix precision VRT and Uniformity changes the University Recommendation only on your Exactrix farm not on your neighbors farm."
"You have technology on your side of the fence."
"Exactrix Technology is wholly practical on your farm in a race for more net income, year after year."
Only Exactrix delivers with high accuracy at 300 psi with smart and pre-calibrated Mass flow meters that offer extra millions of dollars of return over your farming career.
Tough Times and the Net Margin Improves, Exactrix allows more technology and more margin.
New Exactrix Owners get $40 to $80 per acre Exactrix Margin Guarantee.
First year owners can participate with independent verification of Margin and net returns.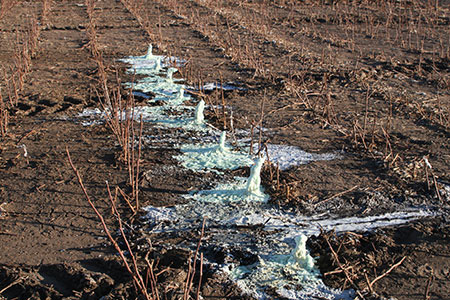 Applying with highly crop available TAPPS with a good yield boost and little less fertilizer input.
Typically 12% more net margin is discovered…sometimes more and sometimes less but on the average about 12% more margin with Exactrix TAPPS.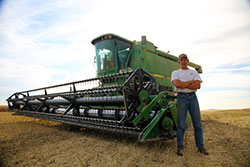 Click To See Eric Odberg video
Exactrix TAPPS outperforms all other fertilizer types…side by side every time.
You can now negotiate your improved Net Margin with skill in picking the right process of application and Exactrix will show you how to get 12% more dollars to the bottom line.
You can take it too the bank….and backed by Ag Economists that know the value of Exactrix.
Backed by Independent Agronomists and Scientists around North America that support Exactrix owners.
Many producers have discovered improved Net margins in difficult commodity pricing.
Pay down debt much faster and reduce risk on your farm.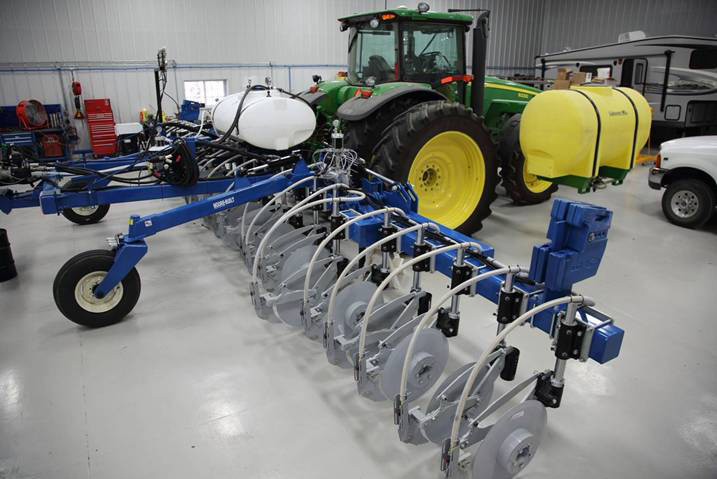 Click To See Video of Kevin Medow
Meeting your formulation needs. www.exactrix.com/TF.htm

Picking your metering systems. www.exactrix.com/EPM.htm

Need more information on
advanced crop production. http://www.exactrix.com/EWAC.htm
Exactrix Global Systems LLC
4501 East Trent Ave.
Spokane, WA 99212
(509) 535.9925 fax(509) 535.9989
E-Mail exactrix@exactrix.com