Setting up tests. Bio-Char.
Clint the Brew-Master….
Bio Char Systems Application will require.
A roller mill treatment to bring particulate size down to .005 to .007 at 99.999% fine.
Also coconut shell mix with wheat straw charcoal should be investigated.
The tolerance range can raised for the processed material. .010 is about the maximum with a .035 MAO.
The margin is typically selected to allow for a string of material…not just round particulate so a 3 X margin is required.
Bulk Density testing begins Jan 29, 2020.
Some of the first tests indicated that the mass flow was 8.33 lbs. per gallon or basically water was being metered.
To use water as a carrier will require a mass meter.
A 10% mix of Straw Char RS weighs .95 lbs. plus 56.187 lbs. water which equals a bulk density of 57.137 Lbs. per cu. Ft.
System will require sparging of the tanks. Looking Glass Manifolds and Mass Meters to confirm.
We anticipate that the dry Bio Char would ship in 28.5 lbs bags at 3 cubic foot. A sealing bag with a zip lock top would be nice.
Probably applying up to 1 lb per acre and at mid range…4 to 8 ounces per acre.
The material is very messy….and the system will need a water system for house keeping…
Two tanks required about 50 gallons for Water and system cleanup….and 300 gallons to 600 gallons in a sparger system, Stainless tanks…with view windows and manways for inspection.
A heat exchanger will be required to run in freezing nights. This is not a problem and is commonly used in liquid fertilizer.
The sparger will be critical to maintain the material balance and quality. The sparger will also to be set to run at stand down. ..
A Mass Meter will be installed to confirm the blend….the pump system will increase pressure and flow as the bulk density changes.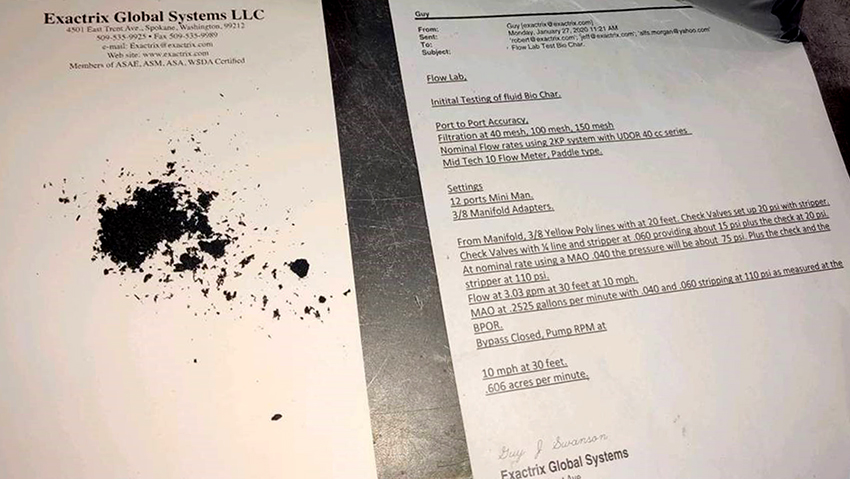 1
Test Sheets.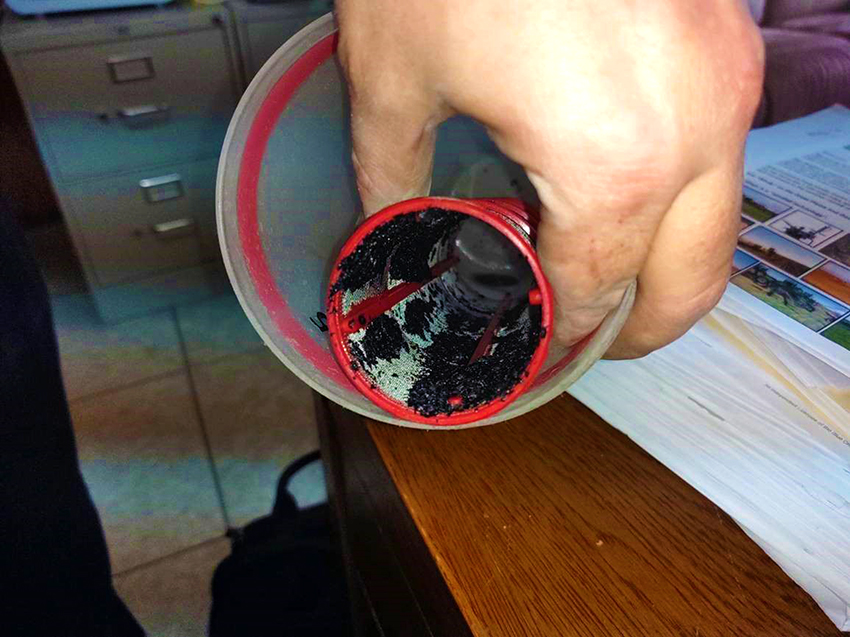 2
Particulate greater than 40 mesh.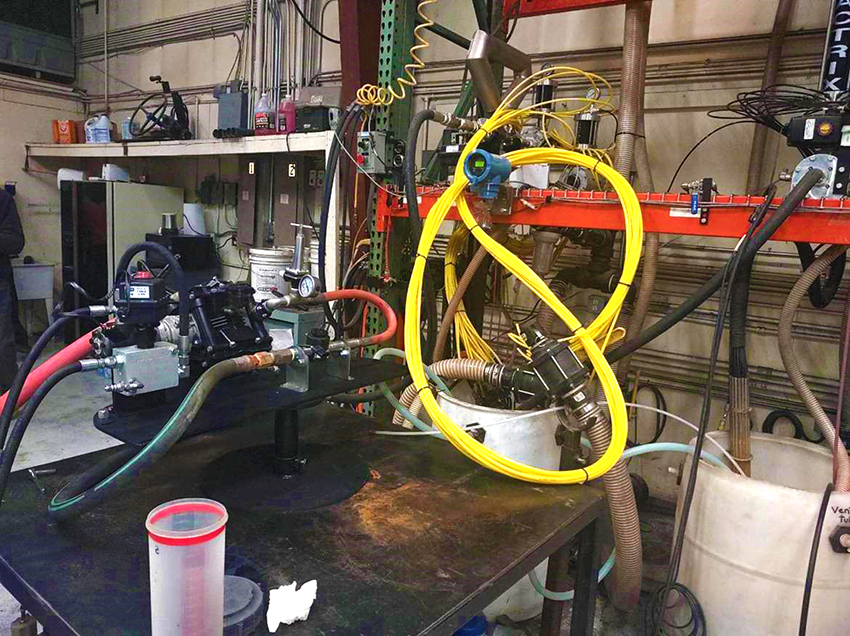 3
Initial set up.
Conclusion was that this system must be mass flow do to the changing bulk density.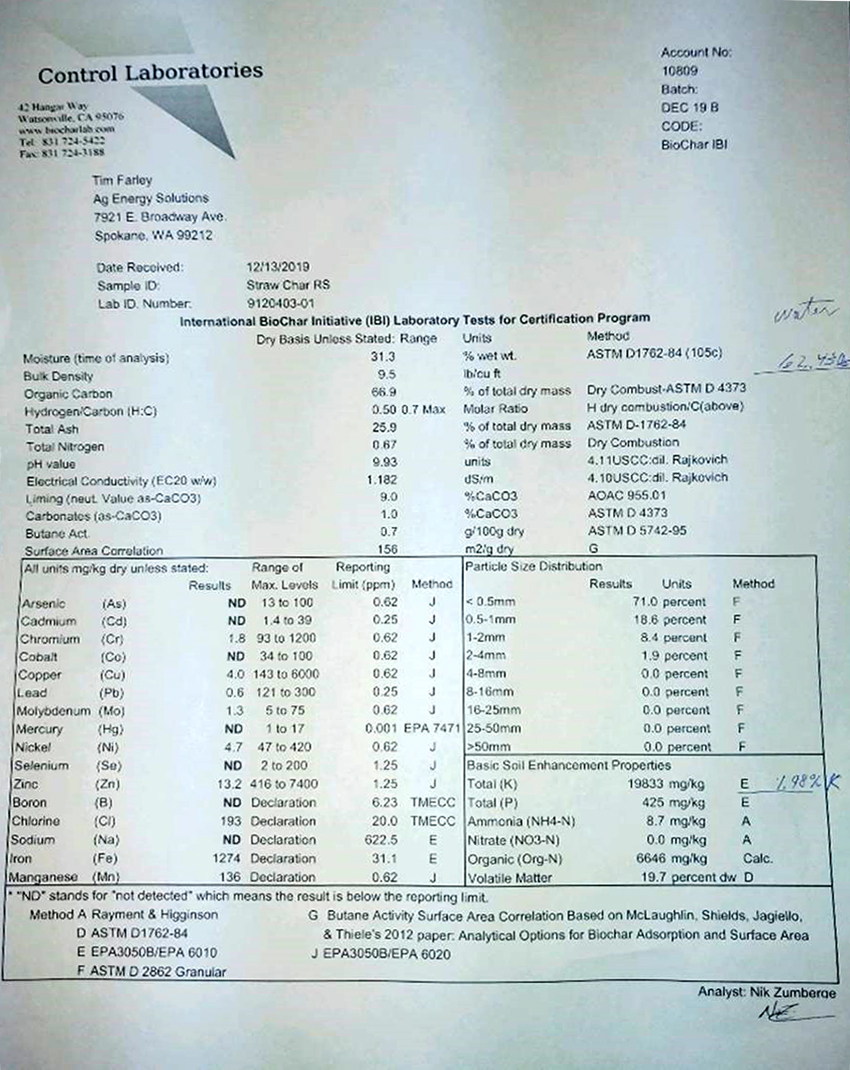 4
Specs.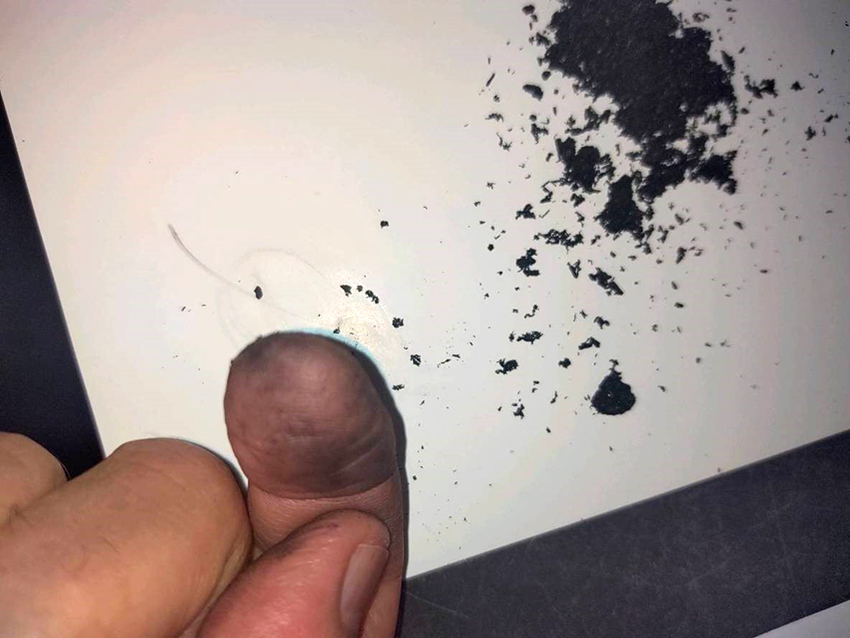 5
Easily powdered with a ball or roller mill.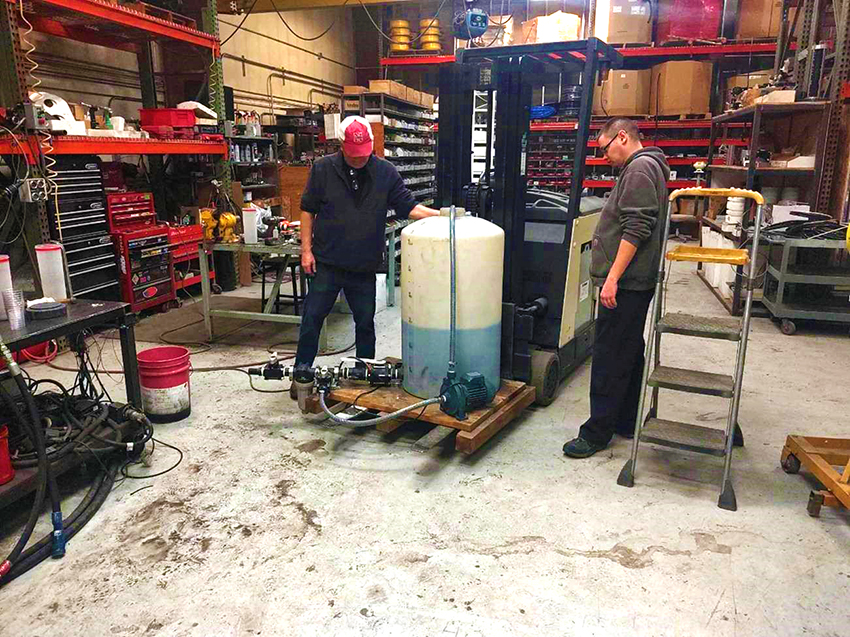 6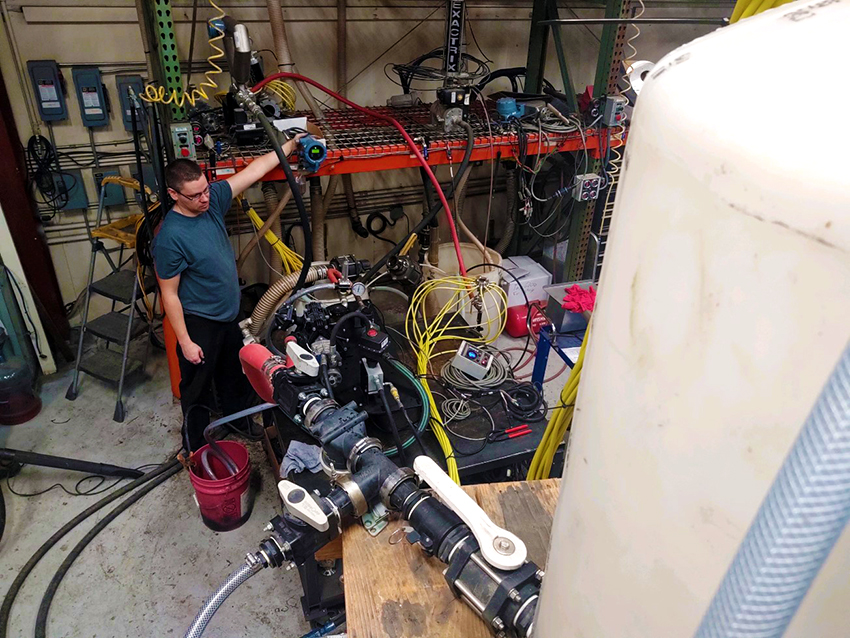 7
Confirming the Mass Flow and Pump RPM.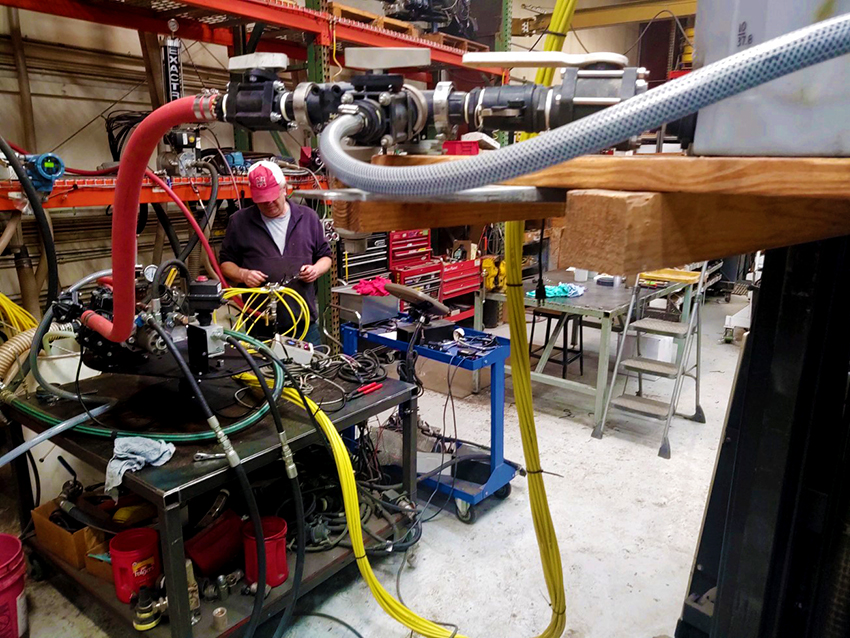 8

Looking Glass Manifolds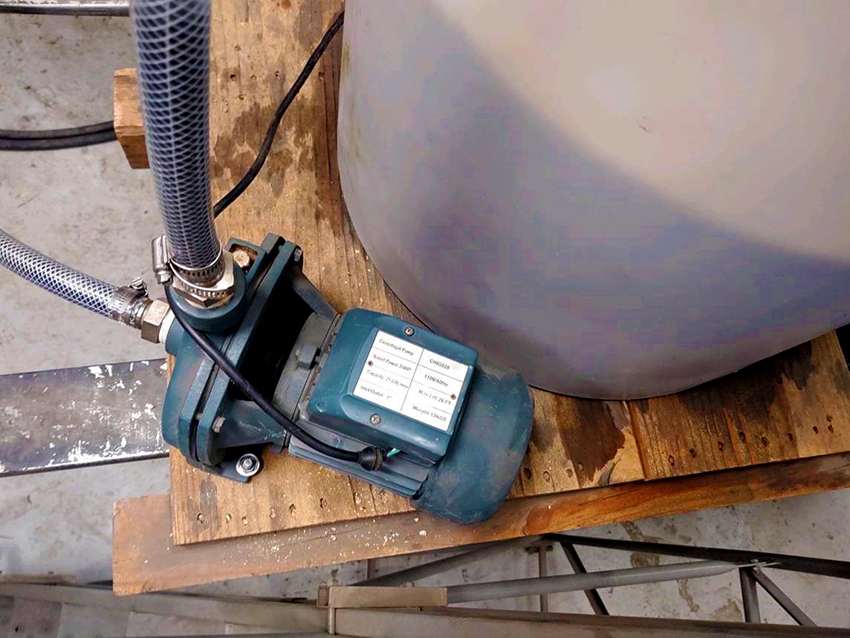 9
Sparge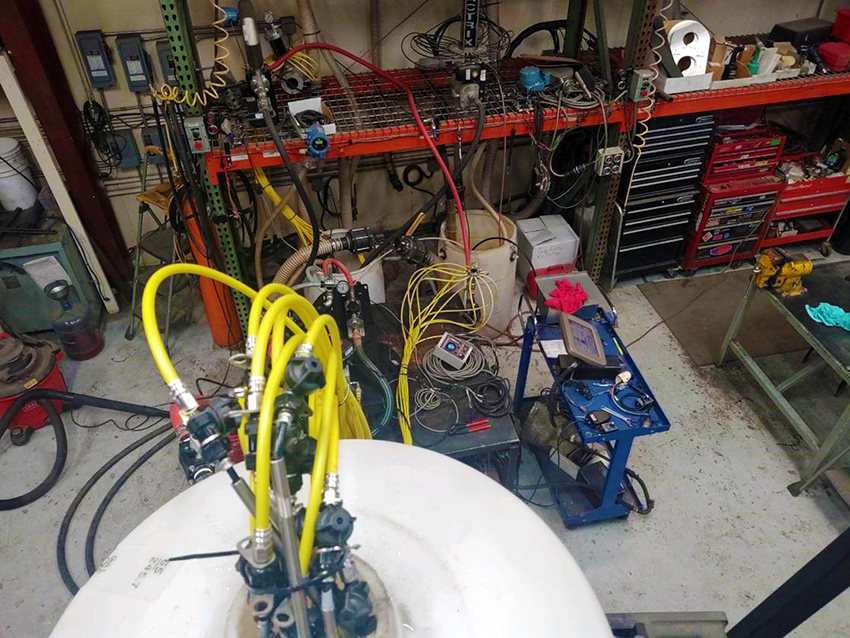 10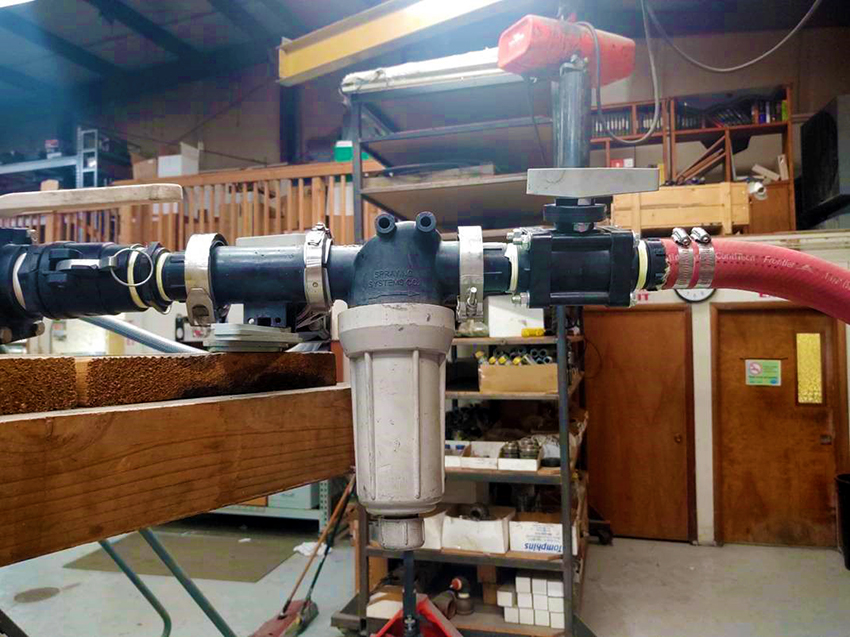 11
Primary filter at 40 mesh.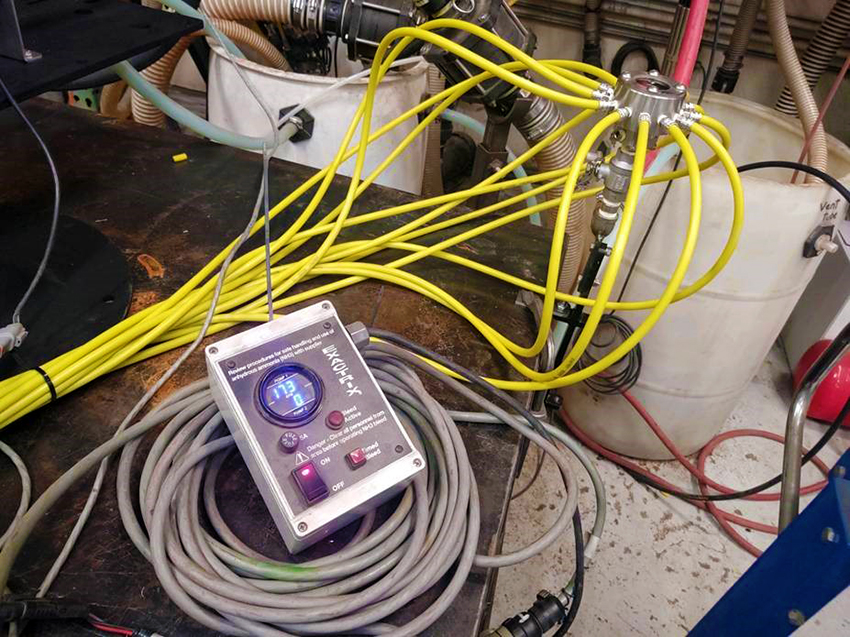 12
Tachometer is correctly indicating flow with PD pump.
Mass Meter is reading 8.33 lbs. per gallon.
13
Pressure is correct.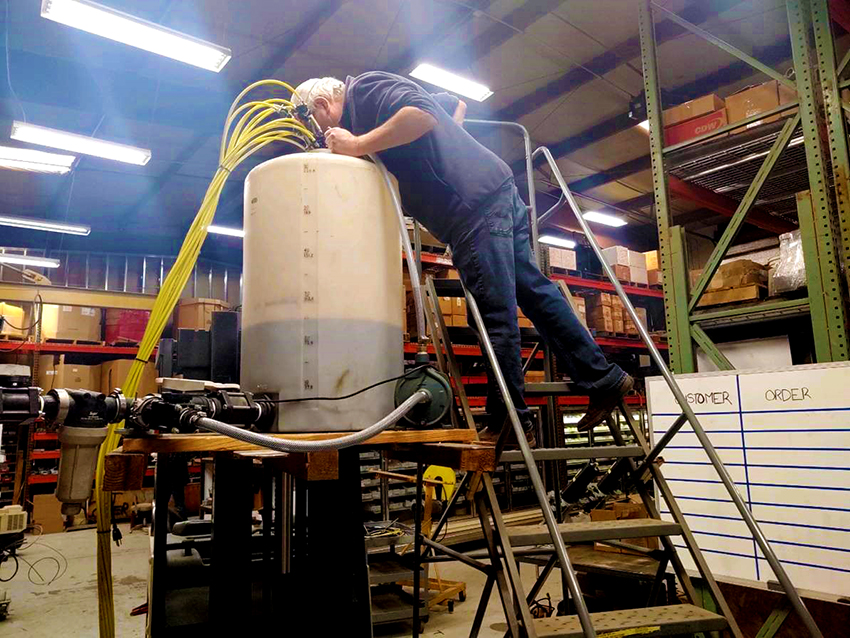 14
Clint making a inspection of his brew.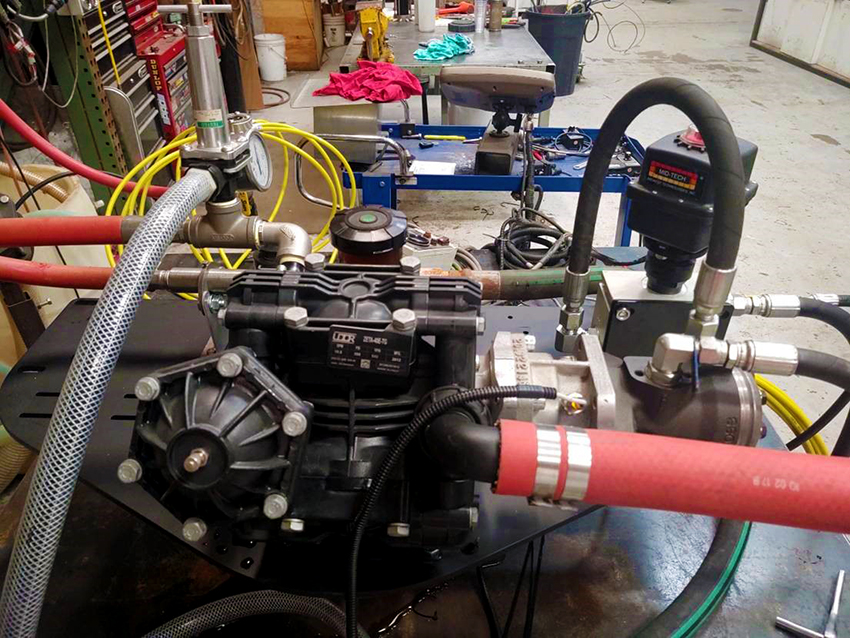 15
40 cc.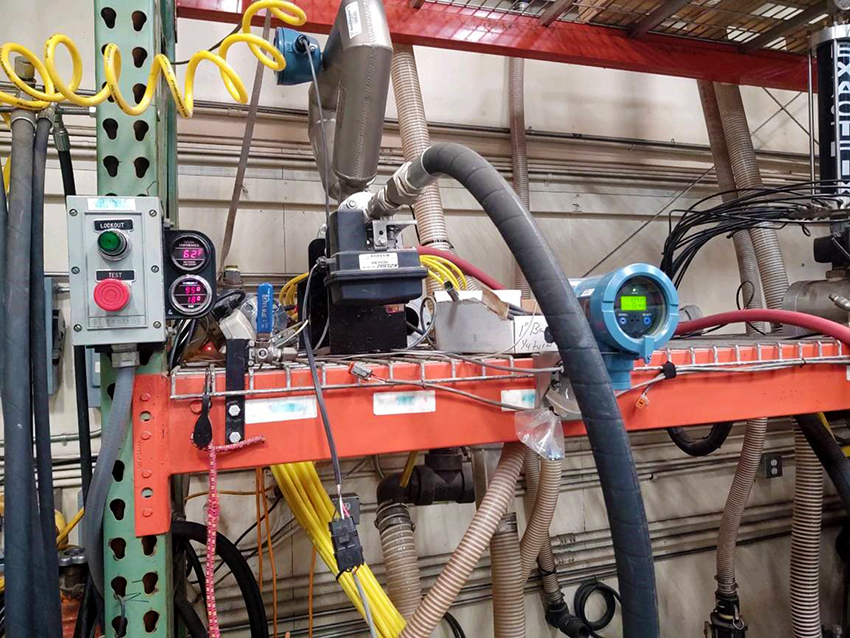 16

Control centers and feed back of bulk density with the mass meter.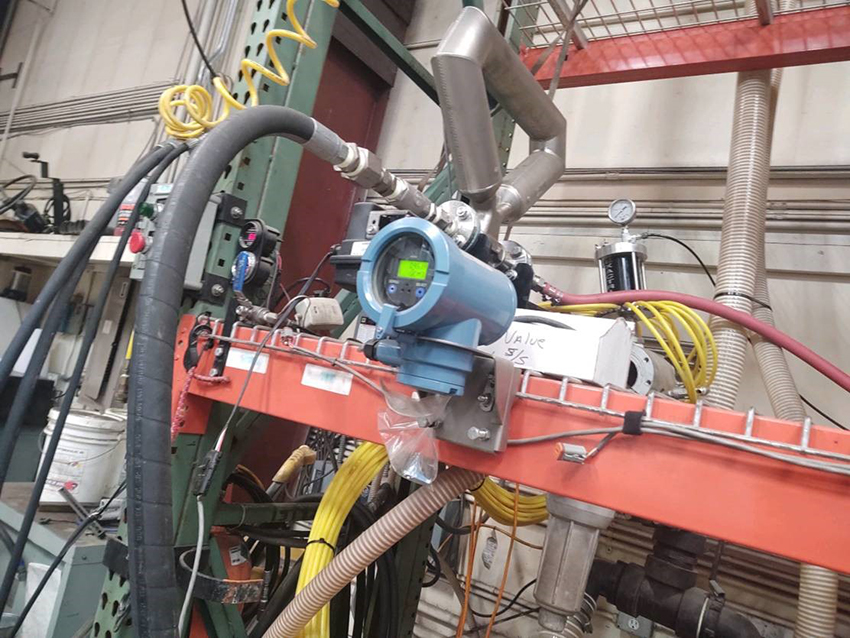 17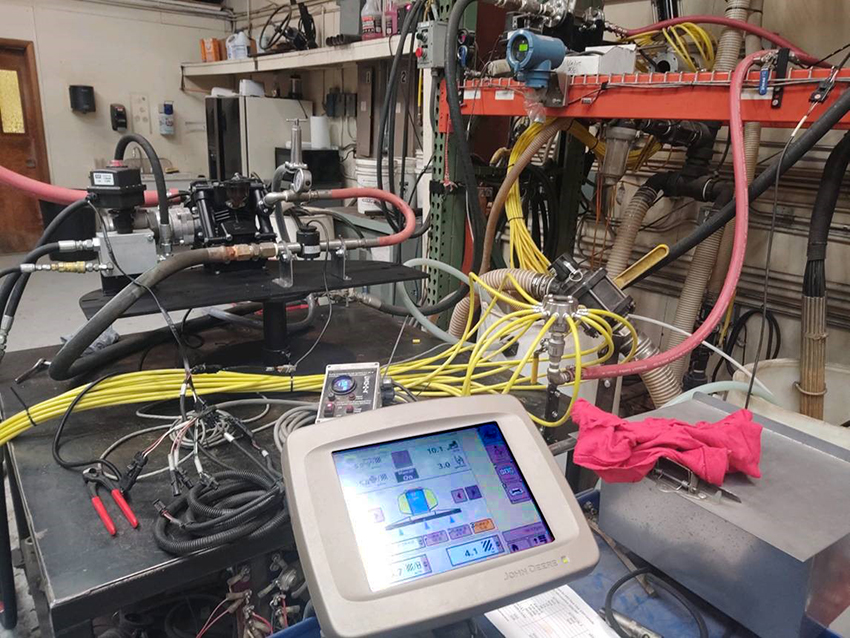 18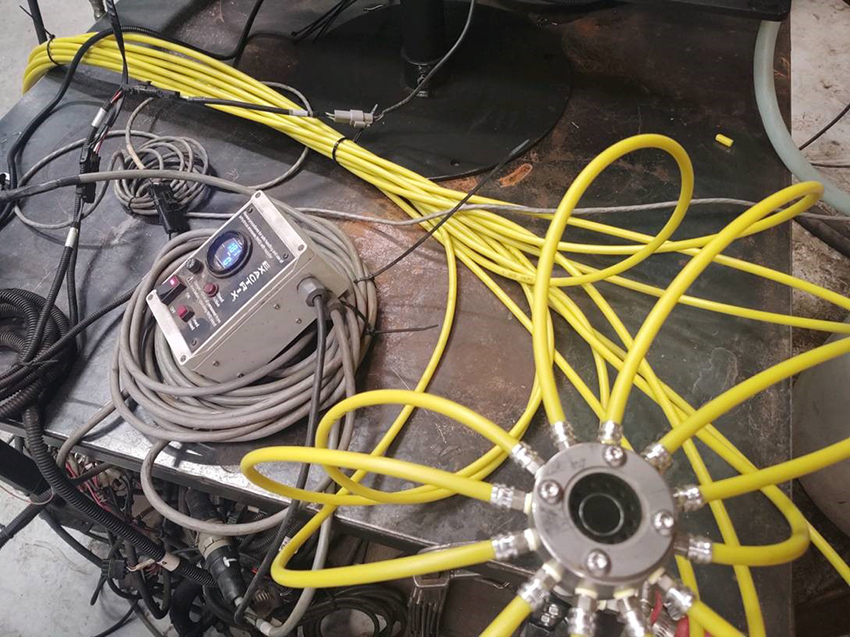 19
Looking Glass with .035 MAO at 80 psi, 5 gallons per acre at 10 mph at 30 feet.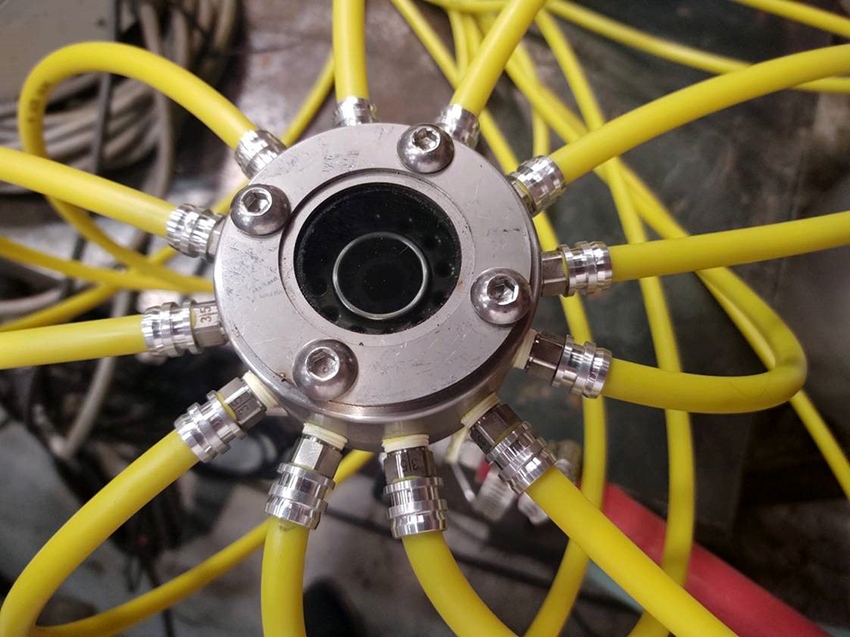 20
---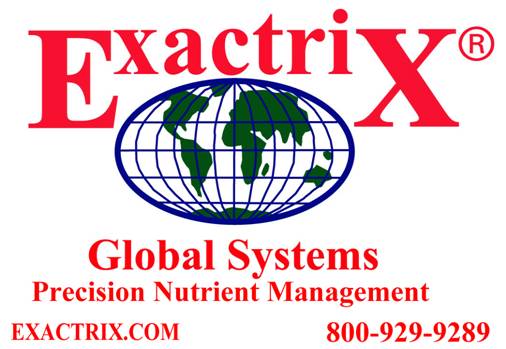 ---
Your Great Plains Reporter.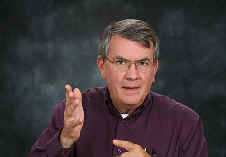 Guy Swanson.
Check out all our broadcasts..Click Here
Contact Exactrix Global Systems.
509-995-1879 or 509-254-6854
e-mail:exactrix@exactrix.com
---
---