Return To Main Page
See all our previous broadcasts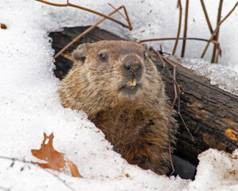 It is Ground Hog Day…and everything is different and yet the same.
Where are we a going?...no need for Hydrogen in today's world unless you are launching rockets.
Where are we a going?...no need for Hydrogen in today's world unless you are launching rockets.
(It just keeps repeating)
| | |
| --- | --- |
| | |
| We will stick with Elon Musk and his outlook on Hydrogen. | |
https://www.businessinsider.com/elon-musk-100-million-prize-carbon-capture-technology-contest-2021-1
Seeking a Zero Carbon emission and harvesting Carbon with Exactrix No-tillage Farming techniques with rotational changes, with cover cropping as the ultimate Carbon Sink. Exactrix will be pushing perennial cropping to a new horizon.
Scientifically speaking, plants and residues store carbon in the best way ever . Who can do it faster? What process can harvest more carbon using the land and the farmers that run it? No-till can raise soil stored carbon two full percentage points and rapidly. Harvesting Atmospheric Carbon is solved biologically and the soil is saved.
We have it and they don't, We always have mobile power available at Green Play Ammonia, Yielder NFuel Energy local plants....about 5,000 plants by 2050.
You will find available at Yielder® NFuel:
Always Green NH3 and available at cost plus 10% to Exactrix owners per se plant subscribers.
Other products available at market price.
Oxygen,

LOX,

Hydrogen Peroxide,

Distilled Water,

Aqua Ammonia,

Delivery trucks,

No-Tillage,

Deep Banding Single Disc, Mustang TAPPKTS, Zn Mn Application Equipment and

Compact Turbines that make DC power and AC power for stranded areas.

Batteries of highest quality. Full Charged with Green Wind Power.
https://newatlas.com/energy/quantumscape-solid-state-battery/
For sure we will provide Rocket Fuel when there is a need.
For sure there is no interest in providing power to the electricity Grid. The PUD has no interest in saving soils and improving the economic lot of farmers and truckers. We have a way to improve the North American economy at the base root.
Did you know that we also have available a means to produce Green Ethanol, lowest Carbon Ethanol right to the fueling station pump.
Yielder® NFuel parks the fossil fuel blending argument. The corn crop was raised Green and the ethanol plant built Ethanol with Green NH3. Green Ethanol is a great transition fuel into the New Era of stabilizing the planet's temperature by removing GHG gases.
Internal Combustion Engines are coming that will burn straight 100% Ethanol in a conversion.
https://www.dtnpf.com/agriculture/web/ag/news/business-inputs/article/2020/10/14/clearflame-truck-engine-can-run-test ....and that Ethanol can be Green Play with Yielder® NFuel used at the Ethanol plant.
An Geneva, Illinois company is working diligently on the conversion. https://www.clearflameengines.com/ John Howell reports, They see a bright future for Ethanol. Full Torque, super low emission, good enough for an Indy car and easy to transition to the Green Economy.
Fossil Energy is going the way of the Monopoly Phone Company.
It is over for the Fossil Fuel Oligopolist.

When was the last time you worked from a Pay Phone Booth?
---
Green Play Ammonia™ - Yielder® NFuel Energy, The New Era.
"Cooling Planet Earth"
When Green Play Ammonia Reaches $300 per ton locally you have a winner.
When Green Play Ammonia Reaches $100 per ton locally you have a revolution.
Urea, 46-0-0 and Solution 32 at 32-0-0 will not compete due to GHG associations.
Exactrix Mustang banding of Green Ammonia solves the GHG problem with crop preferred NH3.
And now producers can justify applications of Green Play Aqua Ammonia
and Hydrogen Peroxide because it is local.
The highest quality nitrogen source is Ammonia as Aqua or Anhydrous.
Wind, Water and Steel makes for a gigantic leap ahead and for certain just like it did on the XIT in 1885.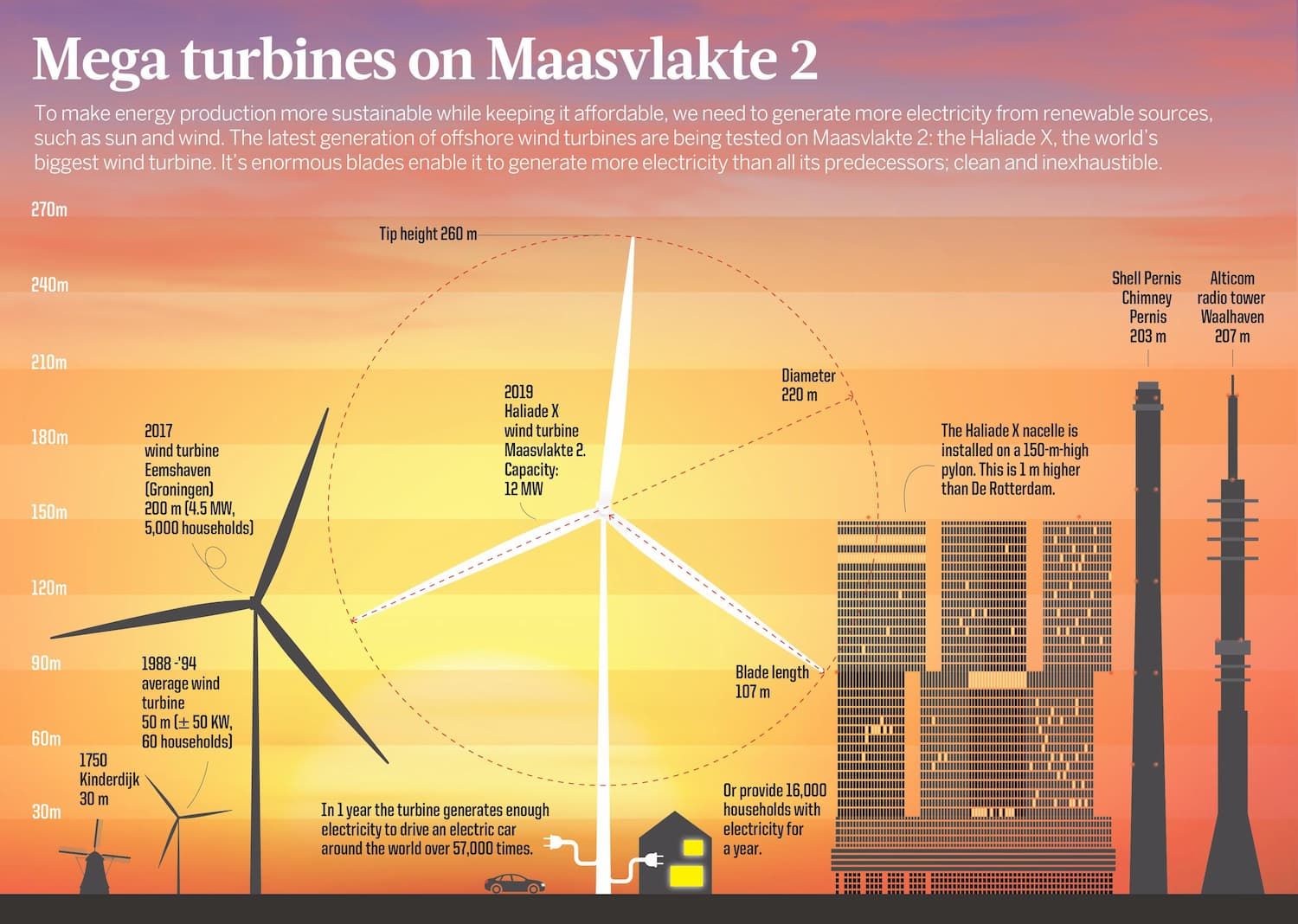 Initial applications of the Haliade X Gen are at sea level and specified for the shipping industry.
Maritime conversion to NH3 powered ships is starting in 2024-2025, with on-going conversion of the LNG Bunkers. A perspective of NH3 for shipping, indicates an increase of four times the total current worldwide production to 600 MMT for the Maritimes alone.

By 2050, Ammonia manufacturing will grow to 1,500 MM Tons for the current 150 MMT.

At 1.2 cents per KW, Wind power generation will get the job to produce Green Ammonia for fueling the Maritimes.

Agriculture will decrease from 88% in the US total of 16 MMT to 8.8% share of the US total built.

Directly applied to the land, at uniform 1%CV liquid NH3, Exactrix® Mustang deep banded ammonia will increase.

Currently NH3 is directly applied to 27% of the acres. By 2030 to 2050 up to 70% of the total US acres with banded deep hiding GHG like NO2, CO2 and CH4.

Pastureland can be fertilized every five years…with outstanding economics. Better and better pastureland will result.

Low cost ammonia at $100 to $300 per ton drives land values. Low cost NH3 keeps export of corn, wheat, cotton, milo, and box beef highly competitive world wide.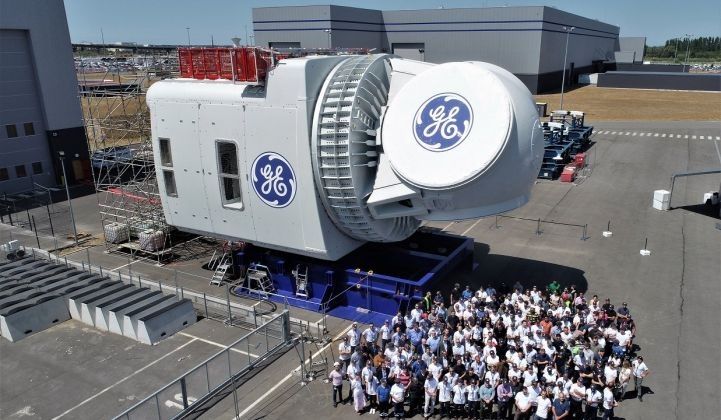 General Electric leads the world in wind power followed by Siemens. Competition is a good thing.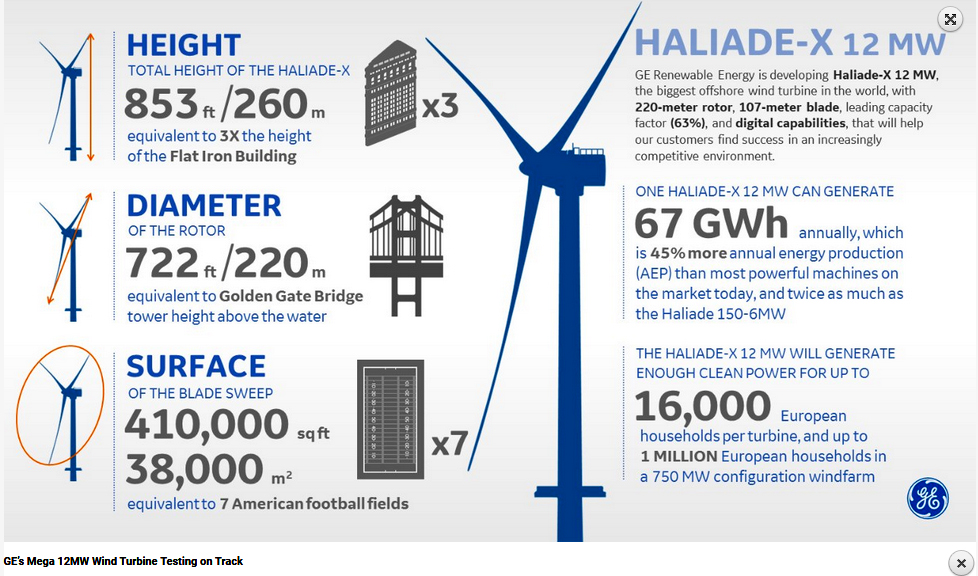 Optimized Power, Locally Built with over 5,000 plants by 2050 and a $50 Billion Yielder® NFuel Business.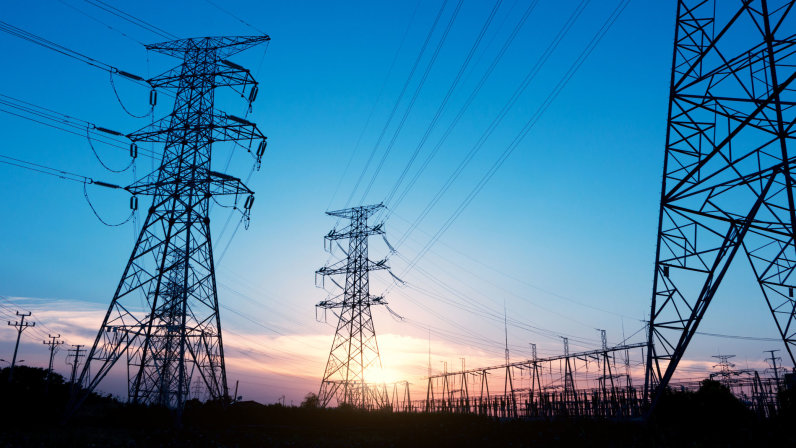 Don't Forget, Green Play Ammonia™, Yielder® NFuel requires no power grid.
National Security is greatly improved with non-aberrant storage that is time proven.
Small scale, Optimized Yielder NFuel plants converts stored ammonia from wind power to Green Electricity.
This Green Electricity as Yielder® NFuel is dedicated to Electric Drive Trucks or EDT's like Tesla and Volvo.
Great Plains optimized and locally built and stored for 50% agriculture and 50% Interstate transportation.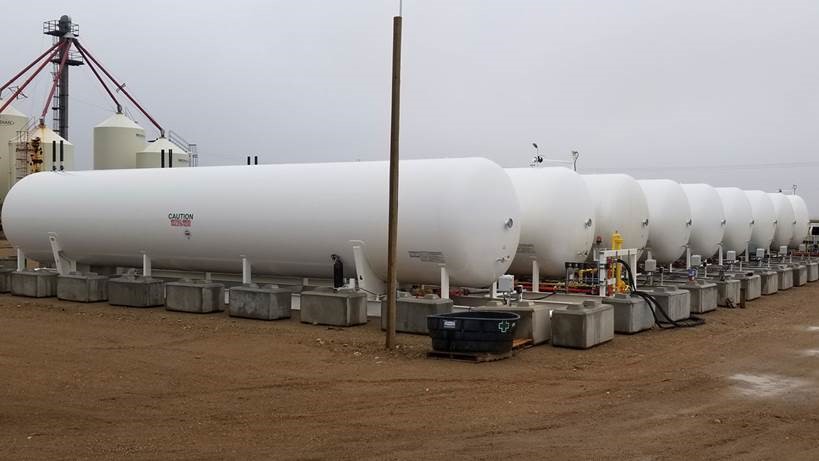 Count on this critical feature, Highest quality storage of 150% more concentrated hydrogen.
Supported by Code Welders and standards of the National Board of Review. Insurable at low cost.
For sure three 4.5 megawatt wind turbines will store 1.2 million gallons of insurable NH3 storage at each plant circumference.
For sure 600,000 gallons for electric trucks is built from stored NH3. Green NH3 is built and stored 24/7 for power generation.
On site storage at each producer and trucking firm for immediate delivery and hedged.
Generator sets run clean and lean producing green power for center pivots to electric trucks.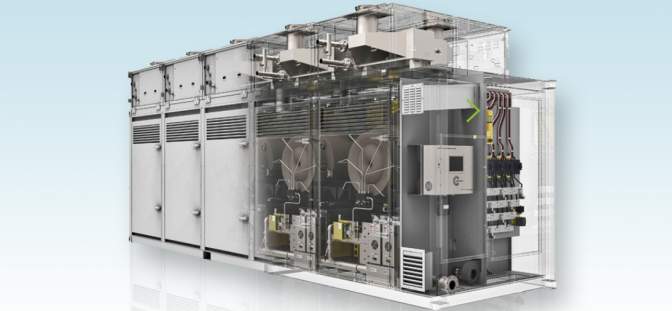 Instant NH3 Yielder® NFuel Power for truck recharging and a very clean stack. Optimized for the transportation industry.
O2 cleanup (Yielder® NFuel feature only). The recuperator matrix viewed through engine exhaust port
Green NH3, Yielder NFuel in 16 to 23% fuel mix.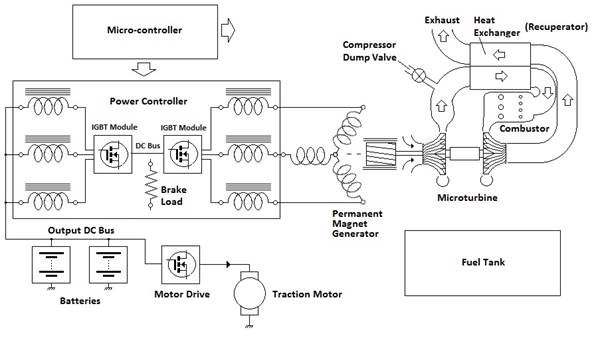 Schematic showing turbine recharged electric vehicle (TREV) system.
Large Scale Interstate Transportation Systems Fuel Fast at Yielder NFuel.
Small scale Turbines. http://www.gasturbineworld.co.uk/microturbineguide.html
Yielder® NFuel Energy is totally green, zero carbon is our plan, and available 24/7, locally in optimized scale.
Along the Interstate System, 500 plants for fueling by 2030 and 5,000 plants by 2050.
Let the wind push you both directions across North America by 2050.
More Information about self-driving electric drive trucks. This Truck Is Ahead Of Tesla - YouTube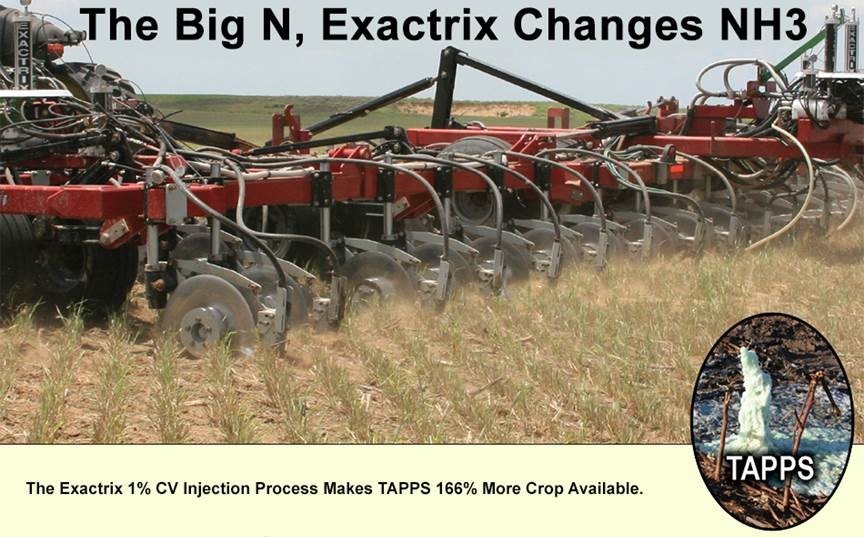 EXACTRIX LINKS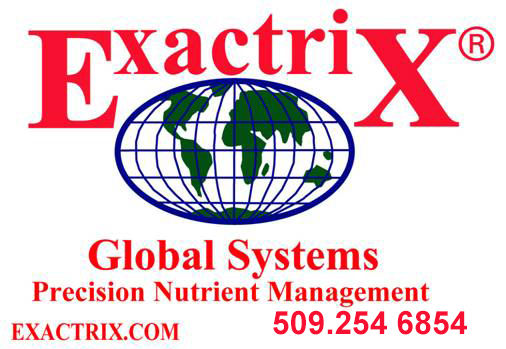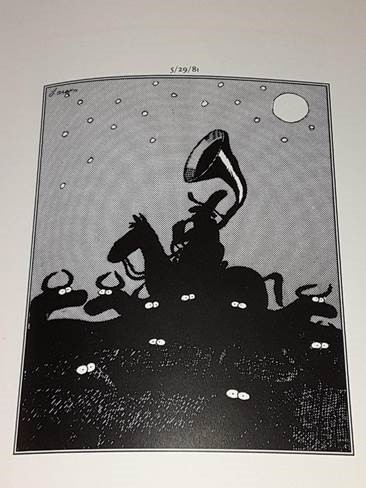 #"Home, Home on the Range, Where the Deer and the Big Dipper Play"#.
Green Play Ammonia™, Yielder® NFuel Energy will drive our entire economy.
Locally built Green Ammonia is always available, priced right, and on time 24/7.
An overheated planet cannot raise good crops. Earth must have Green Play Ammonia™.
"Transportation and Process Heat, Agriculture and the Environment will be improved and changed driving our economy"
A Triple Play in Energy like baseball, unassisted, it is rare and coming.
A Green Premium is not required for top economic performance. Small Scale Ammonia is the secret.
Energy 24/7 without the Oligarchs with true markets. You can own your energy plant.
National Security is greatly improved with optimized Small Scale Ammonia and Micro Grid Technology.
Historically Referable, Renewable, Local and Available….kind of the like the girl you married. "
As you review remember all the process technology exists and is ready for a scale up into a $50 Billion dollar company. Exactrix helps to lead the way into the New Era of Clean Power at low cost and always available in River City.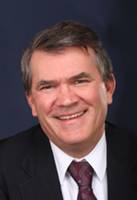 Guy J Swanson.
NH3 Efficiency Experts, Spokane, WA.
2021 to 2030, Green Play Ammonia ™ Yielder® NFuel Energy.
Included are three training videos for Agricultural Producers that want to control GHG, Methane, Nitrous Oxide and Carbon Dioxide.
This is your chance to find out, How can they reduce N costs and make a good profit at 6 cent to 18 cent N.
Segment 1- "What happened to our planet? Is our goose cooked?"
This is the most popular video and it is 18 minutes in length. Get your son involved now…this is his future in farming.
How will this work?

What benefits will farmers see?

Details behind the plan.

What will change?

Who will be involved?

How will fertilizer shift?


---




Segment 2- of Where are we going? Making more money using less, will it happen?


This video is short at about 14 minutes, and more detailed as how to impact the reduction of CO2, CH4, and NO2 emissions in agriculture, transportation, electrical power and process heat in Ethanol plants.

How will this all come together?

The need for serious capital to seed the agricultural Revolution.

Where will the money go?

The initial locations of the 10 Green Play Ammonia optimum scale plants.

NH3 in the nick of time, and around the clock.

Three powerhouse options for timely delivery of NH3.

Mobility protects value.

Fertilizer dealers recommend Exactrix applications.

Think big. Think clean. Think Bold.

A brave prediction.

How critical is Yielder® NFuel Energy to Green Play Ammonia™

storage?

Move over, fossil fuels.


---
Segment 3- North American agriculture leads the way.
Will Farmers and Merchants lead us into the most powerful agricultural economy on planet earth?
Will the oligarchs and hedge fund managers take control of the Ammonia pricing eventually?
This video is about 31 minutes.
A conclusion is that Ammonia is once again priced right at 6 cents to 18 cents per lb. of Nitrogen.
When ammonia is priced at $300 per ton the equivalent gasoline price is $1.75 to $1.83.
When ammonia first went on line with the KBR single train compressors using gas reformation in the early 60's Anhydrous Ammonia was priced at 2 cents per pound of N or $34.00 per ton.
Green Ammonia has been built in the USA since World War 1 and initially at Wilson Dam at Muscle Shoals Alabama. Today no Green Ammonia is built in the USA of any scale because of cheap gas and coal driving a fossil fuel gas reformation process.
Back to the Future, Where we started with Green Play Ammonia. Back 105 years is where we started and now it can be built locally at a very reasonable cost.
This final video is 34 minutes.
Investing in our future with the Bezos Earth Fund.

Who knew? Now you do. Random facts at your fingertips.

Wind power and current ammonia and hydrogen production sites.

Wind has been a major factor in Great Plains energy for years.

Only Exactrix® No-tillage nutrient banding meets the promise of lowest GHG.

The Crucible of TAPPS, TAPPKTS injection.

Facts on fossil fuel.

What happened to regulation and education?

Yielder® NFuel on small scale. More good news about ammonia.

Wind Power, conclusion.

You are invited to make the change at a comfortable slow speed. You can also get up on the edge taking full economic advantage of low cost fuel that you built locally, and in some cases on your land.
News about Electric trucks.


Broadcast_12_10_2020/Why Battery Powered Trucks are superior. Dec. 24, 2020.pdf



More to come, Synopsis, Green Play Ammonia.


More To Come, Green Play Ammonia™, Yielder® NFuel Energy

. Nov. 28, 2020.pdf
---