News about raising Canola, the Five Big Bets, at Hugoton, it is working well.
Feb, 20, 17. Hugoton, KS
Joel McClure,
Road P. Last field planted about Sept 10. 16., 20 inch rows. Planted Deere 1710.
Rotation is dryland Milo. This is dryland, not a pivot, that is a Gas Well.
This field has no water injection.
100% No-till with Erosion Control, Beats Winter Wheat 3 to 1 for net dollars, a 3 times better crop than Winter Wheat…Nitrate harvester. The leaves will recycle nutrients.
A true story in the PNW, 90% of the erosion is coming from winter wheat. Winter Canola protects the land and establishes well with water injection.
The Mustang P-51C TAPPS Banding Tool Bar runs next week, 45 lbs. N as NH3,10 lbs. P and 20 to 30 lbs. S. .35 lbs. Zinc. And about .1 to .15 lbs. Boron. Banding deep to 7 inches.
Invest about 8 to 10% of the gross income in nutrients, and 3 times greater than winter wheat with the sulfur, about 3 lbs. N to 1 lb. sulfur. Keep the N low. You will learn about this at the Clinic on Feb. 28 or March 1.
Don't forget, protein can pay the fertilizer bill or a big part of it. Shoot for 45% oil. Banding at the Hugoton Golf Clinic on Feb. 29 and March 1. Also Banding for Double crop under pivots.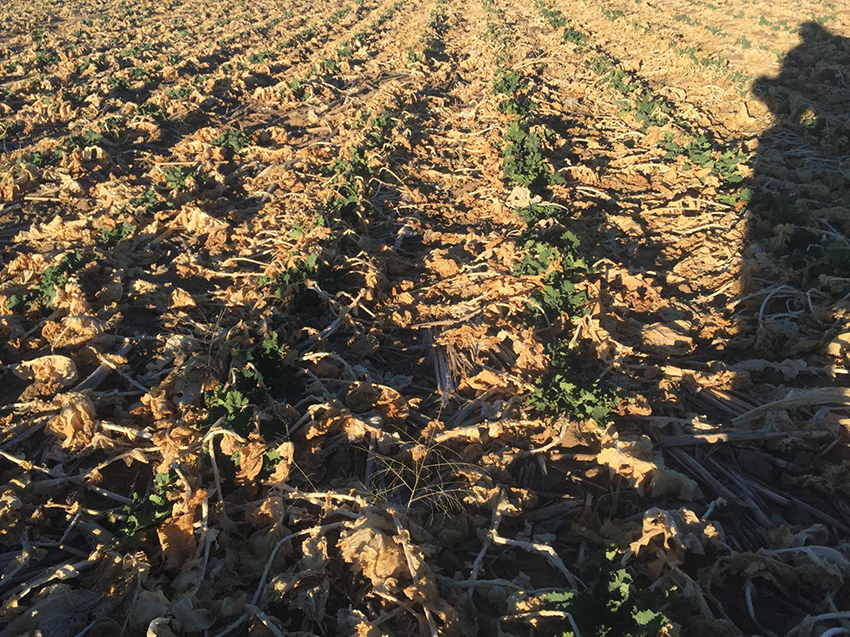 Rubisco. No-tillage planted at 80,000 to 100,000, 20 inch, 40,000 to 60,000 can be achieved with water injection.

Banding is coming up this next week and it will be side dressed at 20 inch centers, banding deep to 7 inches, With TAPPS or TAPPKTS. Joel can band 3 products in Triplex injection, 3 products injected simultaneously in to the band.

Water Injection Note.
Certain areas of the field need water injection at time of planting, 50 to 75 gallons per acre.
You can spot some barren soil areas that did not germinate in time, never well established with crowns.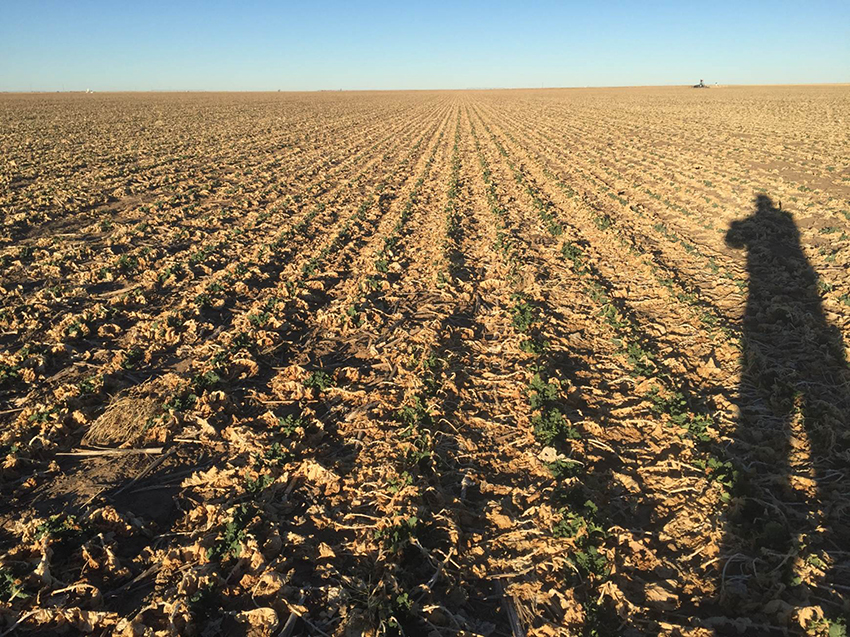 ---
Demonstration and Economics Clinic
Feb. 28 and March 1, 2017 - Hugoton, KS Golf Course


Winter Canola, Mustang Banding

Demonstration.
Two Day Option, Pick your day. Meetings Start At 9am
High Speed Banding Demonstration to follow after lunch.
7 inch deep banding into Winter Canola with TAPPS.

Making Winter Canola your leading winter crop.

SIGN UP NOW - CALL 800-929-9289

Meet the leaders in Winter Canola. Make 5 big bets.
Place your bets in 2017 in advanced cropping systems.
Brian Caldbeck
Rubisco
Joel McClure
No-till
Producer
Guy Swanson
No-till
Exactrix

Larry Murphy


Tessenderlo
Kerley
Sam Lauderdale
ADM Goodland
John Shanahan
Fortigen
Nutrient Expert
How to raise irrigated 80 to 100 bushel Winter Canola.
Meet with the producers. Inspect the fields.
Learn how to plant Canola. Learn how to fertilize Canola for top oil content?
What is the correct population?
Learn how to pick the correct variety?
What is water injection?
What does Winter Canola do for future crops?
Hugoton Weather For Exactrix Winter Canola Clinic.

Feb. 28, High 61, Low 28, wind 14 mph. Expect lots of Sunshine.

March 1, High 57, Low 28, wind 12 mph. Expect lots of Sunshine.

Meet at the Golf Course at Hugoton.

Flying in and we will pick you up at the airport across from the Golf Course.

Daylight Period, 11.3 hours.
Sunrise at 7:16
Sunset 6:39 PM

Temperature hit 86 degrees on Friday, Feb. 17.
Rubisco Varieties, Winter Canola is breaking dormancy.
Some green up of the crop is observed.
High Speed side dress banding with Mustangs will be carried out in the afternoon.
Time to band Exactrx TAPPS, Winter Survival accomplished .

Starts at 9:00
Outstanding Speakers in the propagation of Winter Canola.
Proper Fertilization Techniques, 5 big bets in Winter Canola.
Morning session at the Country Club, Clubhouse, Hugoton.
Lunch at 12:30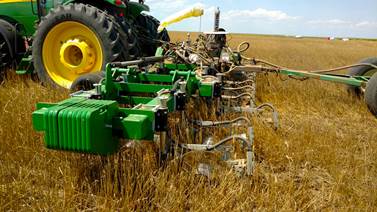 Field review with Canola suppliers and Mustang tool operation in side dress canola.
Fertilizer Suppliers, Crop Quest to speak.

Two days to pick from.