Guy Swanson
Exactrix Global Systems


A critical point. A chance to unravel the mystery of corn crop nutrients in your lifetime.

Why would a producer set up a 15 inch spacing, deep banding 7 inch, Exactrix Mustang tool bar and spend $235,000 for 30 feet?

Why would he apply liquid 10-34-0, Ammonium Poly Phosphate, 12-0-0-26S Thio-Sul®, 82-0-0 NH3, and liquid micronutrient, TAPPSor TAPPKTS formulation?

Would it not be more economical to operate a 30 inch strip till tool bar applying dry fertilizer and ammonia in 280 bu./A range?

Here are some tips and hints why dry fertilizer and ammonia does not compete at the highest level of yield or economics of VRT-Site Specific.

You will discover six critical points. Return your answers and make a lot of money during your farming career.
1.

2.

3.

4.

5.

6.
Six critical points to move to the highest level of nutrient performance lowest opener operating cost at 7 inch depths.

It may take you a career to figure out why the highest level of performance is critical to making millions of dollars more over your competition.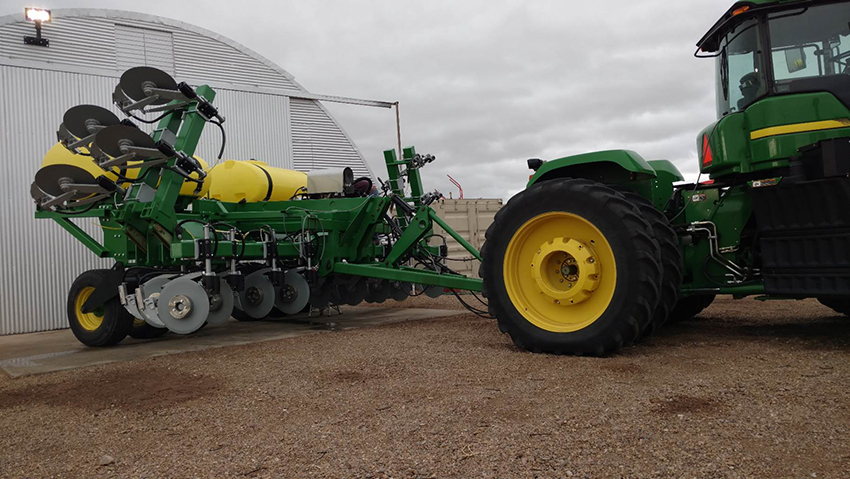 You can earn $200 for 12 minutes work….if you correctly answer the six points.

If you are an irrigated producer you can earn millions of dollars over your farming career by making a move to No-tillage deep banding of TAPPS on 15 inch centers.

Andy Cover, Dalhart Texas at 4,000 feet elevation. A good yielding area in the 280 bushel per acre range.

The liquid tanks are moved to the back, Orthman Caddy. Tractor tanks are not used since all of the farm land is level.

With Mustang openers and uniform TAPPS banding to 7 inch depth. The operator can plant in the same field the same day. Both machines can run together in the same field.

Vacuum Injection creates Vermiculated Bands of TAPPS and TAPPKTS with micronutrients.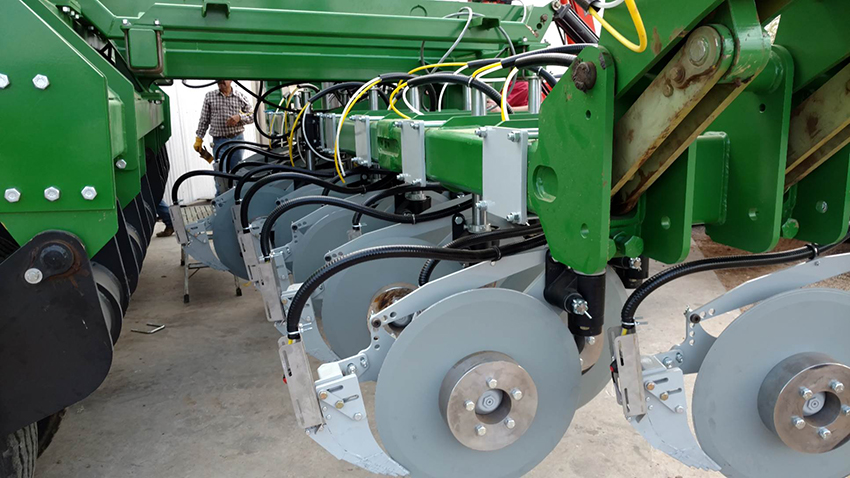 Double Rank. 15 inch, 7 x 7 tool bar. Connecting lines and improving the set up. Good weight distribution required.

Banding 3,000 acres per year with P-51C Mustang Openers rated to 12 mph with adequate supply of NH3.

Should bring improved net returns over the old strip till system using nitrate based 32-0-0 and manure.
Andy is shooting for $200 more net dollars per acre.
That is $600,000 more net income per year with better management and good tooling.
---
Matt Gangwish, Gangwish Seed Farm, Shelton, NE.
The No-till soilshave sucked up the moisture from a 4-inchwindy snow storm that covered the land 2 days earlier.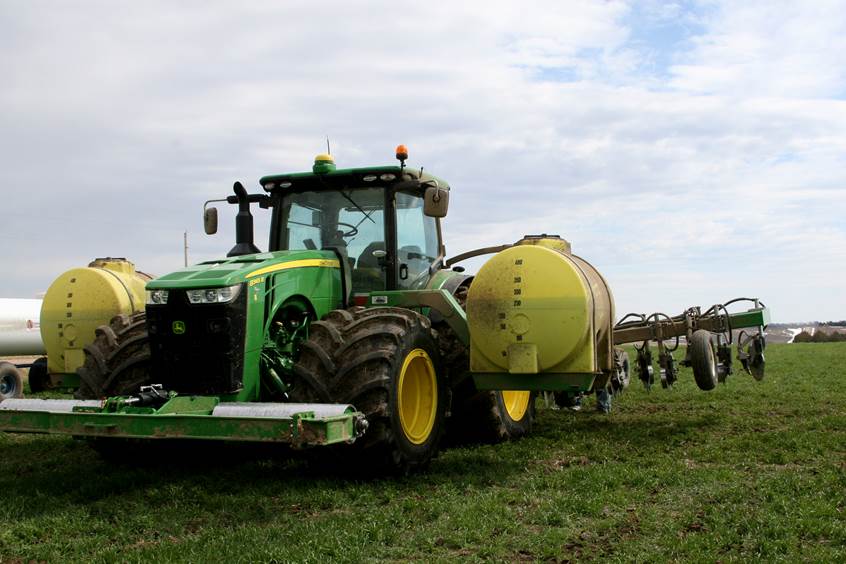 Shelton, NE, March 24, 16, A high yielding design, A Deere Floater Tractor. Gangwish Seed Farms.
The tires match conditions in rolling Nebraska. Weight distribution is key. Cover crop helps.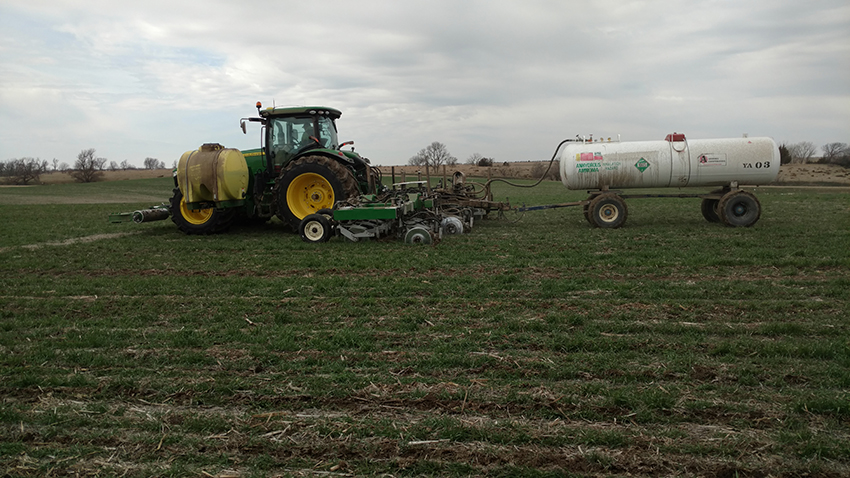 Cover Crop on soybean, Cereal Rye, applying TAPPS at 6.5 to 8 mph. Hill climbing on 20% slopes.
A recent development with single 2,000 gallon tanks, Exactrix Phase Shifter, allow 9.5 mph operation.

No-tillage in rolling Nebraska at Shelton/Ravena.
Matt Gangwish, Gangwish Seed Farms, is No-till planting their varieties NC+, which is now Channel.
The experienced operator is Jason, in his second season.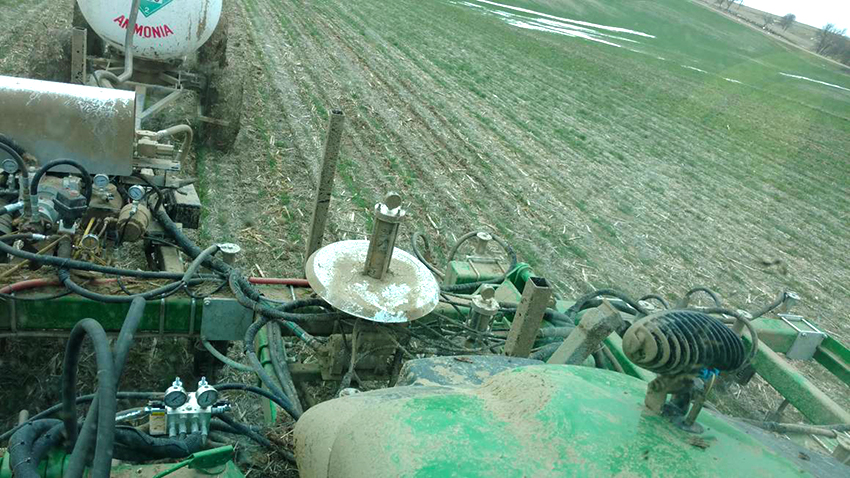 Just a little sticky following a powerful spring snow storm at Shelton, NE, with up to 17 inches at Pender in Northeastern, NE.
The high speed, 7 x 7 tool bar was built at Philips, NE with positive down pressure.
A good tool bar, running about 8 mph with positive down pressure on the wings.
Front depth control wheels are located on the center section and wing section.
The three point is allowed to flex and move up and down in float position.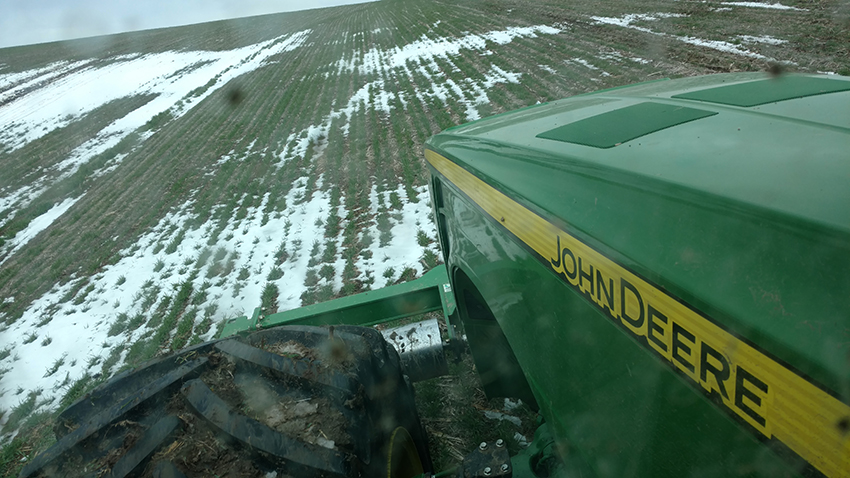 The cover crop helps the tractor and tool bar to hill climb 20% slopes with a single 1,450 gallon NH3 tank behind, and twin 400 gallon liquid tanks on the tractor saddle position.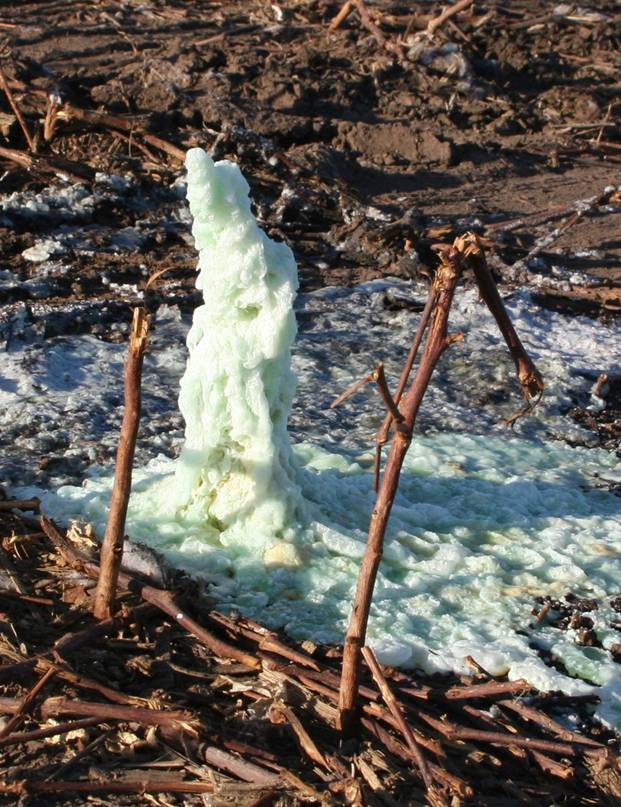 Exactrix® TAPPS and TAPPKTS, including micros.

Applied at 1%, CV, absolute uniformity, ideal for VRT, Site Specific application in 3 second response.
200% more crop available P. Crystallized to keep calcium, iron and magnesium away from the P.
Thio-sul® stabilizes N as NH4. Zn, Cu, B help to stabilize the band.
Homogenous application of micro-nutrients and metals in the blend.
Root accessible at the 7 inch depth in vermiculated bands.
Potential to produce the highest yield levels at the lowest costs.
Works best in highly variable soils. Varying pH or varying levels of OM or CEC.
Allows Binary Banding…and absolute chance to drive soybean yields with Ferrilene and optional Penicillium Balii.

Advanced Exactrix Update.
Add Zinc, Cooper and Boron. Raise More Corn, Wheat and Cotton.
Boron is for the reproductive stage and can be banded at super low rates where foliar application does not work well.
"Life without Zinc, Copper and Boron is not Bearable."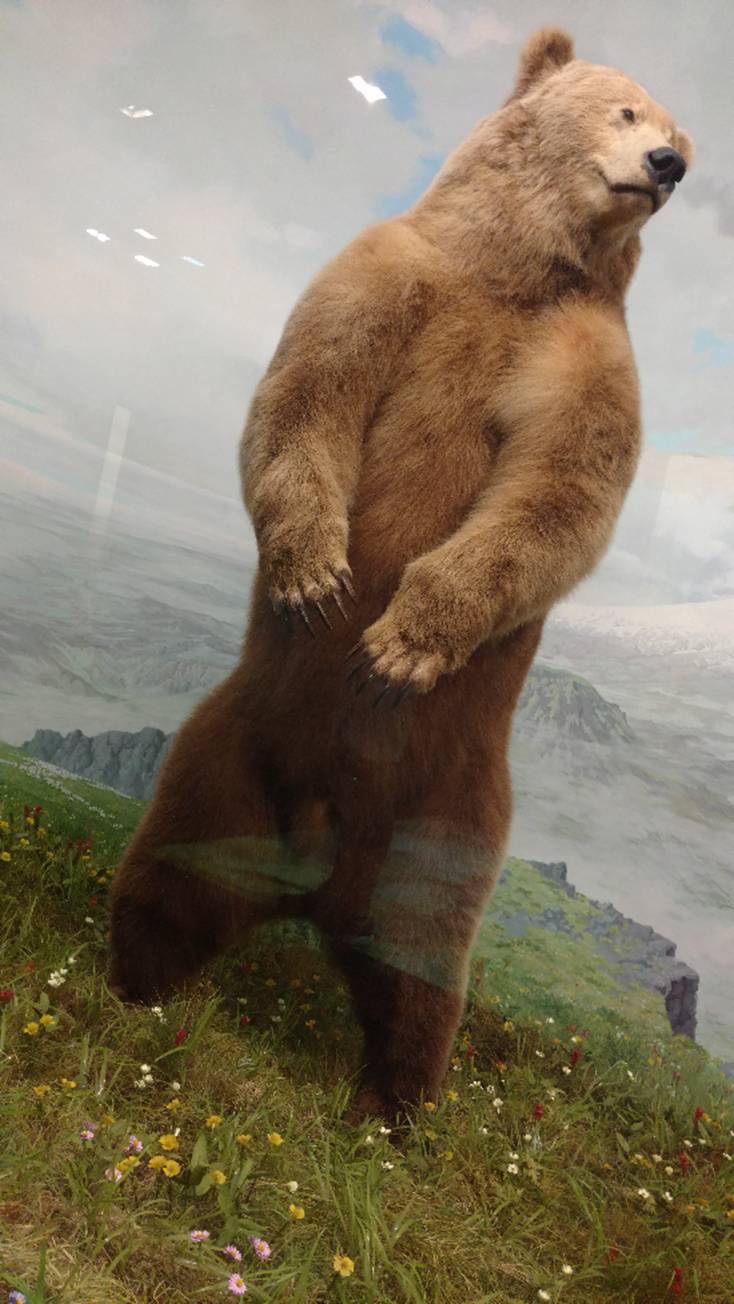 An Aleutian Brown Bear living on high protein fish and a balanced super dose of micronutrients from herbs and fish.
Natural selection and competition is where micro-nutrients begin to show up.
Denver Museum of Natural History, July, 2016.
Banding TAPPS with Micro-Nutrients at Quinter KS, August 15, 16.
Banding for 2nd year wheat crop following a good harvest with a stripper header, Don Tilton CPA at Quinter, KS.
Banding with P-51CUE Mustangs at 8 mph to 8 inch depths with vermiculated TAPPS plus Micros, Triple super ammonization with NH3 makes Micros work.

Great Plains producers know the value of micro-nutrients when applied with 10-34-0 as TAPPS and TAPPKTS. Producers get paid well for using micro-nutrients.

Micros work very well when deep banded, TAPPS plus Ammoniated Zinc, TAPPKTS plus Ammoniated Zinc in corn production, it does not take very much.

So you would be well served to add Micros to the TAPPS in your mix, about ½ lb. of Ammoniated Zinc and also Copper, the Boron is in ounces per acre, a very small amount and about 10% of the foliar rate.
The micro response data is finally available, and 10-34-0 is ideal for metals like zinc and cooper.

Do not apply too much Ammoniated zinc, keep your metals ratio at 12 lbs. P to 1 lb. Ammoniated Zinc, or maybe even a little higher in cold weather about 18 lbs. P to 1 lbs. Zinc.

Don't forget that 10-34-0 was designed by the TVA to carry metals, it is 70% poly and 30% ortho, and this means there is a limit before the Ortho begins to sequester the metals or fall out.
Always use Ammoniated Zinc with APP, 10-34-0, Chelated Zinc is not required, the fertilizer dealer will be pushy because he can double his profit potential.
Zinc response is common in corn and it is also found in wheat.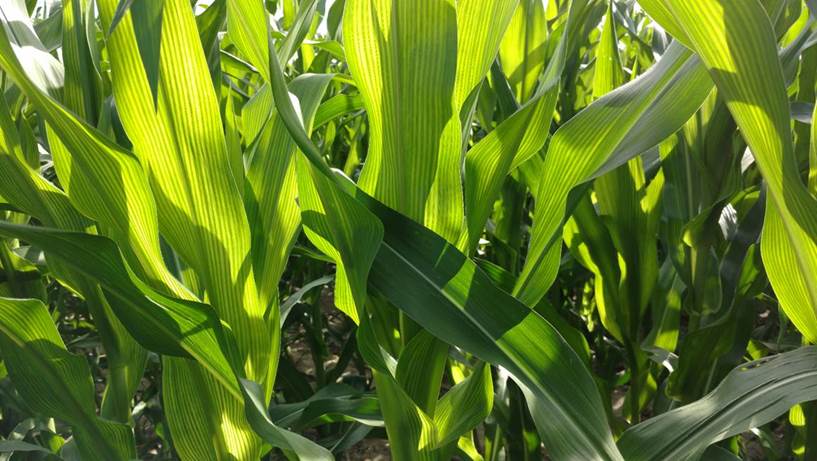 · Zinc deficiency in irrigated corn, Garden City, KS, July 2016, Wheat is a little more difficult for a visual response.
· Zinc is critical in human diet for fighting infection and macular degeneration.
· Zinc was lost as the Great Plains soils eroded and OM declined.
· This is why our Great Plains bread flour must be enriched with Zinc.
· Grazing and feeding of animals requires Zinc in the animal diet to build protein.

You need to keep your TAPPS bands set up with zinc over time in Rotational Band Loading.

Zinc Copper and Boron are viable in wheat, corn and cotton at very low rates of application, only because of the Triple Super Ammonization (NH3) the Homogenous blend of liquids in streaming flows.

You do not need to use Chelated Zinc, just simple ammoniated Zinc at about 75 cents to $1.50 per acre.
Make sure the total micros package is no more than $3.50 to $4.00 per acre, or about 1 bushel of wheatand corn or 5 lbs. of cotton is at risk.

Note: Do not let the fertilizer dealer talk you into Chelated Zinc, as 10-34-0 is designed to carry Ammoniated Zinc at 12 to 1 and greater ratios.

Ammoniated Zinc is built by Agrium at Friend, Nebraska, Also Nulex in Sioux Falls, South Dakota.
Ammoniated Zinc is also a bactericide and works well to stabilize Nitrogen.

· Zinc is a bactericide when combined in the TAPPS.
· Cooper is also a bactericide and especially true when ammoniated.
· Boron must be carefully applied, a very small amount should be applied in the band, timing of the crop is critical with Boron and banding is better.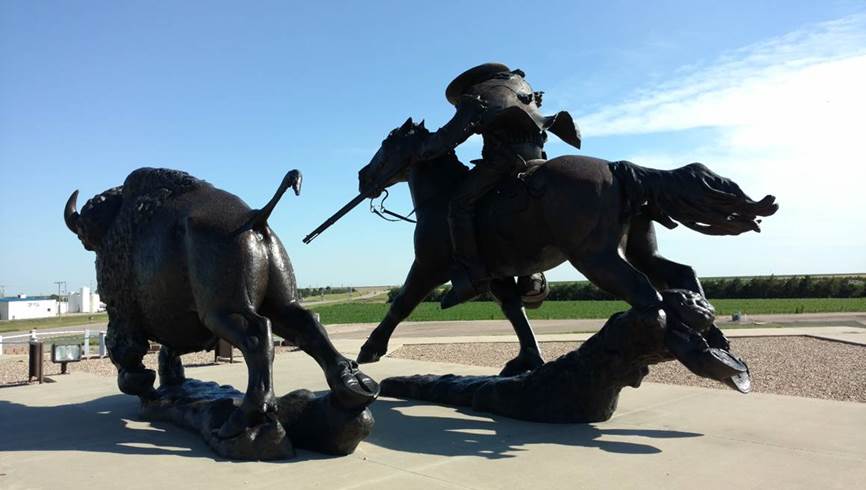 Stay on the mark, with 50 caliber power. Lead Toxicity and man took away the micronutrients.
Buffalo Bill did it and got 65 of these 2,000 lb. hoofed critters in one day.
Maybe 120,000 lbs. of Buffalo Meat was produced with 65 lead rounds, firing his US Cavalry Springfield Rifle.

A perfect day in his world. And the organic phosphate and micros went east as bone crushed fertilizer depleting the Great Plains of valuable nutrients.

Buffalo Meat and Bones, 8 billion pounds. Buffalo at the 1840 period were a herd of 40 million in the US. Weighing in at 2,000 lb. ea. This animal was storing valuable nutrients in their life cycle with the land.
That was just the Buffalo not considering the Elk, Deer, Sheep, Antelope, Bear, Wolves, Coyotes, Moose, and the aquatic animals plus the Geese and Ducks that were removed from the Great Plains ecosystem
---
Need a Zinc response for now and the future, Rotational Band Loading works to solve Zinc problems in all crops.

Using 10-34-0 and Zinc at low cost, the problem is simple to solve with TAPPS and TAPPKTS. Ammoniated Zinc is 16-0-0-20Zn. The lowest cost form of Zinc.

About 1 lb. of Ammoniated Zinc in TAPPS and TAPPKTS at $1.50 per pound is better than Chelated Zinc at 4 times the expense.

Chelated Zinc is normally promoted by the fertilizer dealer. You have to ask for Ammoniated Zinc. You may need to demand Ammoniated Zinc.

Save $5.00 per acre with Low Cost 16-0-0-20Zn.

Ammonium Poly Phosphate 10-34-0 is purposely designed as a chain link carrier for ammoniated metals such as Ammoniated Zinc.

The 10-34-0 is 70% chain linked poly and 30% Ortho. The ideal material to deliver a homogenous blend of Zinc blended in the chain link polymer to stimulate the plant and produce full, uniform green, photosynthetic leaves.

The most economical and effective way to get a Zinc response is Exactrix TAPPS and TAPPKTS.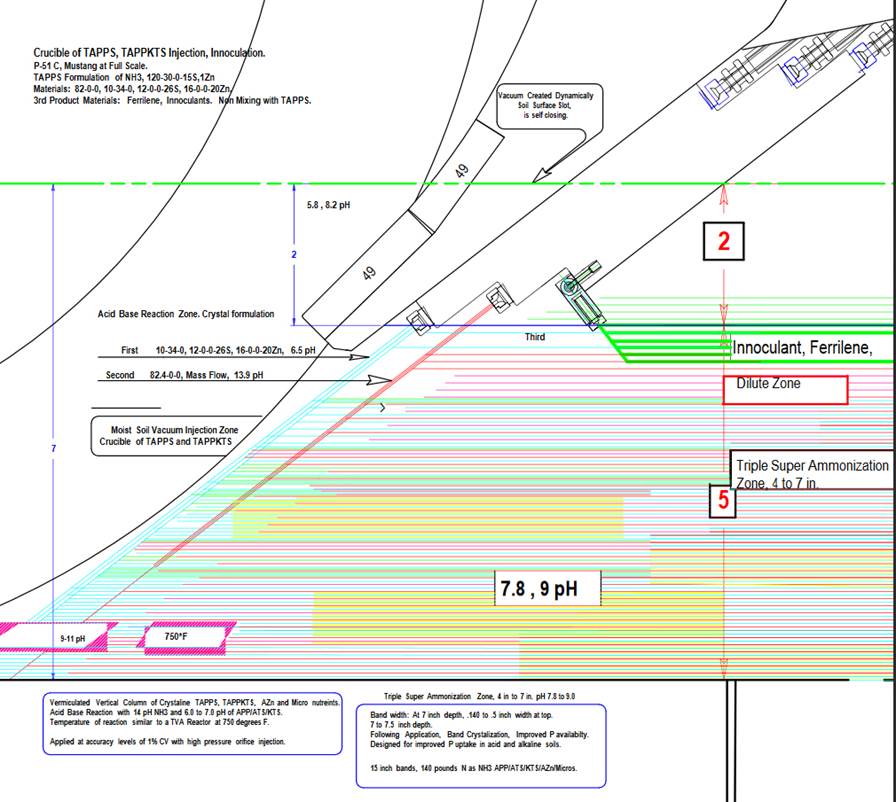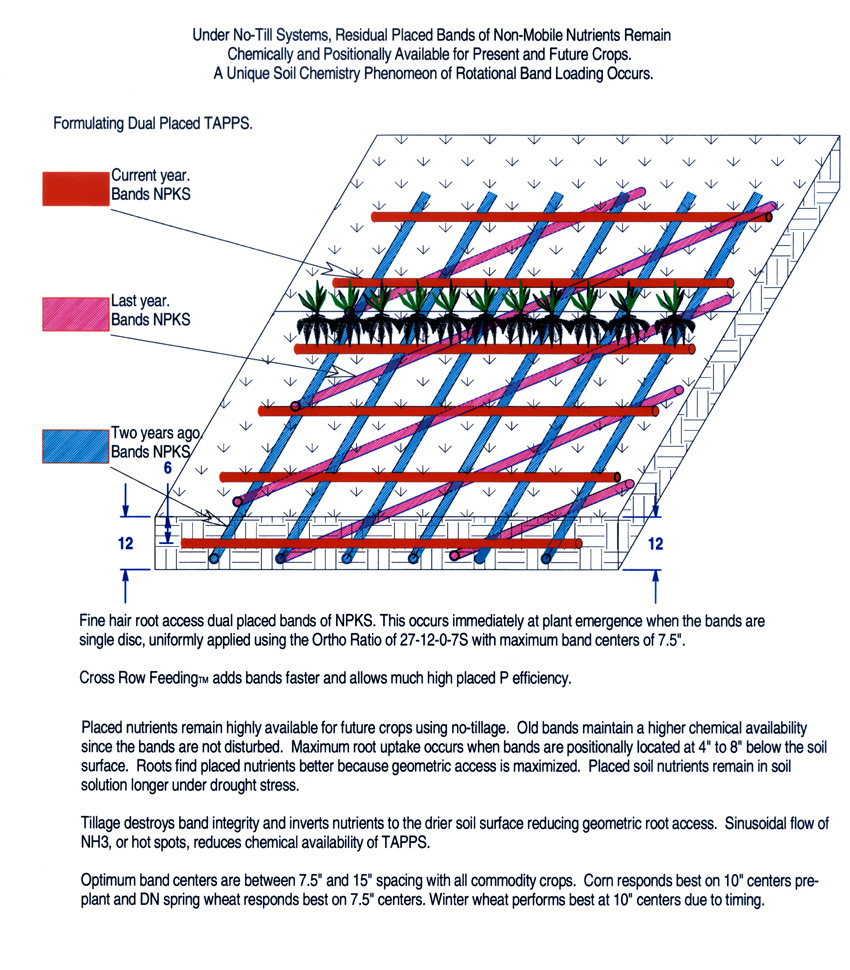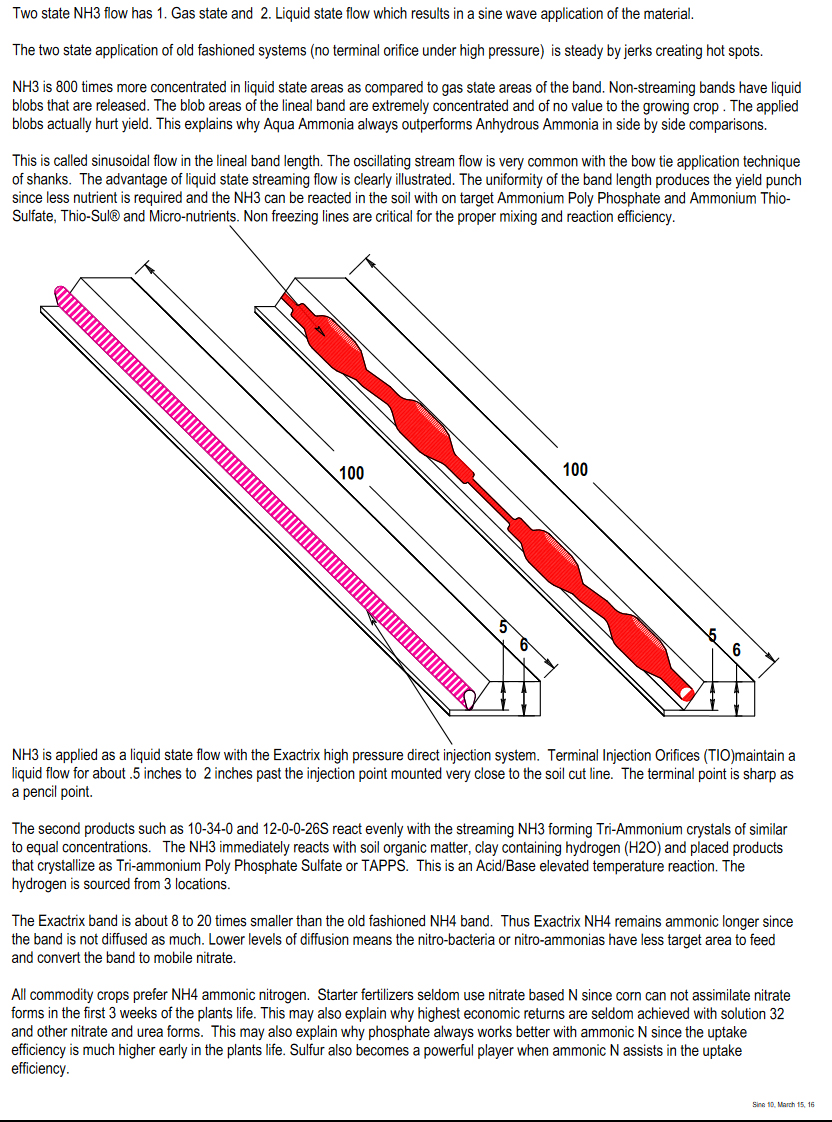 I did not know that was true.
It should also be noted that several materials can be added with liquids with superior blending and crop availability. In fact rates of liquids are often reduced to 10% or dry fertilizer applications of a similar material e/g Bay Zinc MNS dry micro.

Band Stabilization materials like Guardian L can now be used with 10-34-0. The carrier is the key.

The DCD, Guardian carrier is now DMSO and less than $5.00 per acre is required with TAPPS and TAPPKTS. A small amount is required as compared to other processes eg. Shank application, pressure reducing NH3.

This is due to narrow vermiculation banding and uniformity of Mustang Openers in narrow tight bands with triple super ammonization. The typical labeled rate of $15.00 per acre with a bow tie shank application of pressure reducing NH3 must be considered by other application systems.

GJ Swanson, Great Plains Reporter.

Side Track Report.
A rare transcontinental phenomena.
The UP and then BNSF meet on an over pass at Downtown Dalhart, TX.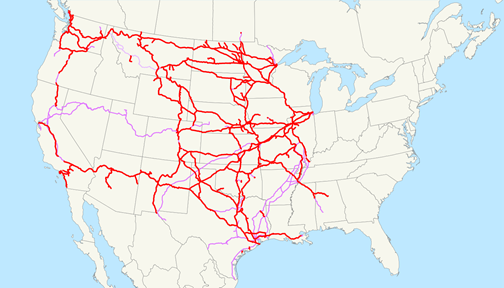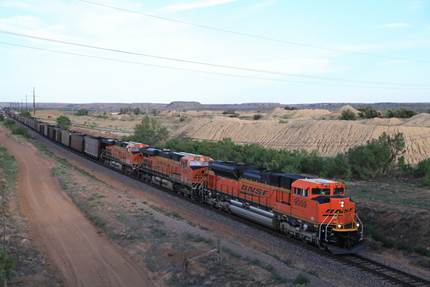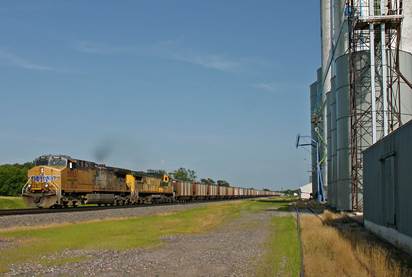 Looking East on the UP….Coming from Liberal, KS. This is the old Rock Island Line which hauled a lot of cattle to Chicago.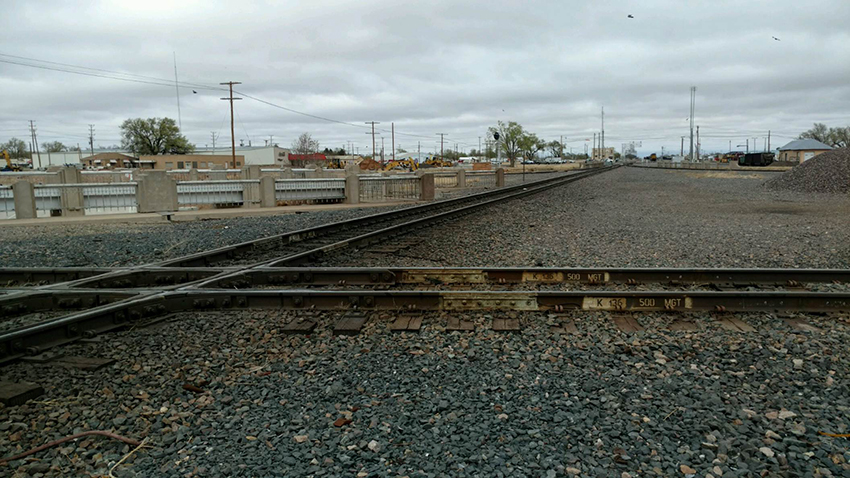 This is a very interesting piece of work….if the Cross fails two of the biggest transcontinental rail lines are stalled out. Main street traffic stops in Dalhart, Texas if the Transcontinental Cross fails.

If you look very close at the Cross picture below you will find a crack in the support forging going north south. Red Alert.

So which RR maintains the Cross? How is the priority set? If they had to do it over again….how would they do it?

Long 110 stainless steel car, Coal Trains run on the BNSF out of Denver and Wyoming to the power plants around Dallas, Texas. Two engines in front and two engines in back.

Heavy 110 car trains run freight from LA in double decker ocean going freight modules on the UP.

Dalhart, Texas has a tourist attraction since the main street runs under the Crossing.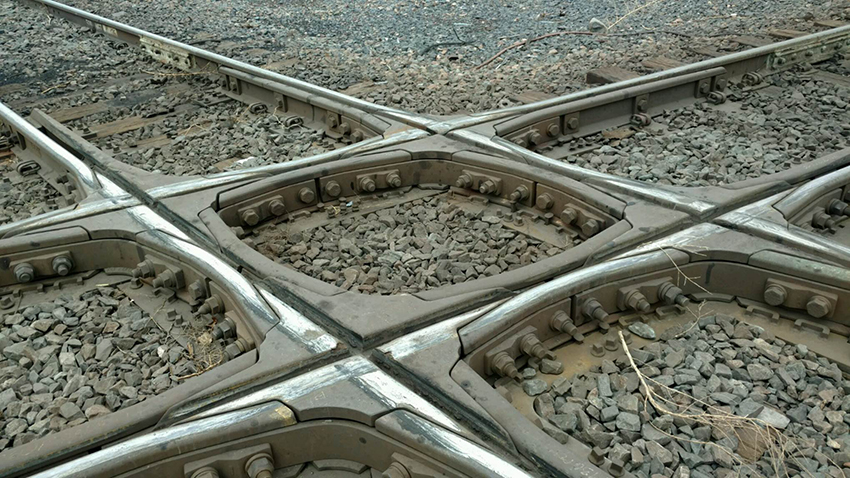 Looking North on the BNSF coming out of Denver and headed to Fort Worth.

Dalhart has a big history in railroads, trail heads for the large 3 million acre XIT Ranch that built the state capital at Austin, Texas. A land sale to a British investment group.

The XIT had its own propriety cattle trail, from April 20 to July 26, as the cattle trail explored and harvested the higher elevation grasslands to eastern Montana, North of Miles City.

About 15,000 head were moved each year into the 1890's from Buffalo Springs, TX, The northern XIT headquarters, North of Dalhart across OK, CO, WY, and North of the Yellowstone River at Miles City, Montana.

The cattle were fattened until October and shipped to the western Railhead of the Northern Pacific at Miles City.

The British foreign investment cattle Ranch ran north to south over 200 miles in length and 20 to 30 miles wide along the New Mexico/Texas border. The ranch was sold in parcels to local ranches up and until 1912.

The XIT ranch was only profitable for the first three years and then the cattle business got really tough. This was probably due to some degree of the access of railroad to a lot more cattle populated land.

Rapid transportation to the free auction market in Chicago changed everything for the cattle rancher.

In the 1870-1880 stretch, over a 2 year period, a 25 cent Oklahoma calf would bring $25.00 at the railhead with virtually no cost for grass feed.

Dalhart is now home to large feedlots, irrigated corn production and dairy operations. Cargill has 21,000 acres of hogs. One of the largest cheese factories in the world was added recently to its ag base. Dalhart has about 8,000 citizens.

The area is dry and dryland farming is considered too risky with a 16 inch rainfall. This dry area at 4,000 feet elevation is considered a good area for livestock feeding. Central to the US market for slaughtered beef and hogs and a good place to handle dairy products.

From Wikipedia: The XIT Ranch was a cattle ranch in the Texas Panhandle which operated from 1885 to 1912. Comprising over 3,000,000 acres (12,000 km²) of land, it ran for 200 miles (300 km) along the border with New Mexico, varying in width from 20 to 30 miles (30 to 50 km). The massive ranch stretched through ten counties in Texas, and at its peak regularly handled 150,000 head of cattle.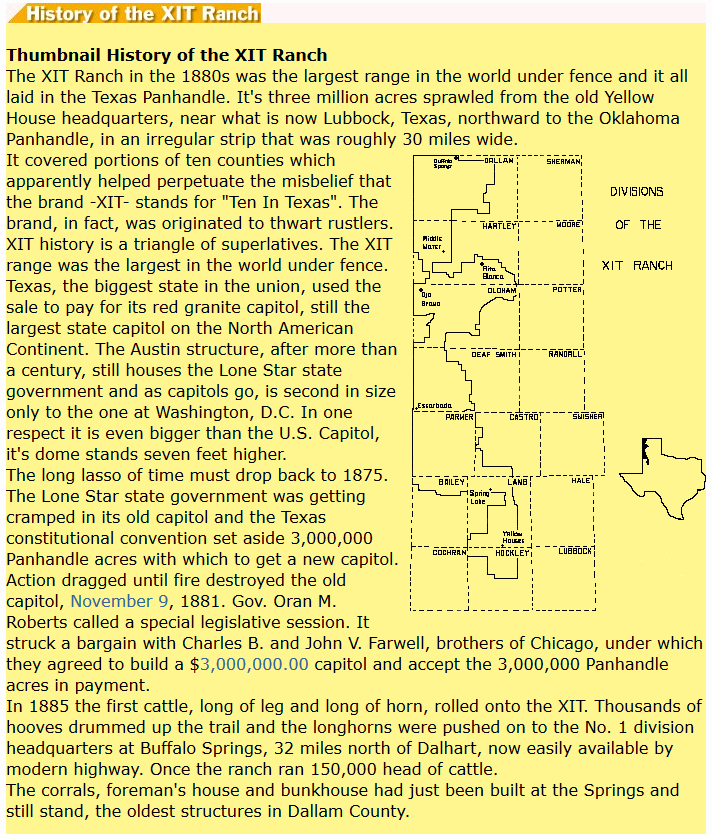 Dalhart, Texas has a big economy in a little town. Main street shares the same space with two transcontinental railroads.

It is difficult to find a democrat in this part of the world.

Dalhart has a big heart and maintains a high quality of life with an independent business style.

Five State Capitals are closer to Dalhart than the Texas capital, Austin is to Dalhart. Welcome to Texas.