Winter Canola, moves ahead, Hittle, McClure, Mercedes.
April 14,17, 20 inch planted, Mustang TAPPS Exactrix Banded.
First full week of Bloom at Hugoton. Rubisco, Mercedes, Hittle and McClure.

Exactrix TAPPS and TAPPKTS banded with Mustang P-51C in side dress mode. March 10 application. TKI and KSU plots included.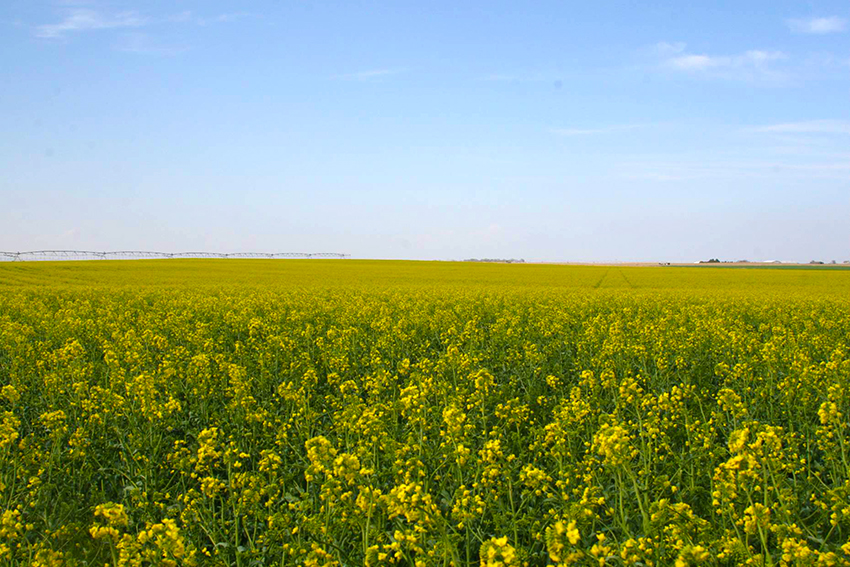 Rubisco Mercedes planted 20 inch at Hugoton, Hittle, McClure. Time to turn on the pivot. Hot and windy and the WC needs at least 2 inches per week of soil moisture.

TAPPS and TAPPKTS applied about March 10th. Good 4 inch rains in late March and early April.

One of the best Winter Canola fields on the Great Plains.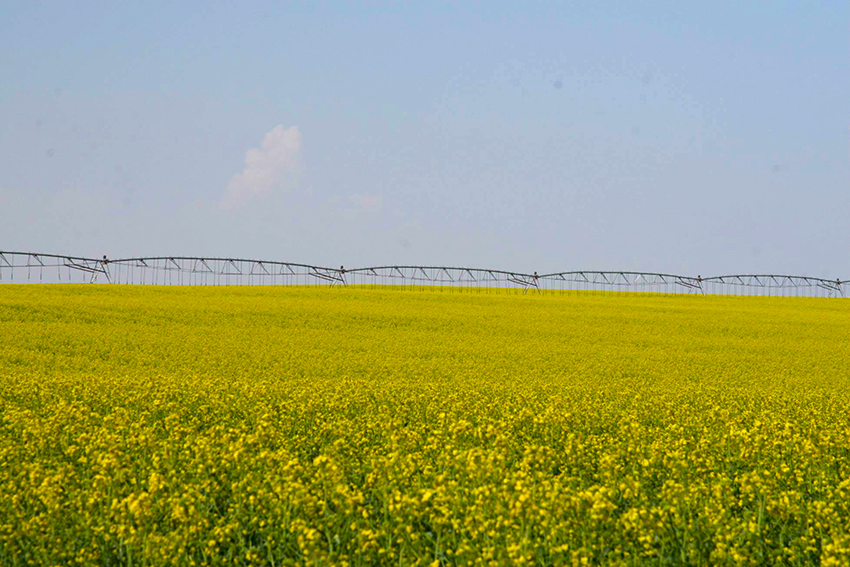 Rubisco, Mercedes just starting to bloom on April. 12, 17, about the 7th day of visible blooms.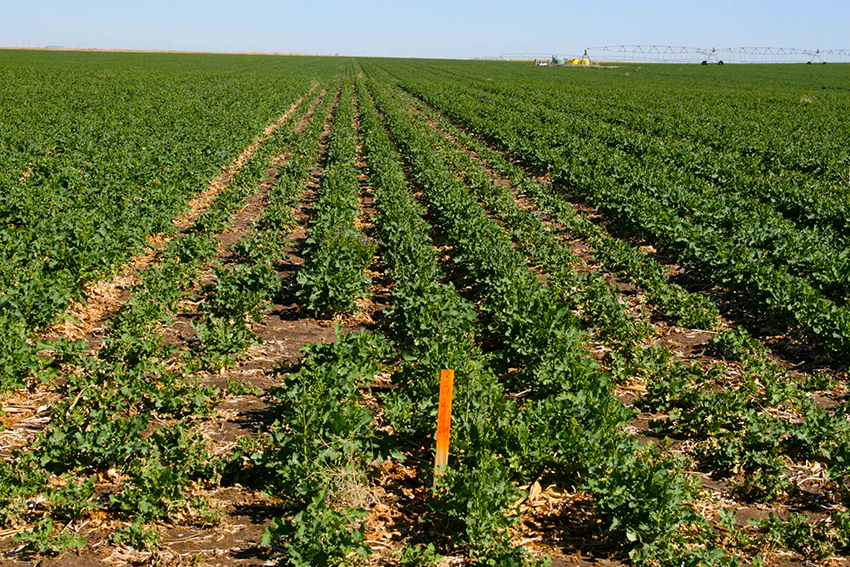 March 25, 17, A review of the field as the WC is bolting and definitely showing just a little color of the buds. Some damage showing from tractor tracks not matching the row width.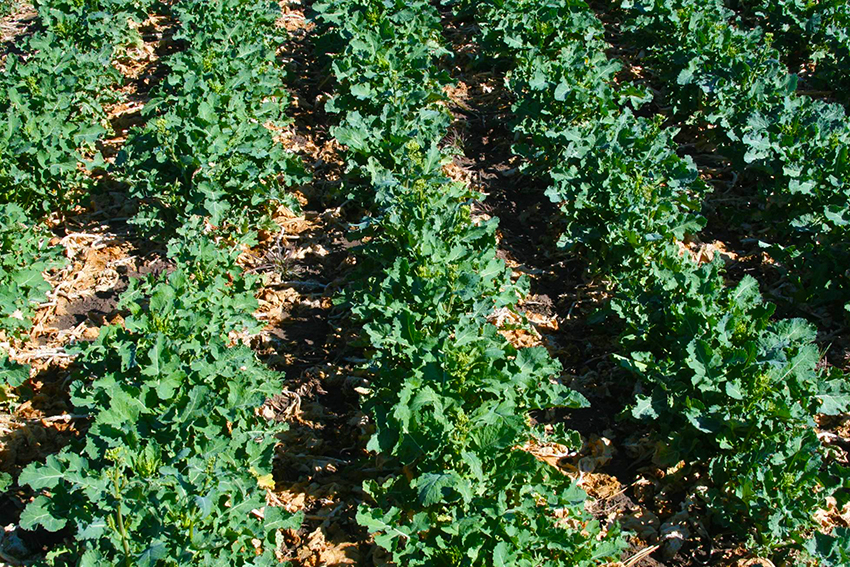 March 25, Mercedes, Hittle and McClure banded March 10th with TAPPS and TAPPKTS. Mustang banding. KSU and TKI funded plots. Banded 20 inch at 7 inch depth to match the 20 inch seed rows. Bands and disturbance from banding is not noticeable and in fact the bands disturbance cannot be found, 15 days after banding.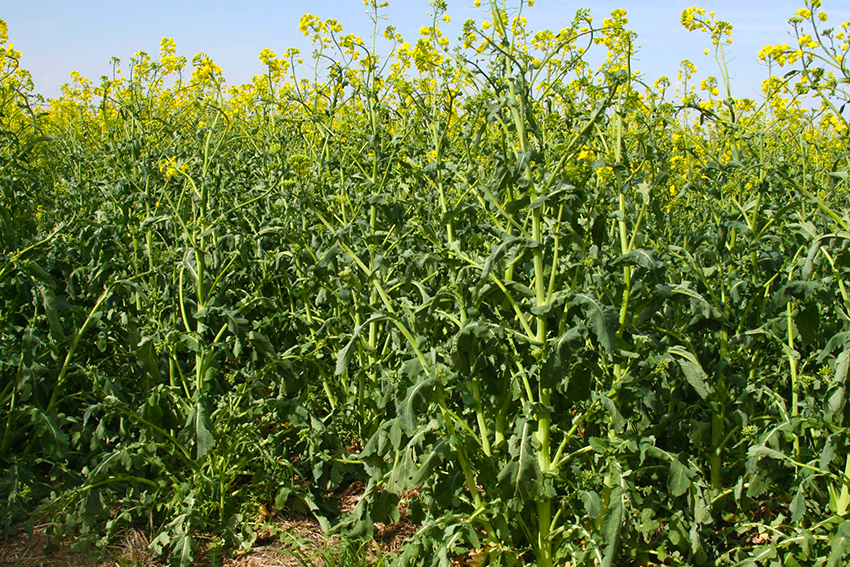 Stressed Winter Canola on a hot day in April, 82 degrees F, 20 to 40 mph wind at Hugoton. Water ready to go at 2 inches per week. April 14, 17, Winter Canola has crowded out the yellow mustard for sure.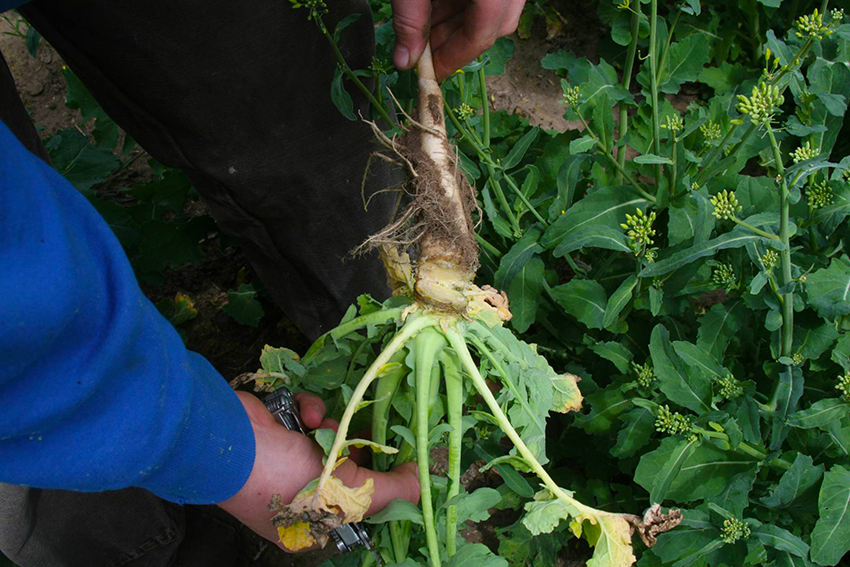 Big Crowns with 4 to 5 inch plant spacing, about 1. 125 to 1.25 inches width of the tap root crown. Took a pretty heavy duty multitool to cut the crown. This definitely is a prosperous and happy WC plant, nutrients were timed very late but more than adequate.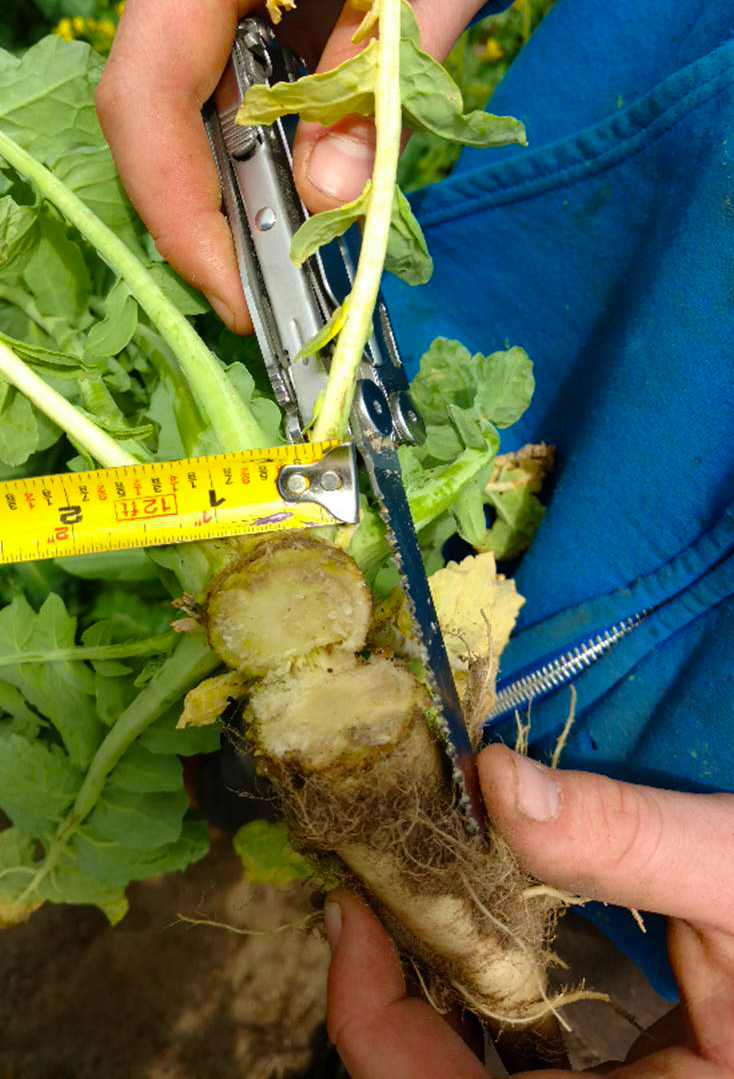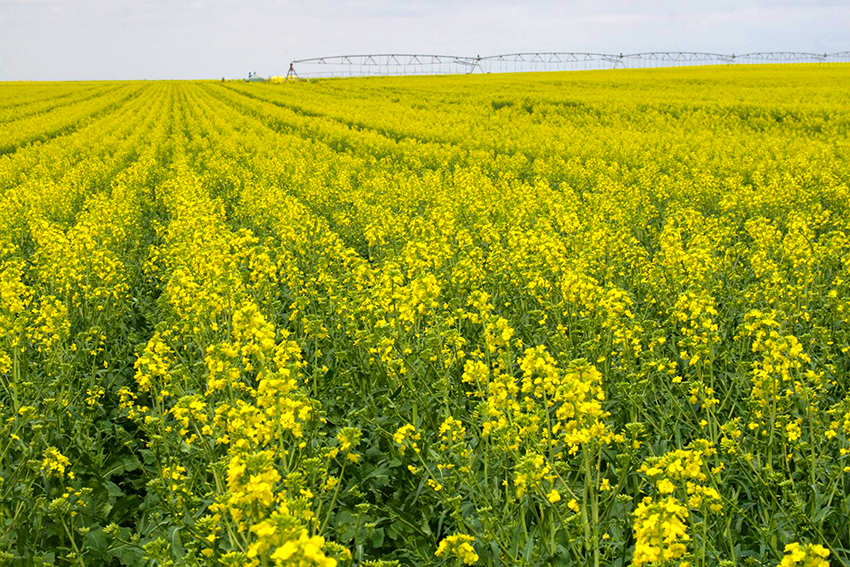 Planted 20 inch. Rubisco, Mercedes, April 12, 17, Growing about 1.5 to 2 inches in height per day. Rows are closing in fast with lower buds and branches at 5 to 6 per plant. Rows closed off by April 18, 17. Plants have grown about 2 inches per day in height since April 12, 42 to 44 inches in height April 12, 17, measuring again at 48 to 50 inches by April 16, 17.

Seed rate to be reviewed, shooting for 50,000 to 60,000 plants on 20 inch rows. Planted timely in Early September. Will be double cropped if harvest goes smoothly.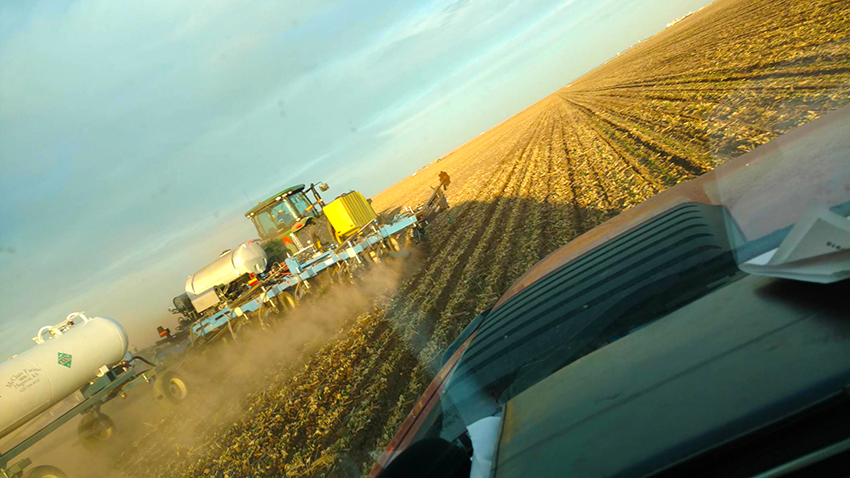 High Speed, 12 mph, Banding of Winter Canola at Hugoton.