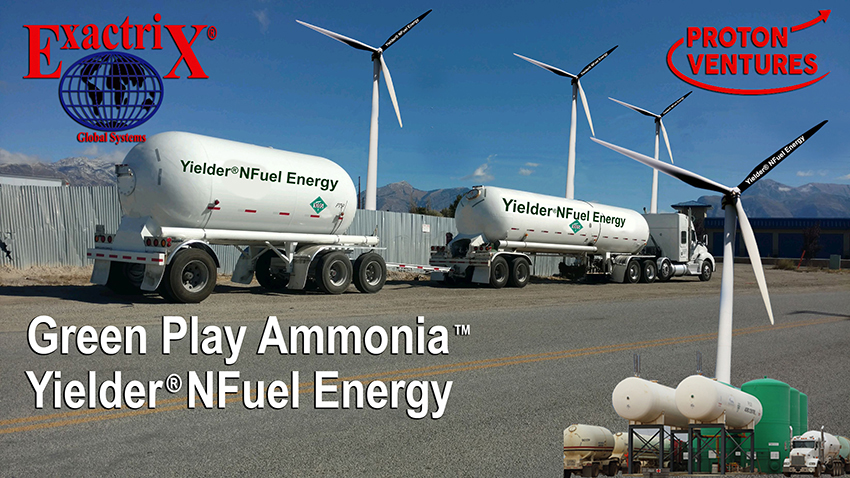 Return To Main Page
See all our previous broadcasts
The Energy of Ammonia Returns As Clean and Different.
A low cost NH3 is powered by the local wind. It is Green Play Ammonia™ and Yielder® NFuel.
Green Play Ammonia™ is a different kind of ammonia.
Battolysers, Wind, Water, No Power Grid, A Clone, 1.2 cents per KW, Easily Implemented.
Energy storage in millions of gallons of common pressure vessel tanks.
Improved national security. Always available and made 24/7 locally. Manufacturing taxes paid locally with a local payroll.
Long term stable source of clean energy, renewable and with full the support of the best scientists in the world.
A big deal in numbers of 5,000 small scale optimized for on time delivery of Green Ammonia. Similar to the Sherman tank in a national effort.
This article is also available at www.greenplayammonia.com
Danish wind turbine manufacturer Vestas has introduced the V236-15.0 MW offshore wind turbine.
10.62 acres of swept area at Sea level.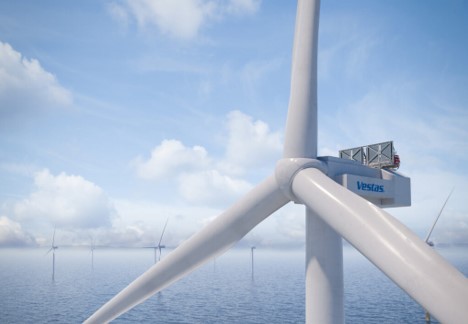 With the world's largest swept area exceeding 43,000 m2, the V236-15.0 MW delivers industry-leading performance.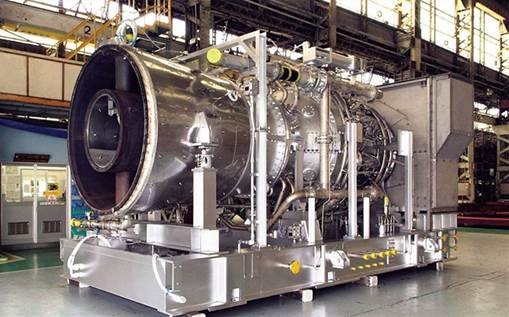 Mitsubishi Power has started development of the world's first "ammonia-fired" 40 MW class gas turbine system.
Mitsubishi has expanded carbon-free power generation lineup, aiming for practical use of Green Play Ammonia after 2025.
Smaller 100 KW to 1,200 KW Diesel and Gas Engine conversion to Ammonia are coming from Hydro Fuel and Ontario Tech as noted in trade articles inclusive..
The Green Play Ammonia™ partnership produces a different kind of ammonia at 82.42% nitrogen and 17.5% hydrogen. It is called Green Ammonia as there is no carbon in the production cycle. Green Ammonia is used to raise crops, fuel EV Trucks, and build clean electricity.
Green Ammonia is built with wind powered electricity at the plant site. The advanced Battolysers™ (battery/electrolysers) convert distilled water at low cost. About 1,100 gallons of water is converted to build one ton of Green Ammonia. This is how ammonia was originally produced.
The Battolysers™ produce the cleanest possible hydrogen and oxygen. The hydrogen molecule is used to build NH3 by combining atmospheric nitrogen at an elevated pressure using a train of multiple compressors. The oxygen can be saved or the clean oxygen retreats to the atmosphere as pure state oxygen. There is no pollution and Zero carbon. Carbon is neither consumed nor generated in the process.
Wind generates electricity to power the plant. Each plant takes between 10 to 12 Megawatts depending on the location. The space requirement is 18 acres for energy storage, production and support. When the wind is not blowing the plant site's stored energy continues to fuel the operation. The stored power comes from the Battolysers or from 720,000-gallon Ammonia Batteries fueling turbine generators.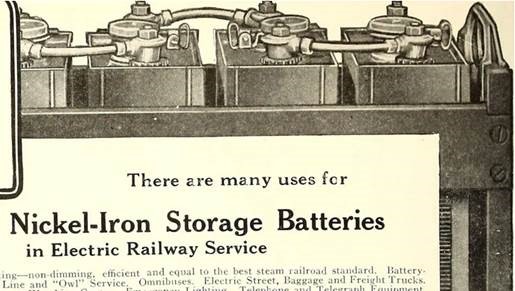 What used to be a dangerous quirk of the Edison battery has turned out to be remarkably useful in producing hydrogen for NH3 storage in a different kind of battery, an NH3 storage tank made of common 70,000 psi rated steel.
(Credit: Alamy), Proton Ventures has taken a special interest in providing the intuitive link to fueling EV trucks.

The Green Play Ammonia plants are micro scale. There is no dependence on electricity from the grid.
Each plant has a clone. The plants are advanced designed and can produce 10 tons of Green Ammonia per day; each plant has an exact copy Haber Bosch processor that has been practically applied in all size scales for 100 plus years.
The "decagon" or ten plants are spider webbed together by green ammonia/DC powered trucks allowing a particular Green Ammonia plant to be down with a weather event or a mechanical problem.
Costs have been drastically reduced to the point that locally built ammonia can be produced and marketed at 33% of fossil fuel Ammonia produced using gas or coal.
The major advantage is the plants are built locally with major marketing advantages that Mega Plants cannot participate in.
Factoids.
Clean and Green Ammonia does biologically harvest carbon from the atmosphere and drastically reduce Nitrous Oxide Emissions on the land with No-tillage. All three Green House Gas contributors, CH4/Methane, N2O/Nitrous Oxide/Laughing Gas, and CO2 Carbon Dioxide are stored, not used, or simply not produced.
Placing TAPPKTS with Zinc at 6 to 9 inch depths stabilizes nutrients allowing only the growing crop to take on a very small amount of Ammonia.
Carbon is harvested in growing roots and stover using No-tillage techniques. Maintaining soil pH is critical for improved soil life and bacterial contributions to plant life. A soil pH of 7.4 is optimum in the natural pH of life on the planet.
Storing atmospheric CO2/Carbon Dioxide using NH3 as NH4 Ammonium built with a 20 mph wind to absorb H2O, Soil Stored Water. Green Play Ammonia reduces atmospheric NO2/Laughing Gas and CH4/Methane. Keep it Green and Keep it Growing. Cover crop helps in short rotation.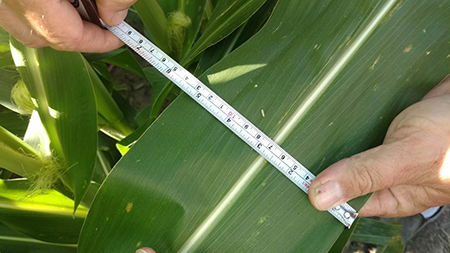 Improving Yields at Beemer, Nebraska along the Lower Elkhorn River Drainage. - Broadcast 01_18_2021 (exactrix.com)
No-tillage crop production is a natural means of building carbon. Ammonia and especially Green Play Ammonia is the most efficient means of any nitrogen source to absorb soil stored moisture, store carbon and raise yields. A fabulous photosynthesis plant from Pioneer at work. You can almost see the process of carbon based starch and sugar molecules,C-6, H-12,O-6 moving to the roots, stems, stover, and grain. Each year 90 million acres of Hybrid Corn cover the landscape of the Midwestern USA.
Winter Wheat is a powerful crop for storing carbon since the roots go up to 9 feet deep and produce 10,000 to 15,000 lbs. of residue per acre and far exceeding what a cover crop can produce. The problems of lack of a short Corn/Soybean rotation are filled in with Cover Cropping.
A ton of ammonia has 350 lbs. of Hydrogen.

Green Ammonia does not use or include carbon fossil fuels in the production thereof. And the delivery of the product is made with "Zero Carbon Emission" EV trucks and for green charging of EV trucks.

A ton of ammonia has 4.618 Megawatts of energy.


A ton of ammonia is properly stored in a 457 gallon tank at 388 gallons at 60 degrees F.

A 1,000 gallon ammonia tank has 850 gallons of liquid state ammonia at 60 degrees F and zero carbon forms of energy at 10.12 Megawatts of energy.

A 1,000 gallon ammonia tank properly storing 850 gallons of NH3 at 60 degrees F has a net weight of 4,378 lbs. NH3 or 3612 lbs. Nitrogen that came from the atmosphere. This is about 2 metric tonnes.

Building 10 ton of Ammonia takes about 100 megawatts to 77 megawatts. Building 10 ton of Green Ammonia requires 77 megawatts with Haldor/Topsoe's membrane electrolysis.

Windmills have improved. The largest can produce a Kw for 1.2 cent at sea level, Smaller mills at 6.2 and 3.5 megawatt can produce power at 2.2 cents per KW at 4,000 feet.

Practical budgets indicate ammonia can be built locally for $120 per ton to $170 to $220 per ton at 4,000 feet by 2025. As a reference the current market price for Ammonia is $705 per ton, April 5, 2021.


At present levels of energy and ammonia manufacturing development using a trend line forecasting method a prediction of $60 per ton of Green NH3 energy is possible by 2030 to 2032.

Recently the conversion efficiency of the electrolyser has improved…A major 25% jump in efficiency has been announced. The conversion efficiency from the wind tower to the storage tank is 46% to 60% with HT Membrane electrolysis ….and it could be possibly higher by with the Battolyser (Battery/electrolyser) when DC power is considered.

The Battolyser efficiency is in a scale up in Holland. This could produce a big change in manufacturing efficiency at 9 Megawatts to produce 1 ton of NH3.


The technology of Green Ammonia is coming primarily from Europe and Japan.

A conversion efficiency of 51.3% could be achieved which also allows immediate conversion to DC charging power using a Battolyser.

The Battolyser is also capable of storing DC electrical energy directly from a DC wind mill. What is a Battolyser?
http://www.greenplayammonia.com/Battolyser.htm www.greenplayammonia.com

TRADE ARTICLES
---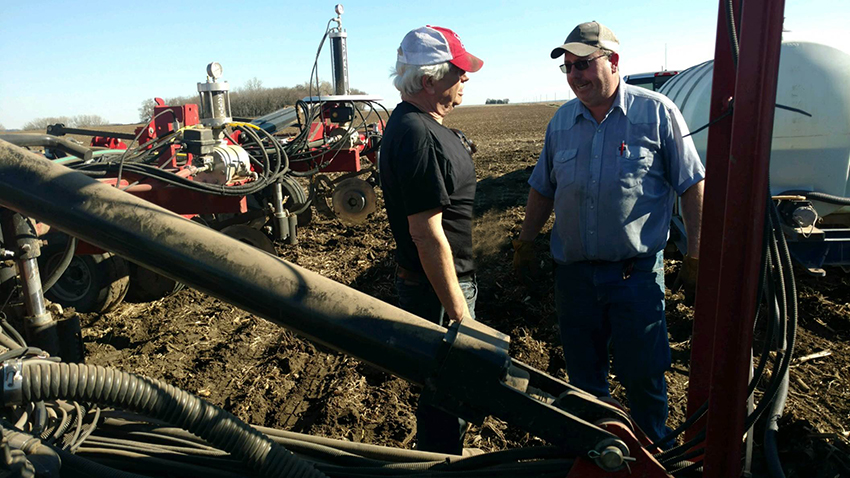 Factory field service is a very big part of the story of Exactrix Global Systems, especially in a Pandemic.
West Point, Nebraska, Crop Production just keeps moving ahead for Corn and Soybean producers
applying NH3 and TAPPKTS with Zinc.
Meeting your formulation needs.
www.exactrix.com/TF.htm

Picking your metering systems.
www.exactrix.com/

EPM.

htm

Need more information on advanced crop production.
www.exactrix.com/EWAC.htm
For More Information:
509.254 6854