Moving On, Available to Exactrix Owners and
Top Notch Producers going to 260 to 280 bushels per acre Corn.
Monosem Planter, Exactrix P-51C Mustang Openers, Moore Built Tool Bar.
Hand and Glove. A powerful combination with Fall Banding of TAPPS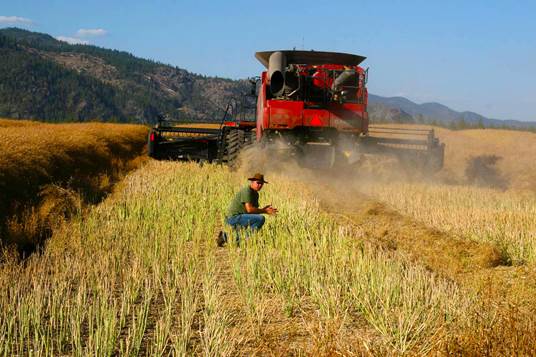 Offered Exclusively to Exactrix owners raising Corn, Soybean and Canola.
Exactrix owners get an opportunity at another time proven combination of Monosem and TAPPS Mustang.

For Top Corn and Canola yields the Exactrix TAPPS Mustang openers make the big difference.

Set your Winter Canola Budget for 100 bushel per acre and get ready for much lower seed costs from $45.00 per acre to $8.00 per acre.
Singulation of Winter Canola seed produces high quality crowns. A powerful technology play is the Monosem Twin Row, Diamond pattern planter.

Also available with SRS or Seed Row Saturation to march your soldiers to conquer the environment of the Great Plains in 4 to 5 days. A 99% stand in 4 to 5 days with SRS technology.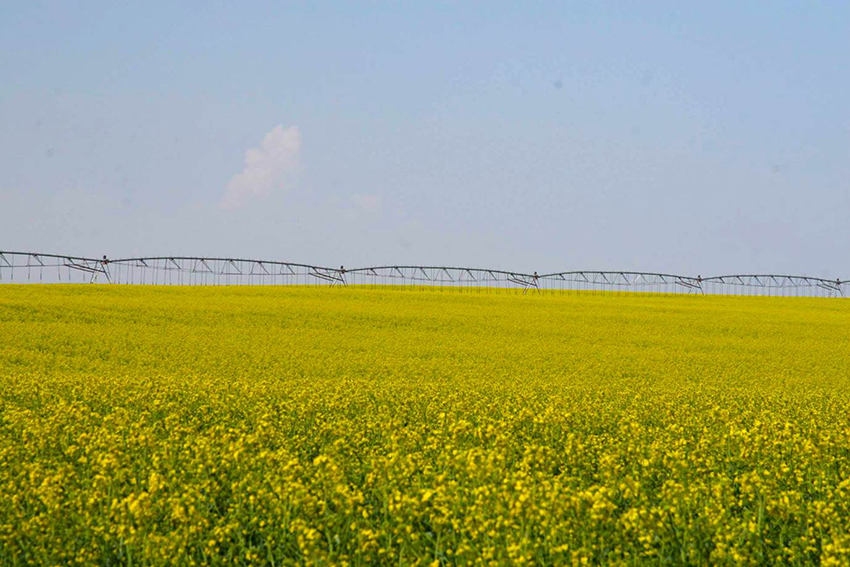 The French company Monosem was recently purchased by Deere.

Exactrix has produced the greatest technology leap ahead in 2017 with Mustang Openers with TAPPS and TAPPKTS, AZn, Cu, B deep banding into Winter Canola to produce highest yields.

The highest quality nutrients are included with Anhydrous Ammonia and TAPPS/TAPPKTS and AZn, CuSO, B to produce high nutrient efficiency.

Let us Review Corn, True, No-Till, Ridge Till is dropped.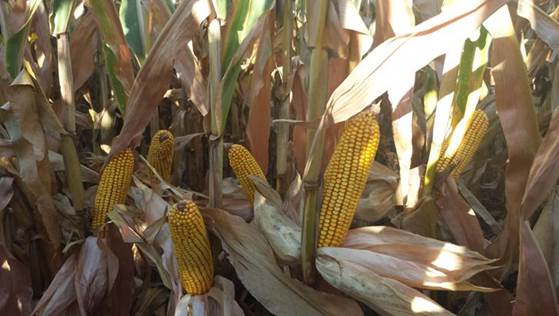 Zig Zag, Diamond Pattern develops a yield increase in corn of about 2% to 5%.
Kevin Medow will be setting up a new PD Dual Rank, 7 x 7 Exactrix Mustang P-51C Tool Bar on 15 inch centers.

"Seed Corn has special needs", Kevin will be planting seed corn directly on the top of the Exactrix TAPPS and TAPPKS bands with AZn, CuSO, B.
Kevin has decided on the merits of No-till and stopping compaction with fewest possible passes. Ridge till was complicating the his top yielding scenario.
This planter producers the powerful Monosem Diamond Formation in a Zig Zag Pattern.

This is a 36 foot, 9/27 Twin Row (24 total rows), Stack Planter on an Orthman Tool Bar, Kevin Medow. Seward, NE.

Monosem has become the standard for Canola seed production. This Monosem has the high vacuum stainless steel plates but does not have the Canola plates.

The planter has 24 openers, 18 inch average set at 9/27 zig zag diamond pattern. Designed up for Ridge Till on 36 inch beds and has the mating Exactrix TAPPS Tool Bar to go with it.

For producers in rolling terrain a stack planter is operated as a solid tool bar with the flex coming in the parallelogram of the openers.

Kevin typically is planting at 35,000 to 38,000 population and hitting yields as high as 280 bushels per acre primarily with Pioneer and DeKalb seed.

Attn: Canola Producers, This is an ideal planter for seed Spring Canola and hillside Winter Canola production. Seed costs are reduced and yields are increased substantially with Monosem Canola seeding technique.

Complete with mating Exactrix Mustang P-51C Tool Bar, $155,000. Or planter can be purchased separate at $45,000 and Tool Bar separate at $110,000.

The best technology buy available today.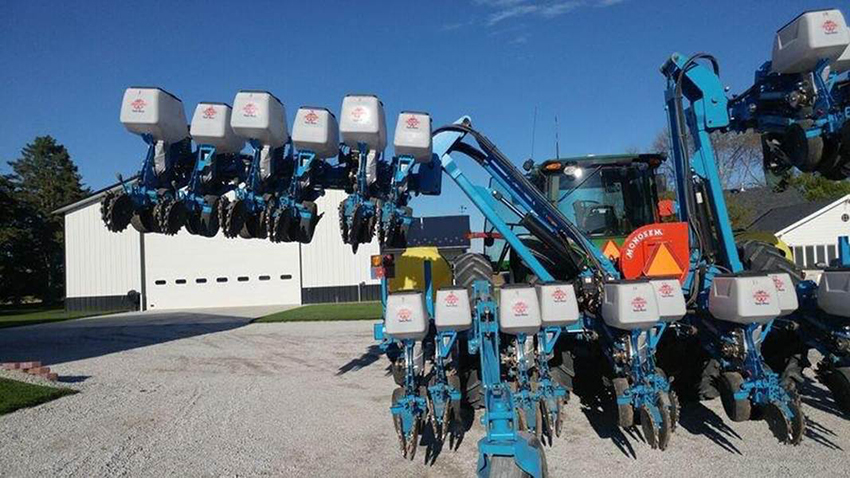 The commercial corn budget is set for 260 to 280 bushel per acre corn production at Seward, NE using Exactrix Mustang P-51C deep banding openers on 18 inch centers, Paired to 14/22.

A powerful combination of Exactrix nutrient management and seed spacing with Monosem Diamond Pattern.

Twin Row…has produced outstanding yields and high nitrogen efficiency at .66 to .68 lbs. N per acre in the 260 bushel range…Long Term Studies at Seward with TKI.

Recently a new Exactrix technique is promising even higher yields using Anhydrous Ammonia and Snow in combination with TAPPS and TAPPKTS with AZn, CuSo, and B.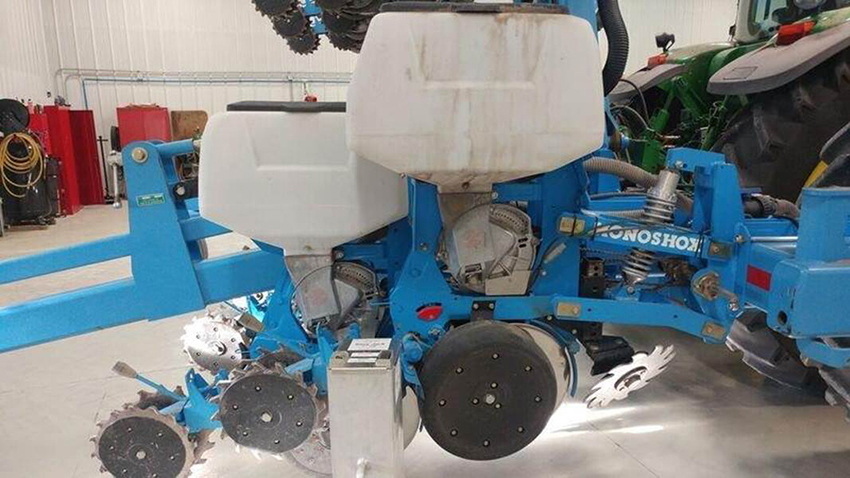 Note: More details are available regarding acres planted, year of manufacturer and improvements.

How to raise 260 to 280 bushel per acre corn?

And do it will the very highest quality nutrients Exactrix process TAPPS and TAPPKTS at no more than 12% of the gross income invested in nutrients.

Here is the training video about Kevin Medow's Tool Bar and TAPPS. https://www.youtube.com/watch?v=QuCAeCfBUnQ&fmt=37

Highest possible yields at lowest possible costs are generated with Exactrix TAPPS and TAPPKTS.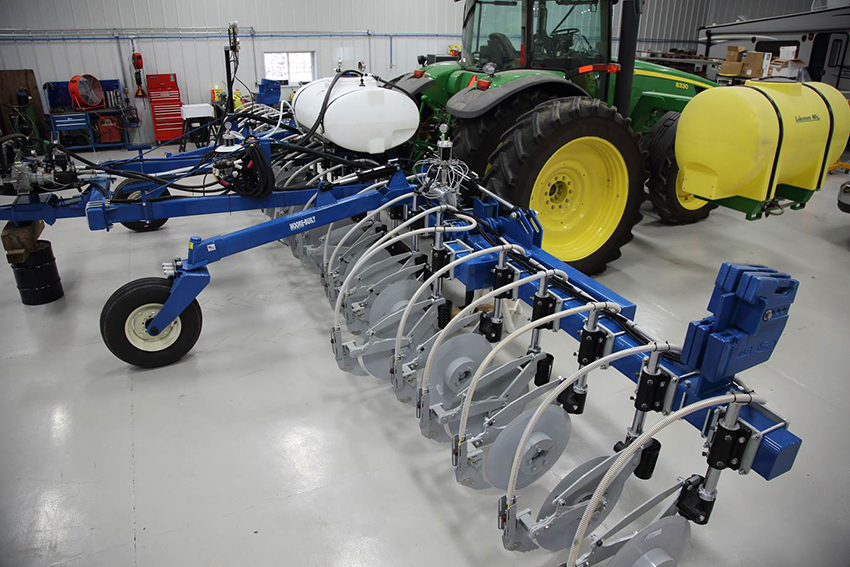 Exactrix Mustang P-51C openers are paired to feed corn rows from the side with TAPPS or TAPPKTS and certain micro-nutrients specifically selected for band stability vs. mobility.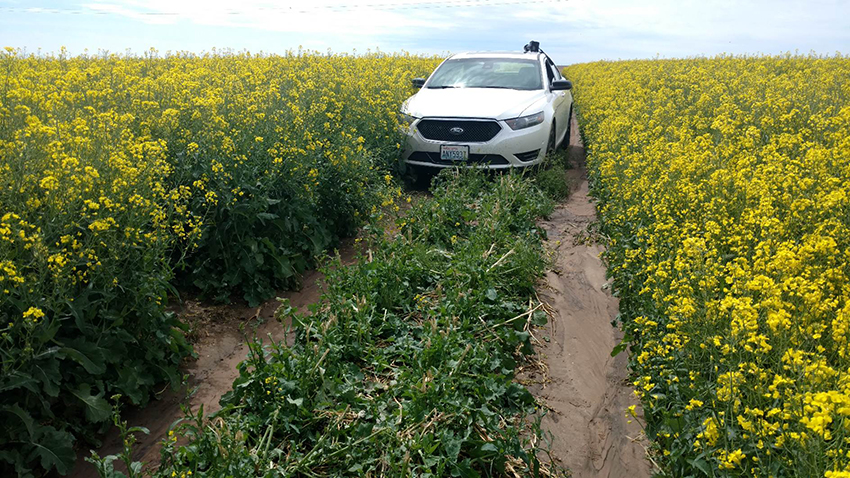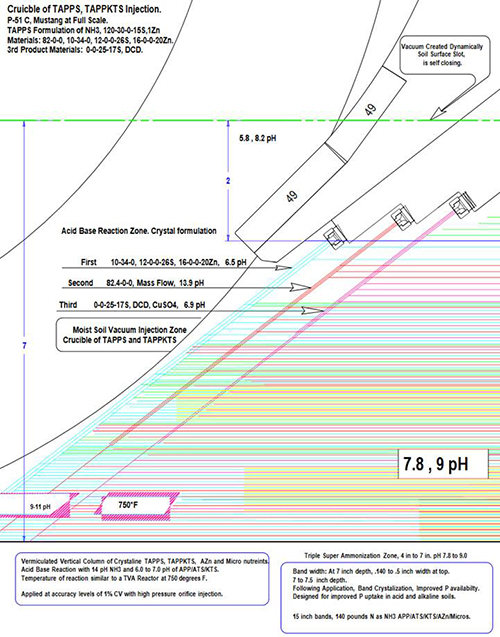 Tie Anhydrous Ammonia together with Snow and you have the most powerful nutrient package in the world.

Here is the document that you need to take to the Bank.

"We Guarantee it, With top notch operators, the top operators in North American Crop Production.

Exactrix TAPPS Works Every time."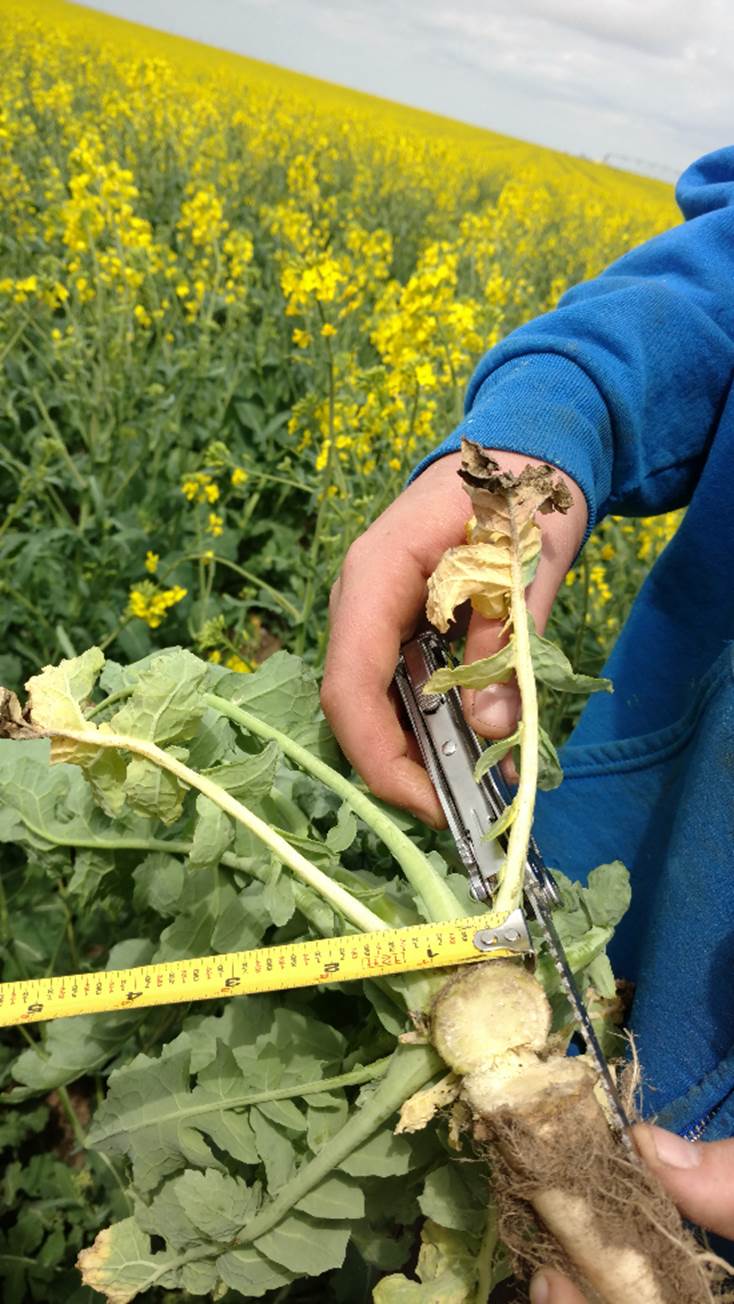 At the Crossroads.

You may feel a little pressure to make a good decision.

Your path may be already determined.

The solution lies inside the problem.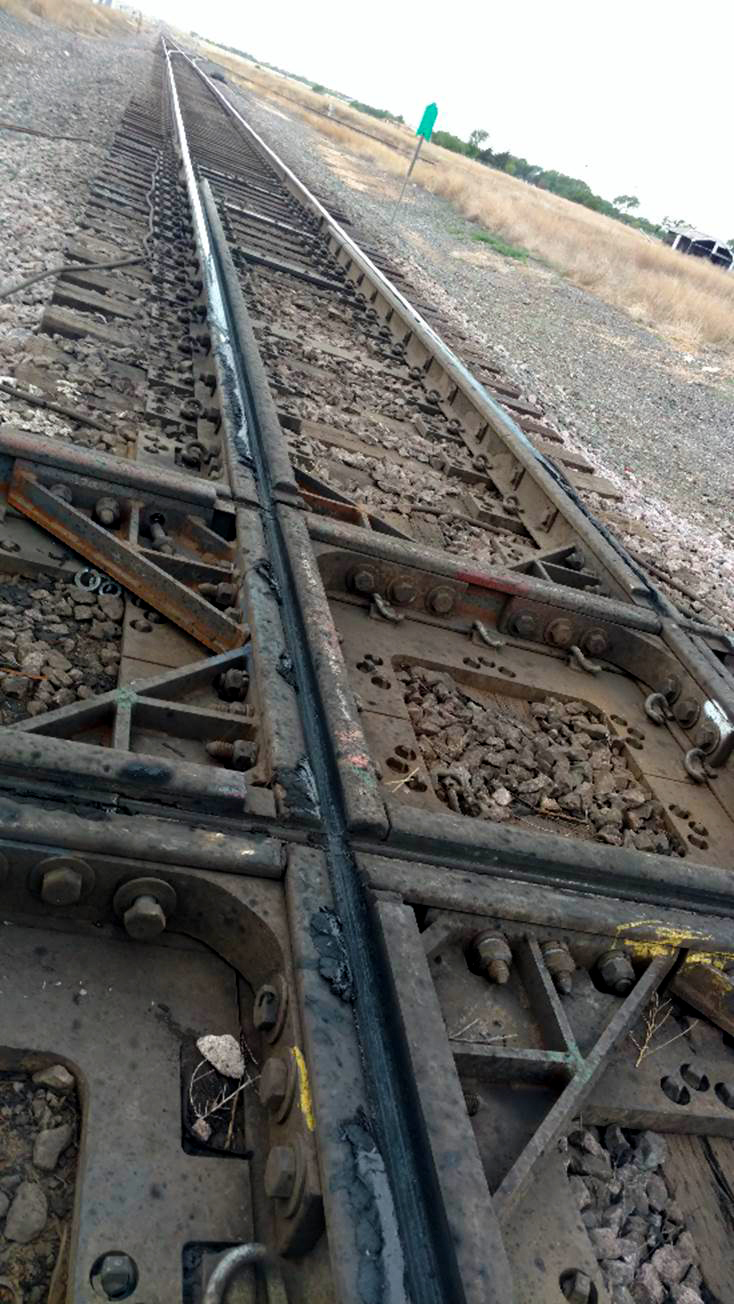 Need Options? "I am pretty certain that Aunt Pat was right, we should have turned right a little sooner at Dalhart, Texas."

Two transcontinental railroads, the UP and the BNSF do not merge in a straight ahead Cross Section at Stratford, Texas.
Anhydrous Ammonia Has Changed.
Saving 100 lbs. N/A and Millions of Tons of topsoil.

Exactrix® TAPPS applied at 170 lbs. N/A produces plot averages
of 242.3 to 257.2 bushels per acre. Download the PDF
In the fall of 2014 at Seward, NE, large 2.1 acre plots (STEEP Type) were applied 30 times with high uniformity resulting in 63 acres of applied Exactrix® TAPPS and TAPPKTS plus controls and comparisons to N-serve and DCD.

Results replicated and randomized 3 times with 10 treatments produce an Exactrix® Nitrogen Use Efficiency of .660 to .702 lbs. N applied per bushel corn produced.
The best results as Exactrix® crystalline TAPPS show 1 bushel of corn produced at .66 lbs. of ammonic nitrogen fall applied.
Abnormally high rainfall events (3.6 in.) occurred twice in the vegetative stage between May and end of June.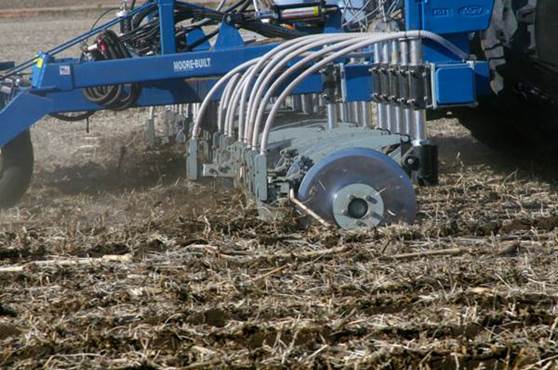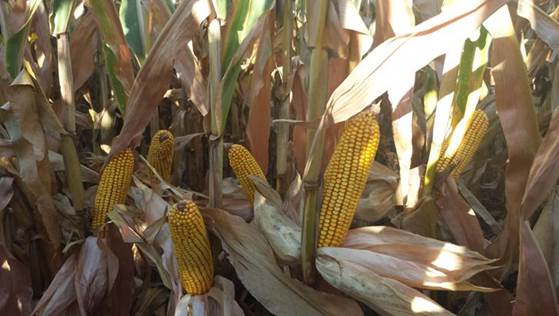 Exactrix Mustang, No-tillage, Fall Banding, TAPPS, TAPPKTS, TAPP, TAPP-N-serve, TAPP-DCD

Large 2.1 acre, hybrid corn randomized and replicated plots were harvested at Seward/Utica, Nebraska, October 6, 2015.

Reviewing N efficiency of the Kevin Medow plots following with a 2 year Soybean rotation.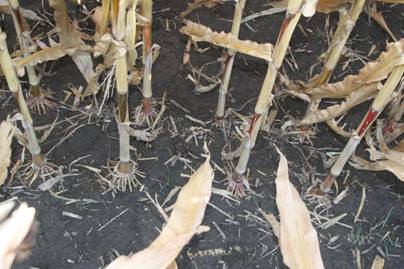 Twin Row, 9/27 on a 36 inch bed in a zig-zag seeding pattern.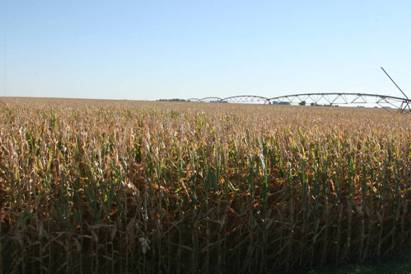 The Exactrix TAPPS bands applied on the outside of each row on 18 inch centers.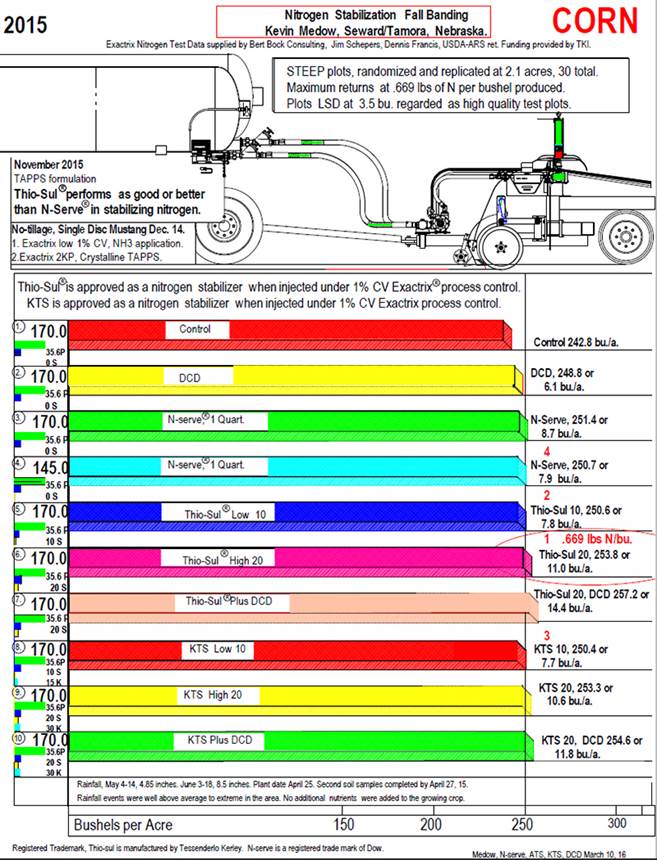 The highest economic return was the Exactrix® application forming TAPPS, mixing NH3 with Thio-Sul® at 7 gallons(20 lbs. S) per acre in combination with 10-34-0 at 9 gallons (35.64 lbs. P2O5/A).

The application of TAPPS at 170 lbs. N, 35.64 P and 20S of2.107 acre plots 108, 205, and 310 produced a mean of 253.8 bushels per acre ata total 170 lbs. N/A. This resulted in a factor of .669 lbs. of applied N per bushel produced.

An $11.00 per acre investment in Thio-Sul® resulted in an additional $44.00 of return at $4.00 per bushel. Thio-Sul® was the best overall performer as compared to N-serve®, and Guardian® DCD. Potassium Thio-Sulfate KTS®, was recognized as the second best performer.

Exactrix Uniformity at high pressure streaming NH3 and liquid flow produces typical results. Also noting historical No-tillage Rotational Band Loading of 3 years in a Corn Soybean rotation improved NUE to levels of .660 to .700 lbs.N/Bu.

The addition of an ammonic nitrogen stabilizer improved overall yields 2.5% to 6%.

Thio-Sul® at 20 lbs. S improved yields 4.5% and produced the best economic return for the investment. "KTS® is superior to N-Serve in yield performance".

Application Equipment, 2KC, Weigh Master, Weighing NH3, 2KP TAPPS formulator applying liquid volumetrically.
Repeatability and Accuracy of Mass and Volume Flow rates, NH3+-.002 as Mass Flow, Liquid,.01 as Volume Application CV 1%.
The 30 total plots were 2.1 acres each at 36 feet wide, 24 bands, at 2,550 feet in length.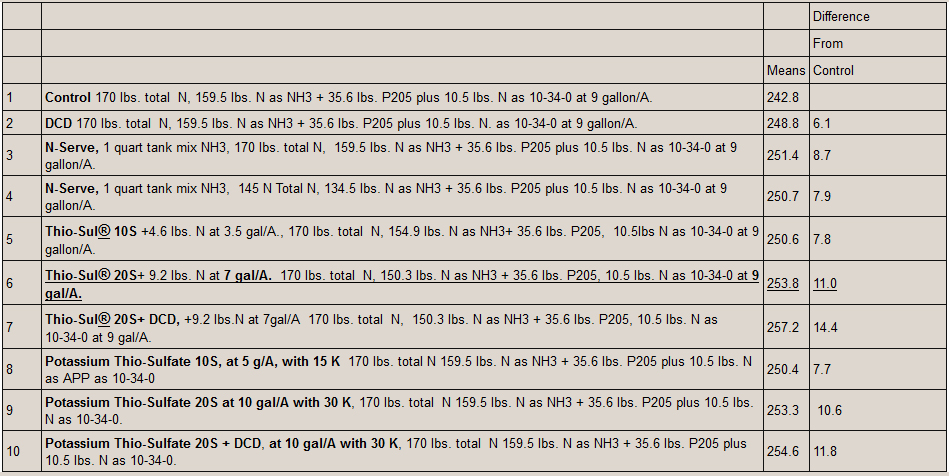 Heavy rainstorms occurred twice during the vegetative stage.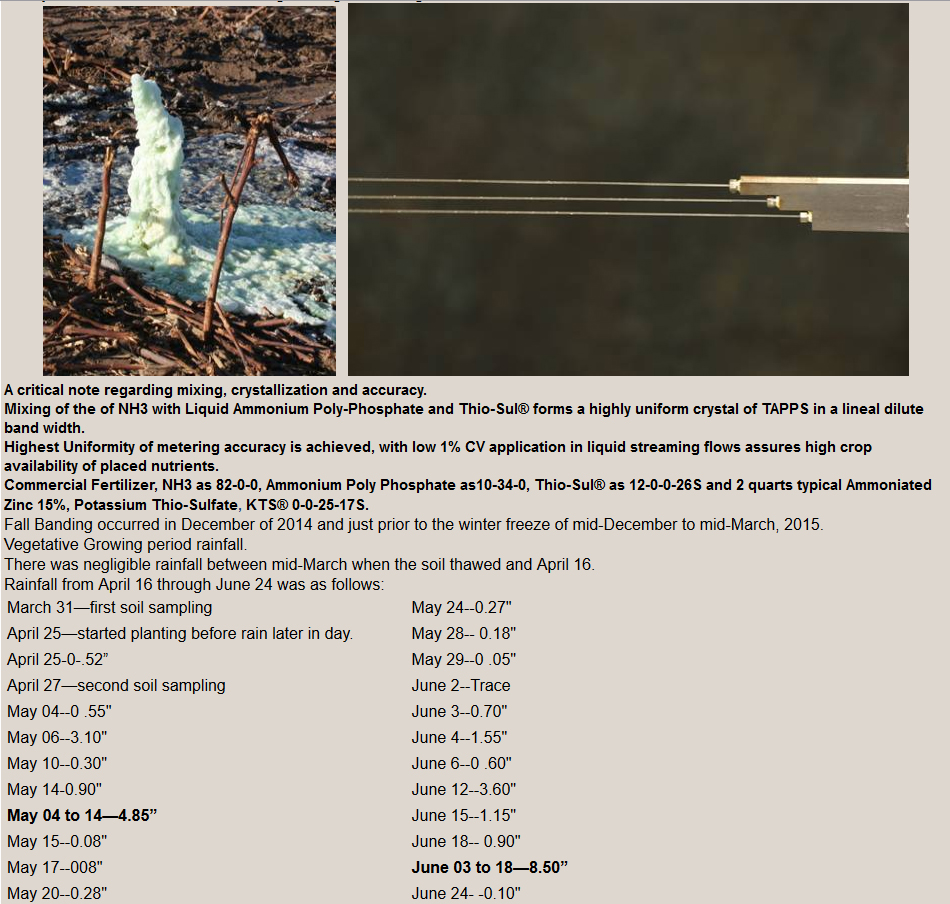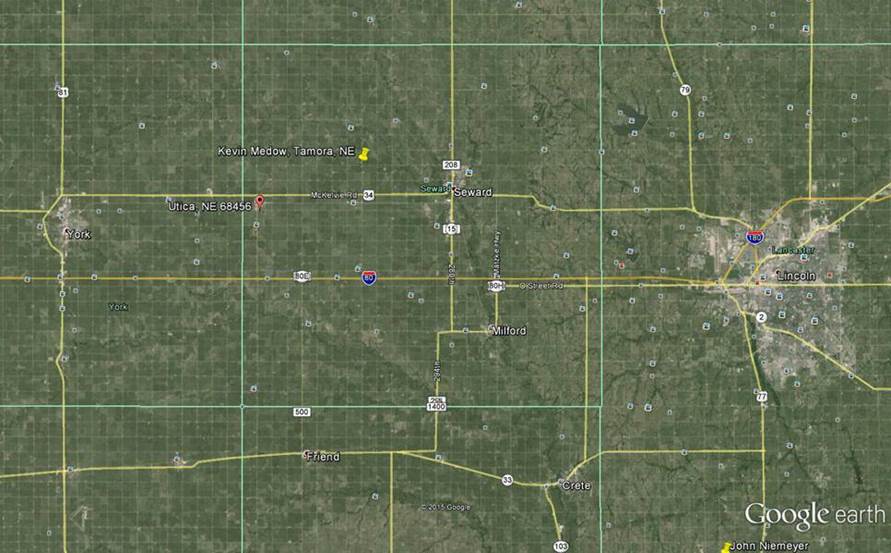 Based on the point of diminishing returnsand previous plots, the highest performing N rate the optimum N rate is between 145 lbs. N to 170 Lbs. N per acre.
Noting that previous years of testing with Kevin Medow have produced similar results.

Fall banding occurs during November 10 to December 10.
Fall bandingwith Exactrix TAPPS has been successful in the past 7 years with good to exceptional yields.
In the past, the confirmation of this top yielding technique was further explored by side dressing the growing corn with Solution 32.
In previous years, there has been no economic response to side dressing into the growing corn with Solution 32.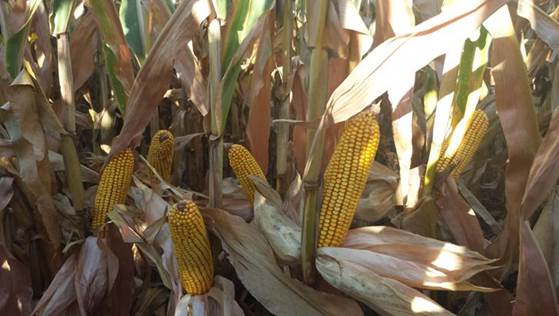 Thio-Sul®, KTS® are registered Trademark of Tessenderlo Kerly Inc.
Guardian® is a registered trademark of Conklin
N-Serve® is a registered trademark of Dow.
Exactrix® is a registered trademark of Exactrix Global Systems.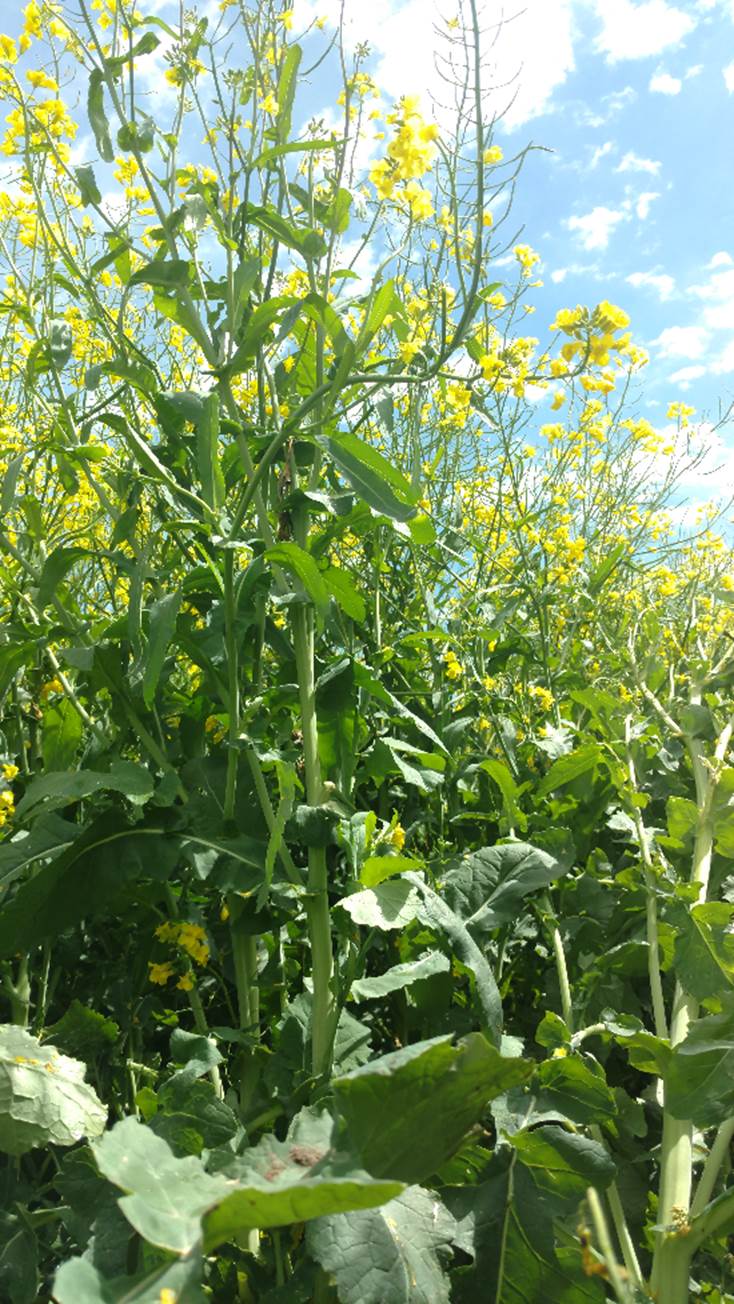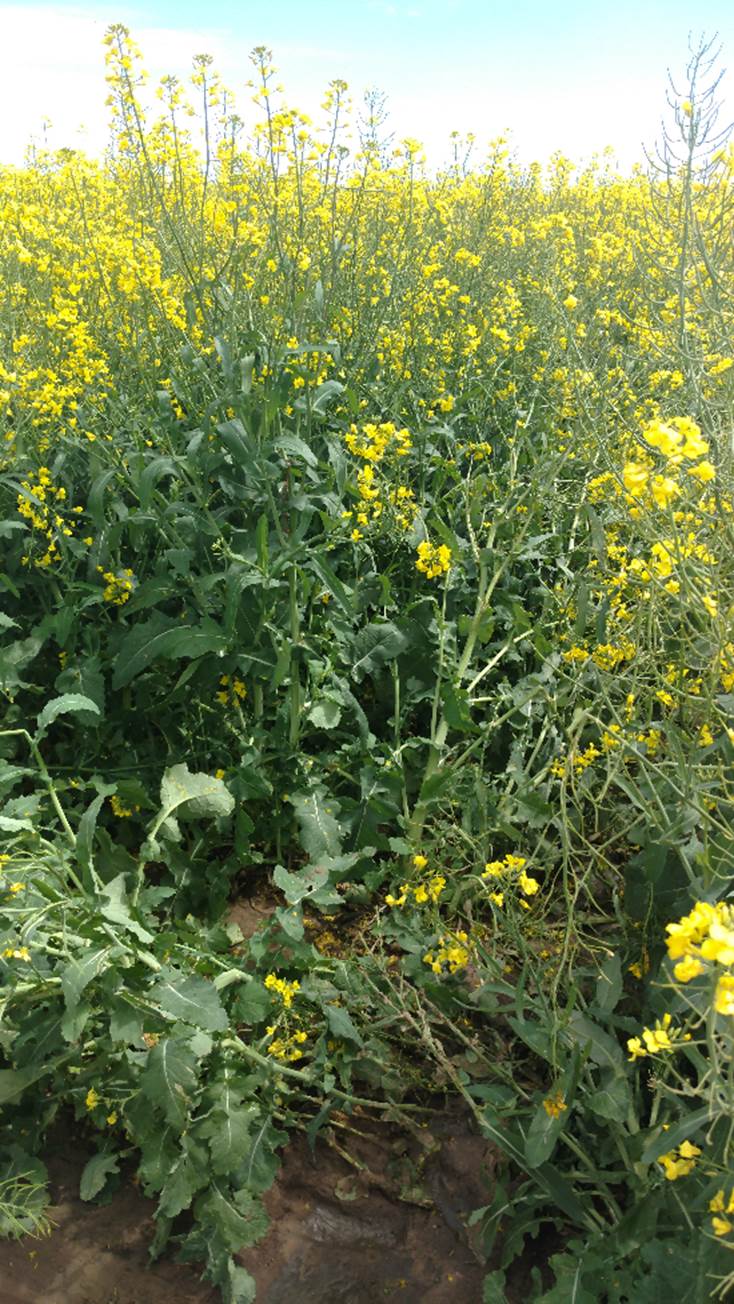 Guy Swanson
Exactrix®
Spokane, Washington