There is no waiting period for planting as required with strip till systems. The seed bed remains undisturbed.

The seed bed is No-till. Nutrients are vermiculated to the 10 inch depth.

The progressive dual in line banding allows simultaneous planter Row Crop 30 operations with Exactrix 1%CV TAPPKTS plus Trafix Zinc.

The leading mustang opener operates to 7 inch no-tillage depth in a surgical cut.

The second trailing opener bands to 10 inch depths applying TAPPKTS plus Trafix Zinc in vermiculated bands from 3 inch to 10 inch depth.
The progressive system is ideal in Cover Crop propagation allowing simultaneous planting and banding to maximize yields in the central corn belt.
The progressive system is ideal for tap root cotton production using low NH3 rates and made crop available with KTS and micros.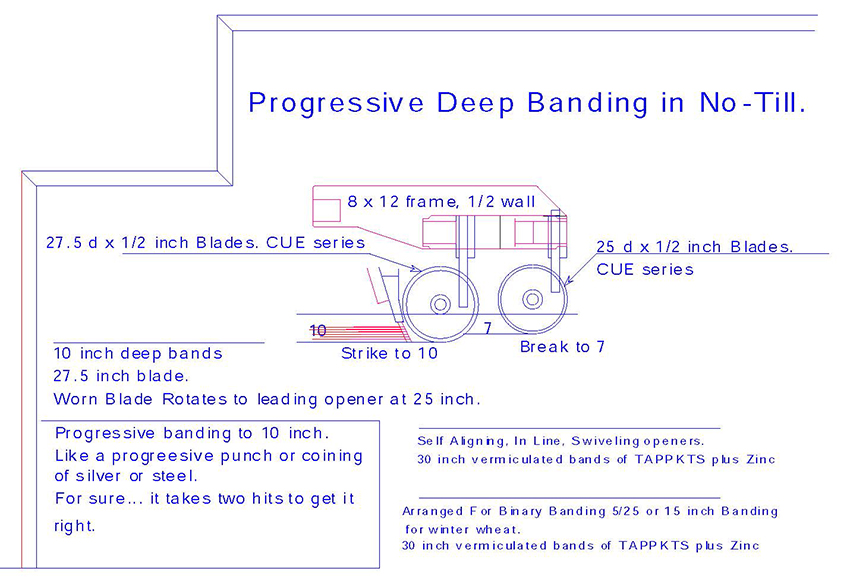 ---
AAA series Tool Bars In Horsepower ranges of 450 to 680 Horsepower at 10 to 12 mph.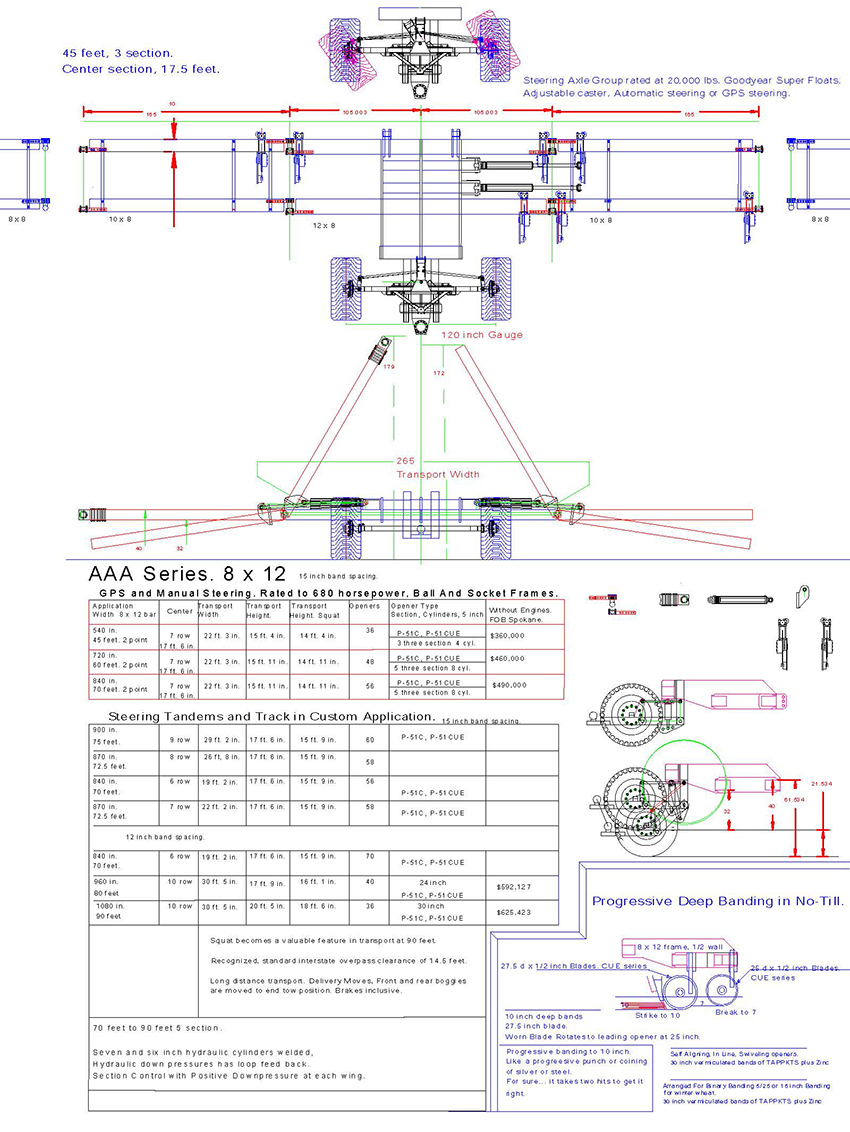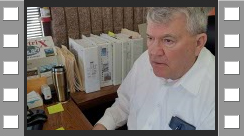 Video Technical Training 14 minutes, AAA series Tool Bars.
High horsepower, AAA series tool bars, ball and socket, 12 x 8, steering axles, in 3 and 5 section at 450 to 680 hp.
Banding depths to 10 inches, Low cost operation of $1.25 per acre.
A and AA series Tool Bars in 280 HP to 400 HP.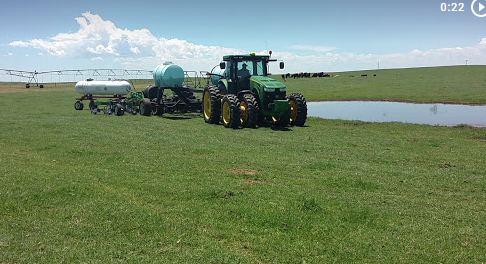 Video Training, 22 seconds, A series Tool Bars.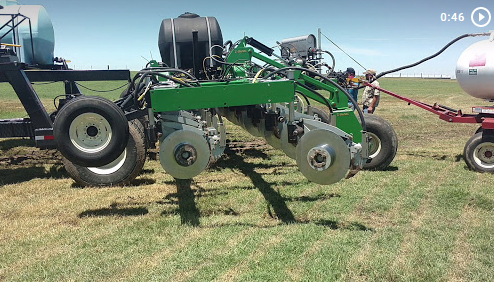 Video Training 46 seconds. A Series Tool bars.

AA Series Tool Bars.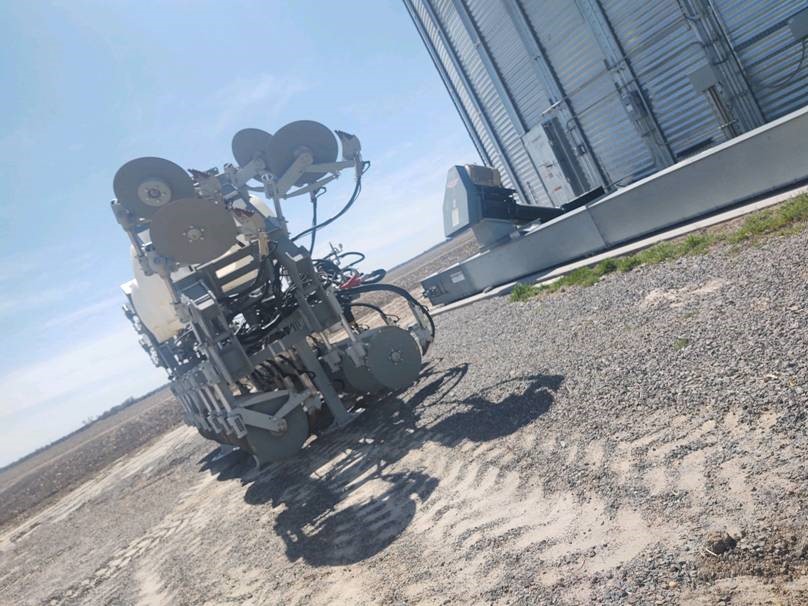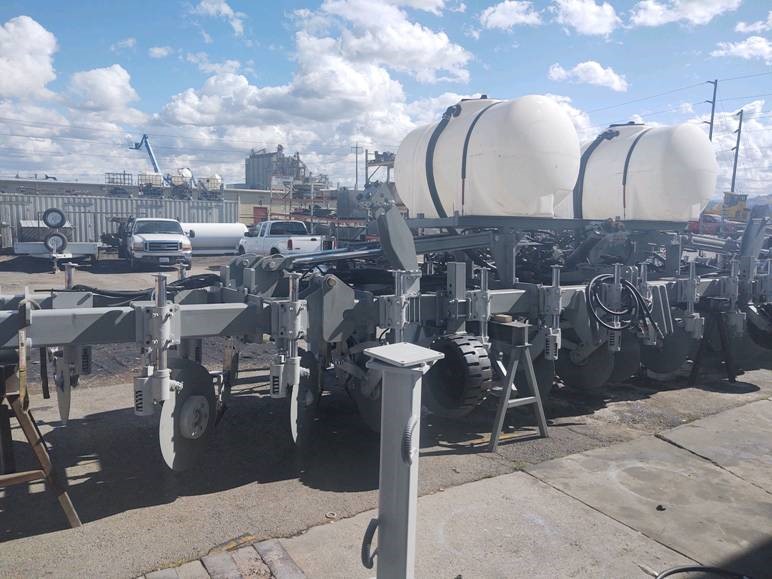 Located at Shelton, NE, May 2021, Expandable. Recertified to New 2021 standards in Spokane. Side Dress Configuration.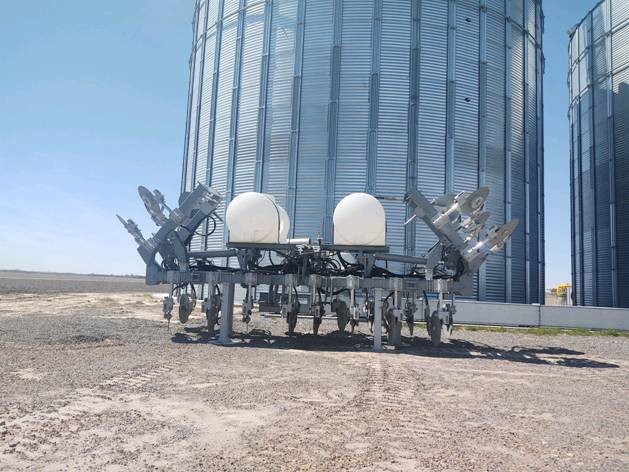 AA series 3015 or 3215, Configurable to 45 feet. Goodland Tool Bar with positive down pressure accumulator ride.
This is 15 inch band spacing designed for side dressing…and fall and spring pre-plant 7 inch Deep Banding.
The Goodland Tool bar 3015 design in ˝ wall 7 x 7, P-51 C series openers with chrome replaceable inserts and press-in TIOs.
Positive down pressure Accumulator ride control. Individual opener ball valves.
Up to 600 gallons on heavy frame, 240 inch center, 25,.5 feet wide in transport.
Dual Hydraulic cylinders at each wing.
Heavy hinges for wing out. Expandable to 32.5 feet as is or 40 feet to 45 feet with extensions. Lift assist option can be ordered for 40 and 45 feet.
Deere ECU. TAPPS and TAPPKTS formulator.
Certified Rebuild to 2021 Standards.
$275,125.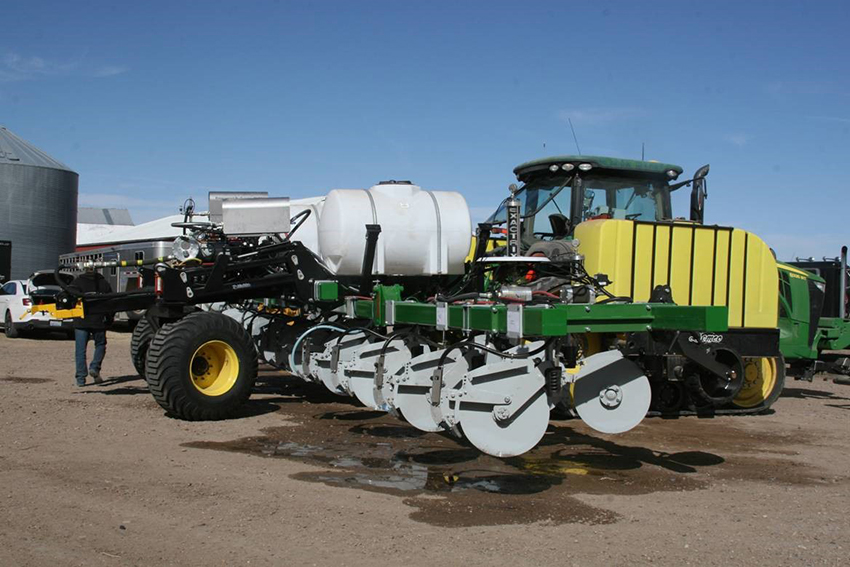 AA Toolbar, Three Section, 4530, Goodland KS.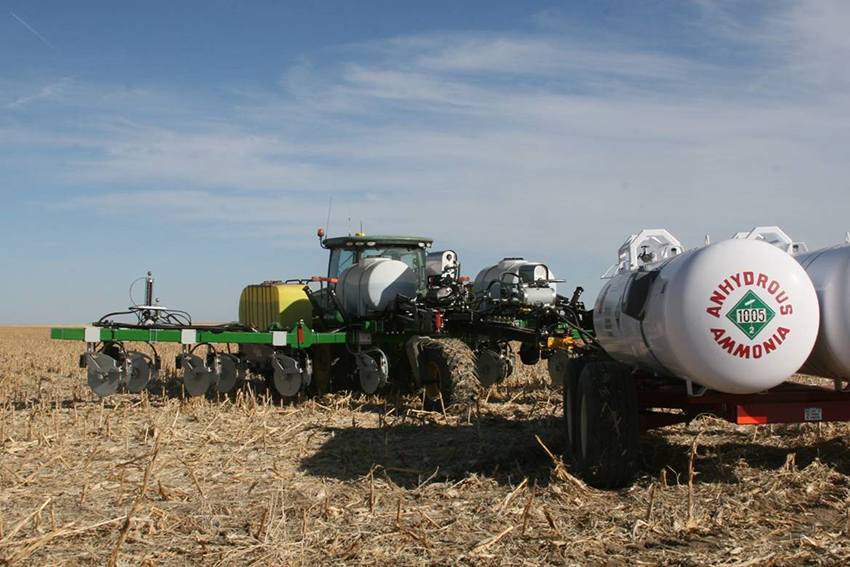 AA Toolbar, Three Section, 4530, Goodland, KS.
Banding Deep and Running Fast at .8 acres per minute and 2.5 hours per fill-up.
Exactrix® Global Systems LLC
www.exactrix.com
exactrix@exactrix.com
509 995 1879 cell, Pacific.
General office: 509-254 6854
4501 East Trent Ave.
Spokane, WA 99212