Record Yields, Reduced Costs, Red Alert for Corn Producers.
Why Exactrix TAPPS Is So Successful
The Three R's from Exactrix, Record Yields, Reduced Cost,
Red Alert, as the margin is too close for the best corn on corn producers.
Why is Exactrix so successful?
Watch Exactrix Mustang banding at 8 mph in heavy corn residue applying TAPPS. Shelton, Nebraska, Gangwish Seed Farm.
(Channel and others, formerly NC+), Click Here For Video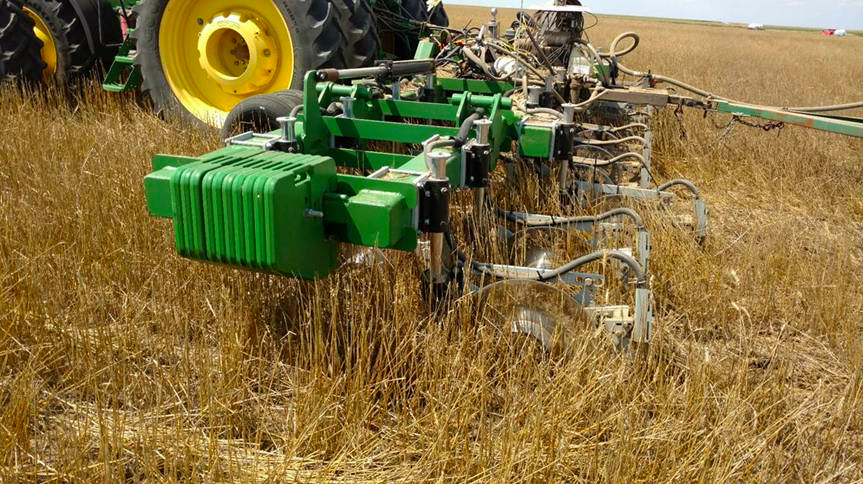 Quinter, Kansas, Winter Wheat Stripper Stubble gets the Exactrix Mustang TAPPS banded deep at 8 inch depth in August 2016 for spring 2017 Corn Production.

Stabilized TAPPS Nitrogen evens up the work load for top yields when combined with snow.
P-51 C Ultra Endurance, Banding Deep with Mustang P-51CUE in 26.5 inch diameter.
Why can Exactrix owners, producers and agronomists say? "Over any other approach or system, Exactrix delivers $60 to $150per acre more net income in irrigated Corn."

The highest volume of Exactrix equipment is in Kansas and Nebraska because the nitrogen is 166% more crop available and the phosphate is 200% more crop available.

TAPPS or Tri-Ammonium Phosphate Sulfate is an 8.5 pH crystal that provides yield punch at a reasonable cost with 1% uniformity of application.

The effectiveness of Phosphate is 200% greater when Exactrix TAPPS is reacted in liquid streaming flows with Anhydrous Ammonia.

Micronutrients are up to 10 times more effective when ammoniated in homogenous bands of Ammonium Poly Phosphate 10-34-0 and Thiosul® 12-0-0-26S

Exactrix irrigated producers in Nebraska and Kansas, Texas and Oklahoma, and the Dakotas expect $60 to $150 more net income per acre with Exactrix TAPPS.

West of the Missouri, there is more continuous Corn and or a Milo rotation (soybeans are reduced) which also drives higher utilization of Exactrix TAPPS using Rotational Band Loading and Making P more efficient with less N required.

Quite often the rotation can also be changed and single disc openers at high speed can be used.

Here is an Oct. 26, 2016 P and K report in Soybean and Corn Digest as reported by Pioneer.

TAPPKTS appears to be successful in sandy soils of SW Kansas. Thus, Some K as KTS is needed in the SW Kansas.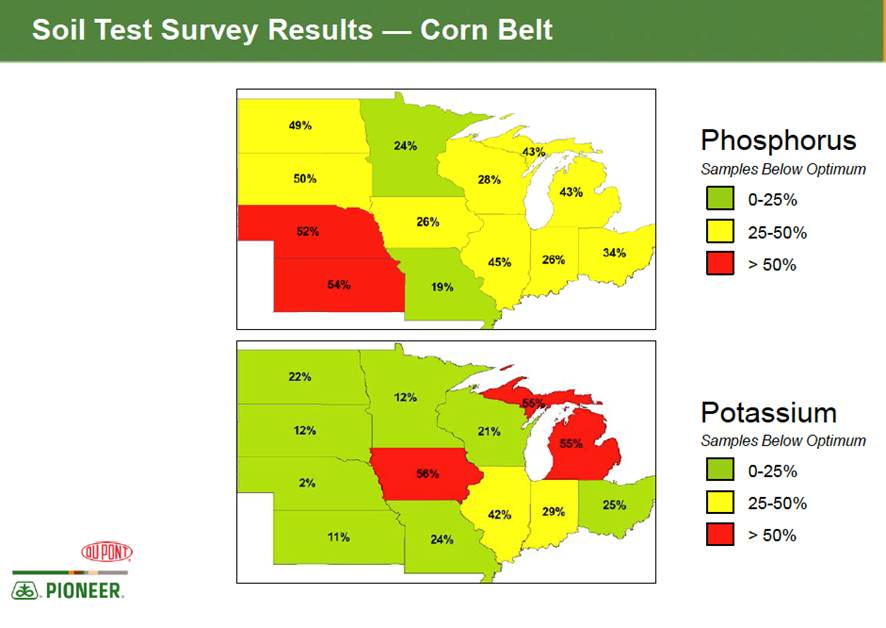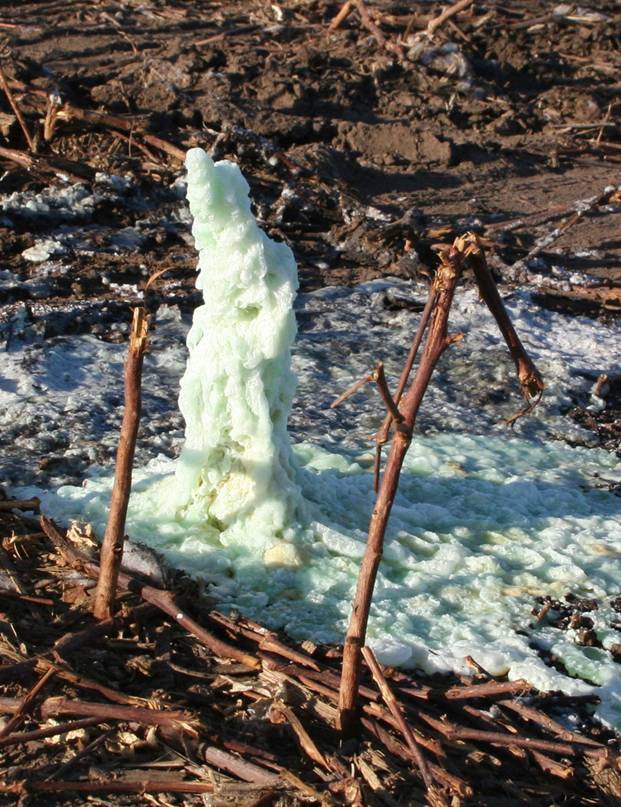 Big or Small when the margin is close the number 1 reason producers change to Exactrix is more net dollars. PG Farms Track Applicator at 61.25 feet. See Video

When the margin is close Exactrix is the answer.
Iowa, Illinois, Indiana, Minnesota producers.

If you are inthe soybean rotation and use tillage or use manure here is another approach at 140 lbs N per acre producing 278 bushels per acre in 2016 with Pioneer 1197. Rick Engelmeyer, Tillage system with manure. Click Here For Video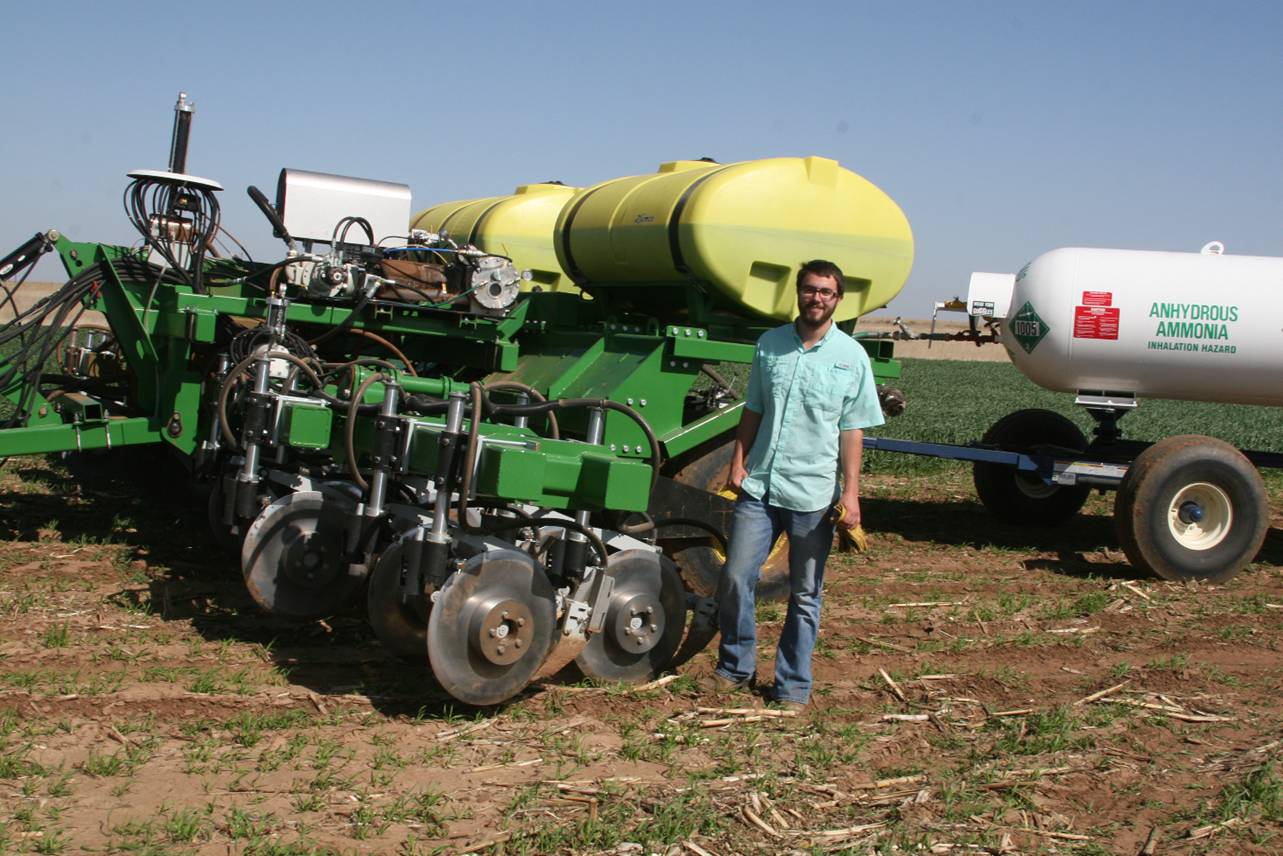 April 2017 at Dalhart, Texas on the XIT. Cody Cover starts a new Exactrix Mustang Banding TAPPS machine. Oats are March seeded for cover at the field lands.
Time for Training on Mustang Tool Bars operating at field speeds to 9 mph in No-tillage banding.

Saving millions of dollars over your farming career with Exactrix TAPPS and No-tillage production of commodity crops.
Click Here Or On Image To View Video

Watch the Mustangs run strong in heavy residue.
Click Here For Video
Click Here To See Mustang Video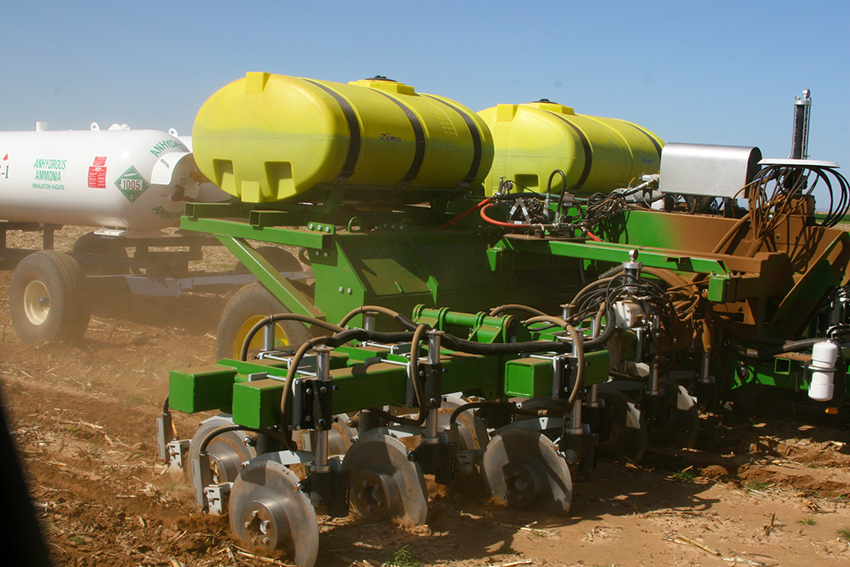 The last year for tillage was 2016 in sandy soils. Running Deep and Fast, Moving into No-tillage farming at Dalhart, Texas. 2018 will be the first No-tillage crop. Manure has been replaced.

Training Videos are available at www.exactrix.com/EOYT.htm

More news about Relay Intercropping at www.exactrix.com/RI.htm

Nitrogen Stabilization, Thio-Sul® is as good or better than N-Serve®. http://www.exactrix.com/Broadcast_03_11_16.htm

Mustard and Fumigation at WSU, U of I subject web page at www.exactrix.com/FM.htm

Terminate your Cover Crop Early. http://www.exactrix.com/Broadcast_03_11_16.htm

TAPPS and TAPPKTS at www.exactrix.com/TF.htm

For a good overview of banding deeper go to Center Pivot Corn Production

Need more historical reference of Exactrix Global Systems? Go to www.exactrix.com/EWAC.htm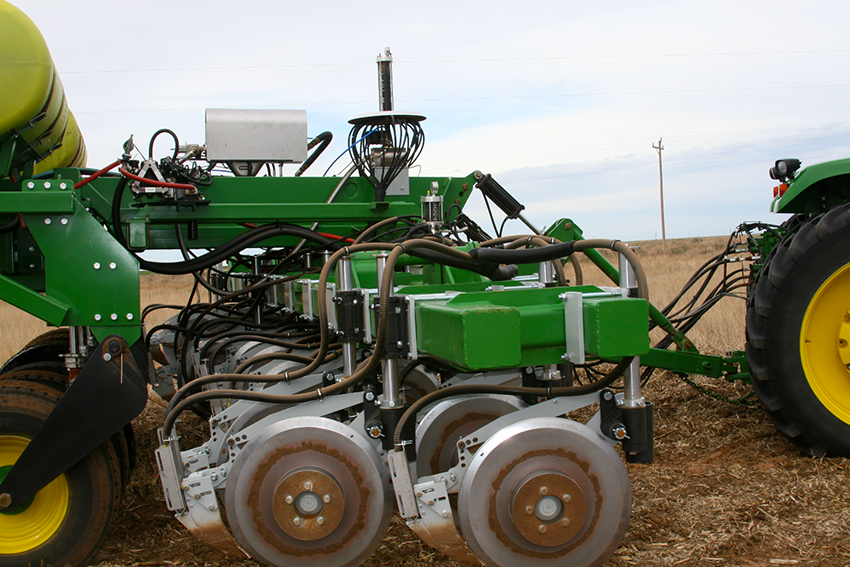 The first pass is polishing off the paint line of the Mustang blades of Dalhart, Texas.

Banding Deeper in No-till without tillage with Rotational Band Loading. www.exactrix.com/mustang.htm

Need more information about STEEP test plots and how Exactrix performs? Go to www.exactrix.com/mcclure.htm

See Video How TAPPS and TAPPKTS Changed a Kansas Farm. A KSU Ag Economist gives a good review.

Meeting your formulation needs. www.exactrix.com/TF.htm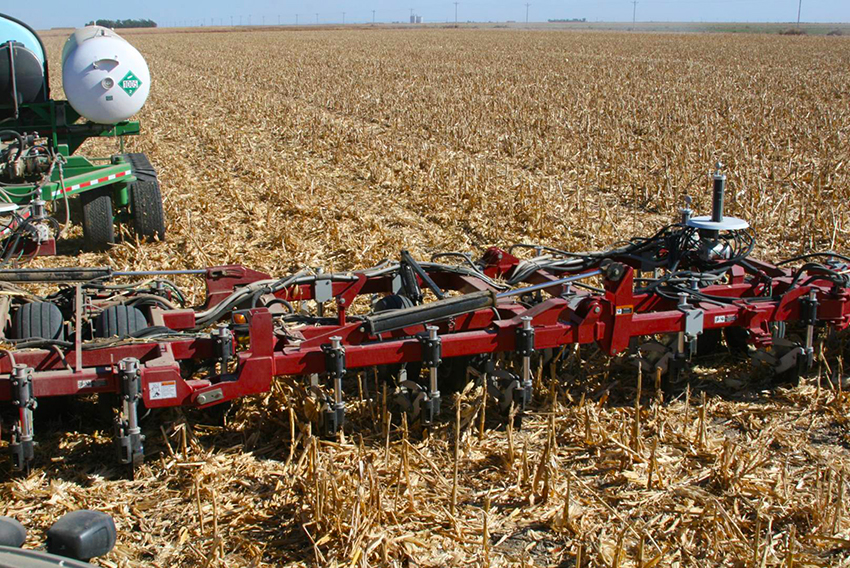 Fall Banding into twin row corn residue and SDI. The planter is 15 inch average rows. The field moves right back to corn.

Picking your metering systems. www.exactrix.com/EPM.htm

Need more information on advanced crop production? Go to www.exactrix.com/EWAC.htm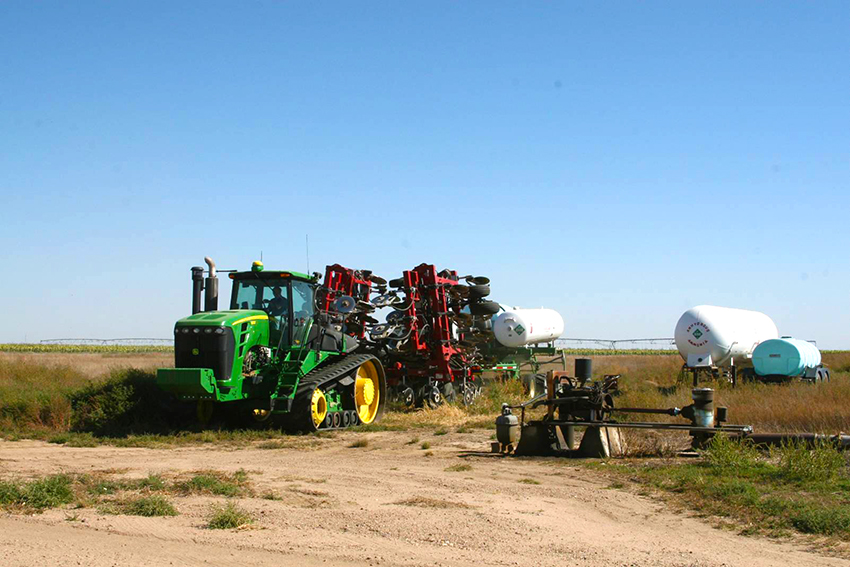 Fall banding at Garden City, KS.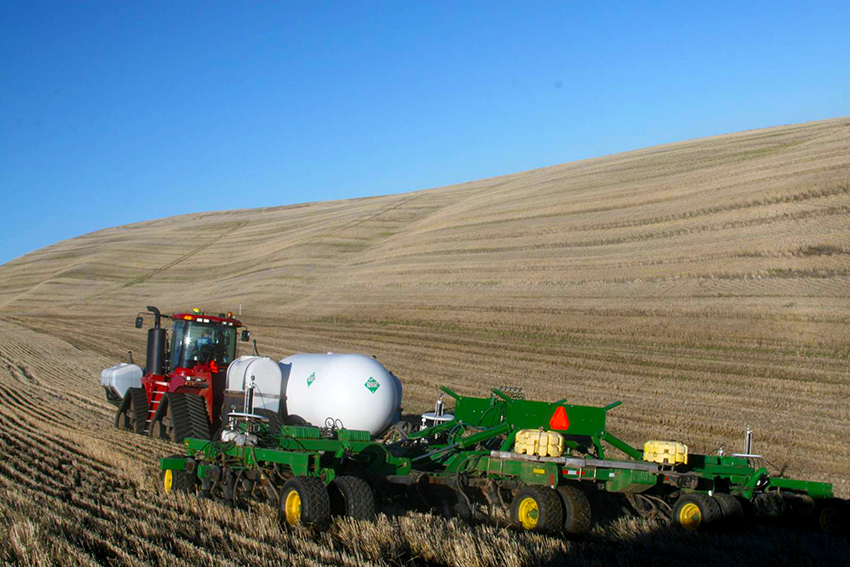 Nutrients hit the deck on steep slopes at Sunset, Washington, November 2016 TAPPS application with Deere 1890 set up for Fall Banding for 2017 Spring Wheat at St. John, Washington.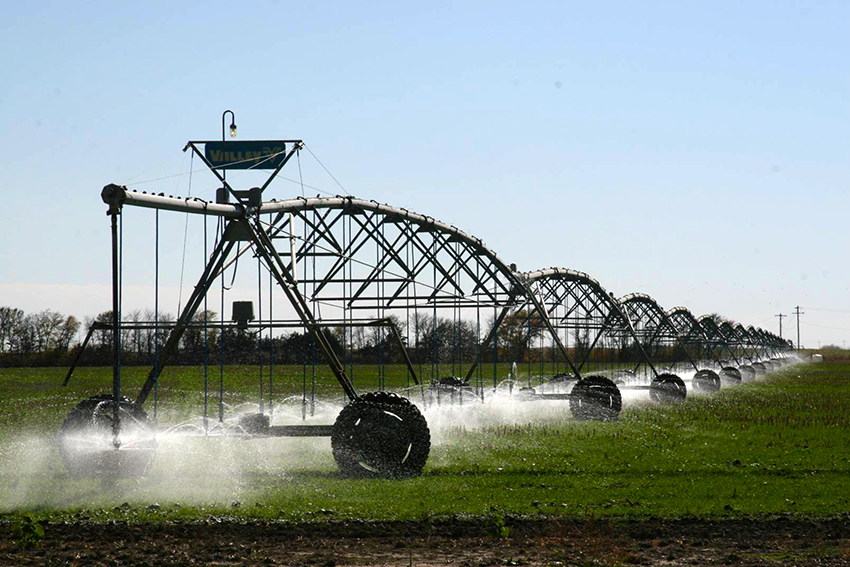 Irrigating a cover crop or raising winter wheat under irrigation never competes with irrigated Winter Canola.

Cover crops are secondary in benefit to the rotational advantage and the ultra cleanup power of Winter Canola with good cash flow.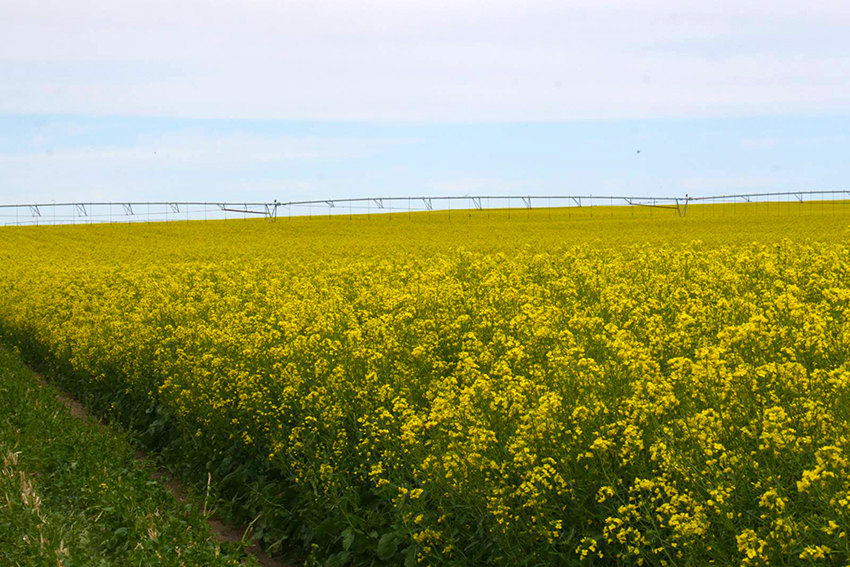 April 28, 17, Hugoton, Kansas, Hybrid Winter Canola, Rubisco, Hornet, Cover cropping has very little merit when producers can raise a profitable Winter Canola crop that provides 10% and greater yield punch to the following crop.

Extending the rotation up to 3 to 4 years adds soil health and lowers input costs when winter crops can be produced. Cover cropping is not required.

Irrigated and Dryland Great Plains producers have a solution to low commodity prices using Mustang Openers and Planters to raise Winter Canola.