Cone bottom, dual tanks at 2,500 gallons.
Trailer runs between rows.
24x 20, 1710 Deere, Insecticide port.
Exactrix Dual tubes, adjustable and quick removal for inspection and adjustment, works well according to Joel, much better than other approaches.

20 to 65 gallons per acre on 20 inch.
Seed rate 60,000 winter canola, or about 4 to 5 inches apart up to 10 inches apart.
Testing on 6 pivots and corners, Soybeans at 30 gpa.
Sunflowers are next.
Biologicals can be flooded on in a non-toxic band.

Fertilizers.
K-mag
Ferrilene
Green Acid.

Testing of Mycorrhizae
Can be mixed with the water.

Joel McClure at Hugoton, KS. June 7, 17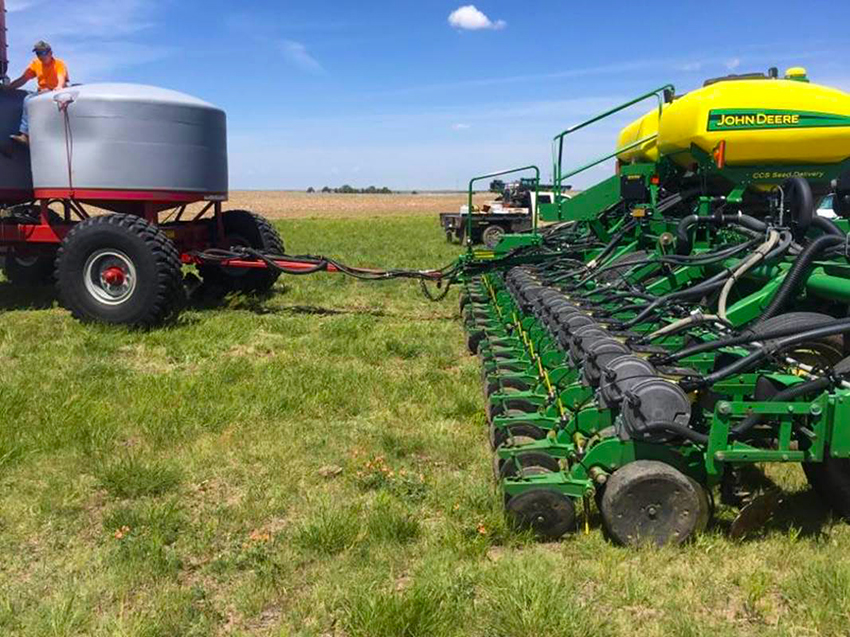 JD Skiles Trailer, about $25,000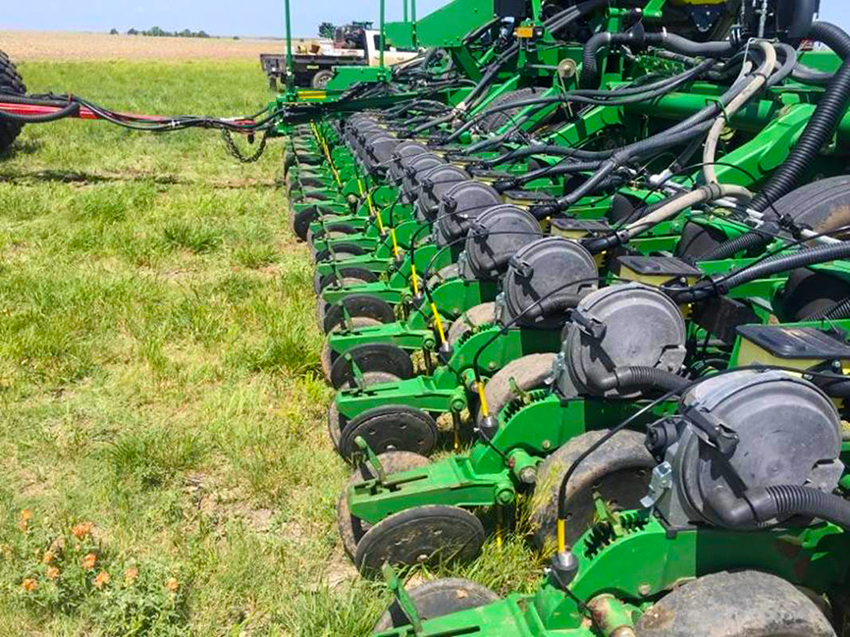 Quick removal for inspection and quick settings. Hillside orientation maybe different than shown.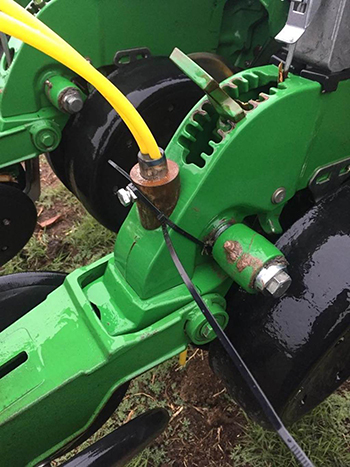 Dual tubes required in flows above 30 gallon per acre, and in hillside.