The Story about Anhydrous Ammonia you did not know......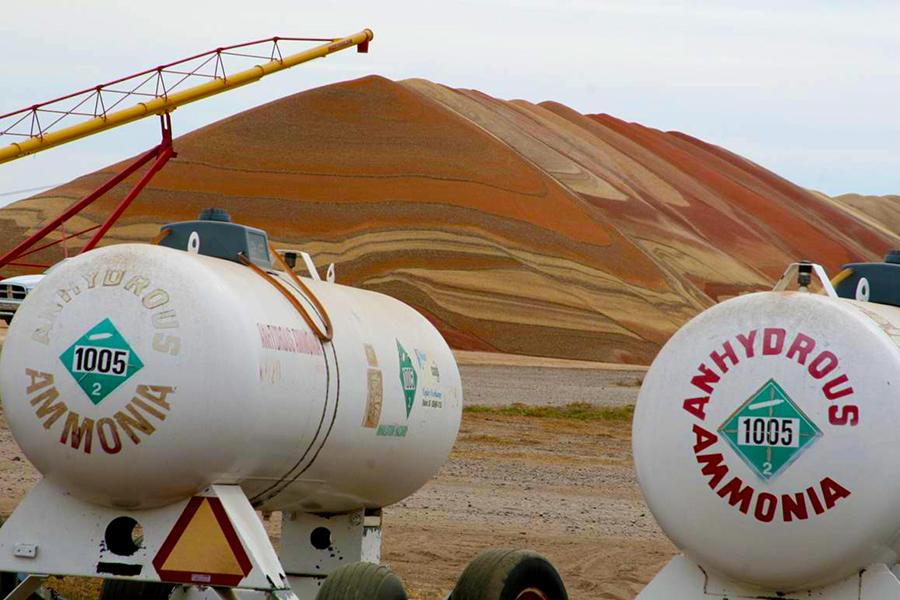 Next Exactrix Roundtable Meeting. Hugoton Golf Course, Aug. 16, 2017, 8:30 to 1:00, SRS Demonstration.
Data from Scientists.
Next Big Show - Husker Harvest Days. Grand Island Sept 12 Tuesday, September 13 Wednesday, September 14 Thursday.
You must confirm. Lunch is served.
Sign for both. Call Exactrix To Confirm at Hugoton, 509 535 9925.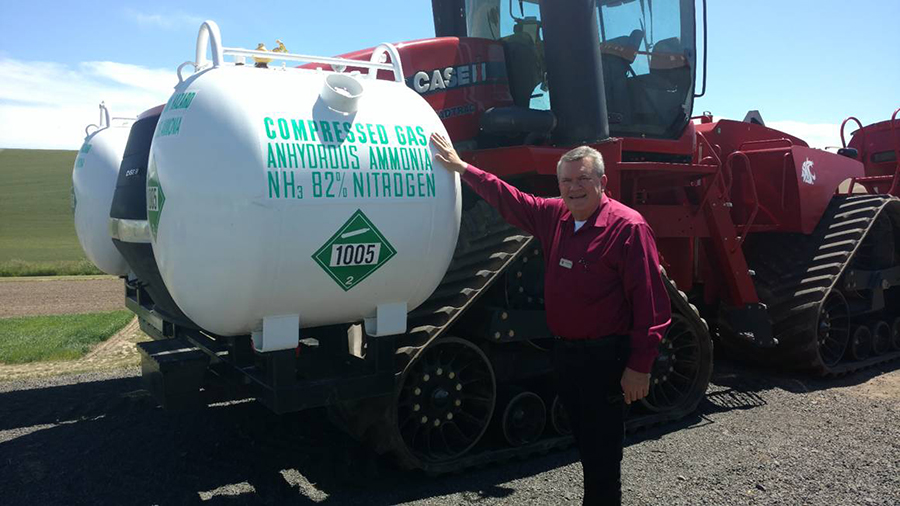 How big is ammonia?….
Guy J Swanson says, "The Big N maintains the lion's share of the market. NH3 directly applied is the top of the mark. Anhydrous Ammonia is primary nitrogen. It is the highest quality Nitrogen source, and the most competitive form of Nitrogen directly applied. "
Large or small US and Canadian producers can participate in the greatest technological achievement in the last 200 years.
The material is highly responsible for higher land values and can typically move $60 to $150 more net income per acre to the bottom line.
Large commodity crop producers can increase their net margin by millions of dollars each year with Exactrix NH3 directly applied and highly crop available with 1% CV of application.
Most US and Canadian producers have it and they don't (second and third world countries lack the investment required to directly apply). Thus world-wide export of commodities is possible due to low cost NH3.
Thank you Wall Street investors and for the strong endorsement of the USDA, the Shell Chemical Company, the Tennessee Valley Authority, National Fertilizer Development Center, and the Bank for Cooperatives.
These agencies and firms developed infrastructure and support system for NH3 to be directly applied to agricultural crops.
In North America commodity crop producers can directly apply NH3 to the land….directly applied to the land with highest possible accuracy and done safely.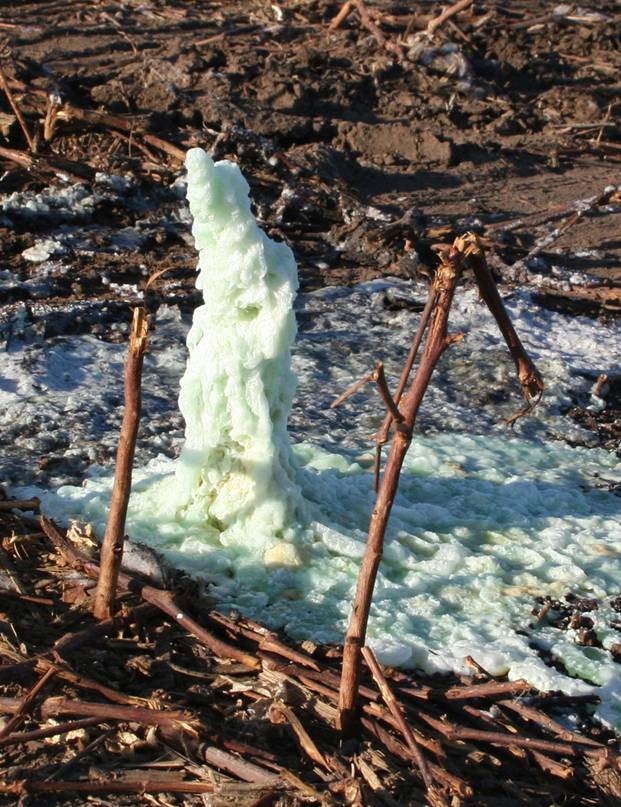 And today with support from Exactrix Global Systems providing even further advancement of NH3 utilization with Exactrix Processors applying TAPPS at 1% CV is nominal.
Time Proven Fact….Exactrix TAPPS NH3 application is 166% more crop available than any other approach of applying all types of nitrogen.
The bottom line of the commodity crop producer can be improved an additional 12% with Exactrix Technology.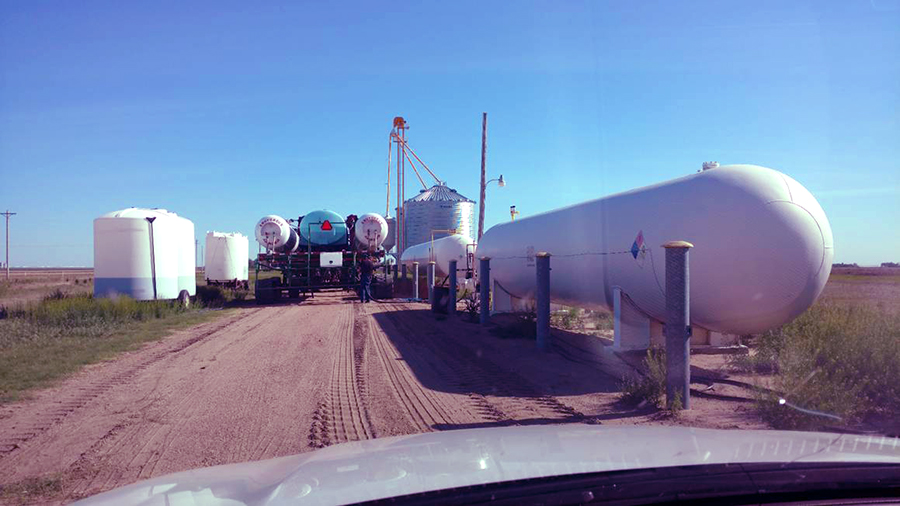 How does on farm storage and filling work? Triple G Partners, Deerfield, KS loading their 61 foot Mustang TAPPS applicator utilized on large Kansas farm.
NH3 is guaranteed analysis (82.4% N) and stores well for long periods of time.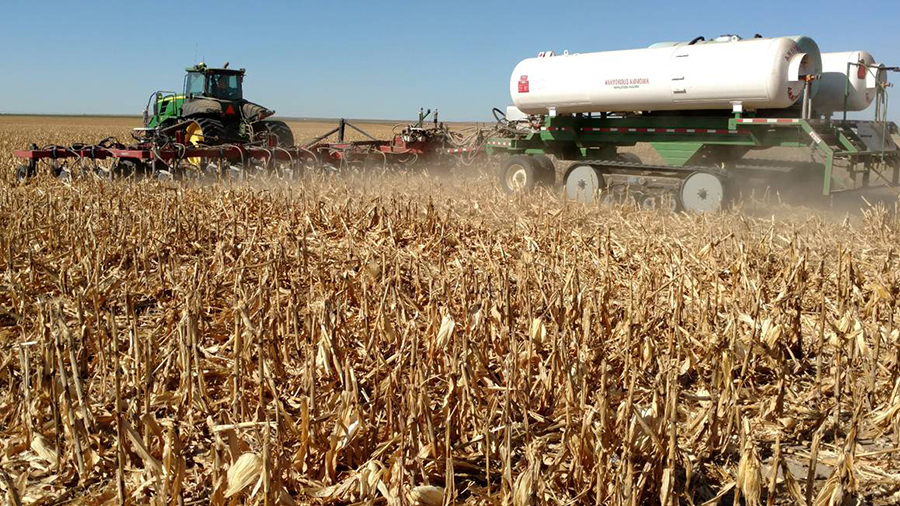 If the nitrogen comes from the atmosphere where does the hydrogen come from to build NH3?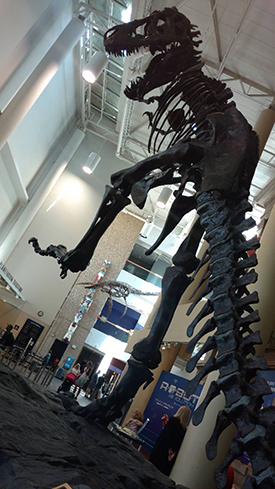 T-Rex's era supplies the hydrogen. Deep in the earth's mantle from 60 million years ago when the planet was warmer. http://www.kgs.ku.edu/Publications/GeoRecord/1998/vol4.3/Page1.html
How about the carbon footprint of anhydrous ammonia?
NH3 has the lowest carbon footprint of all nitrogen fertilizers used in agriculture. University of Nebraska, Lincoln, F. John Hay, Associate Extension Educator, Biological Systems Engineering.
How does NH3 transport?
The 80,000 psi, pressure vessel steel in the tank cars and the 2 cycle locomotive engines were built just after World War 2.
The Cimarron Railroad is an operating short line railroad. It runs from Boise City, OK to Dodge City , KS.
The high pressure 265 psi compressed gas cars and the locomotives are a result of a powerful nation with a rock solid economy and no windmills.
A legacy moment at Sublette, KS as the Cimarron Railroad races for more low cost NH3. It is not a good sign when the railroads can not make the grade regarding insurance and reliability and have to run at 15 mph.
Currently this a period of time in the USA with wavering world power brought on by the EPA promoting windmills and delaying lower cost power sources.
The steel to build a railroad does not come from a windmill.
It is time to put capital in the right places. Nothing can exceed this technical development of low cost NH3.
The base root of the US economy and the world economy is manufactured NH3.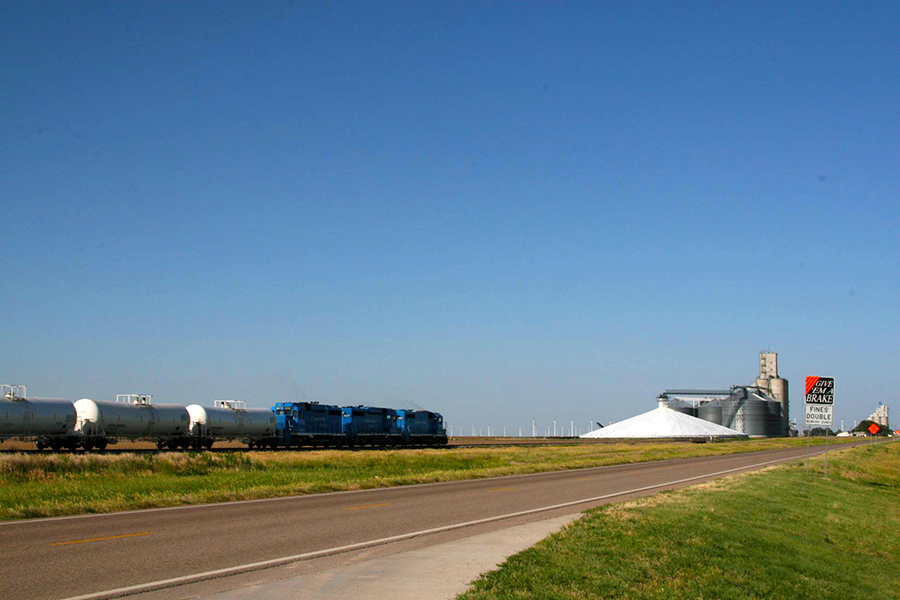 Koch Nitrogen at Dodge City, KS purchased an old Farmland plant from the 60's. The source of syngas for this noncurrent plant is the Hugoton Gas Field often promoted by T Boone Pickens.
The Hugoton Gas Field was the greatest Gas Field in North America in the 60's and 70's. Mesa Limited Partners (Pickens) valued the field as their number 1 asset in the 80's.
Dodge City's NH3 Farmland Koch plant is located about 42 miles east from the marginal edge of the Hugoton Gas Field.
Today the Hugoton Gas Field is the 2nd largest in the world and the largest gas field in North America.
Kansas feedlots are located close by with 2.5 million cattle on a ration of corn and distillers grain from the ethanol plants.
The eight meat packing plants (5,000 killed per day on average per plant) on the Hugoton field are using NH3 to refrigerate the fresh pack meat and also dry ice is coming from this plant.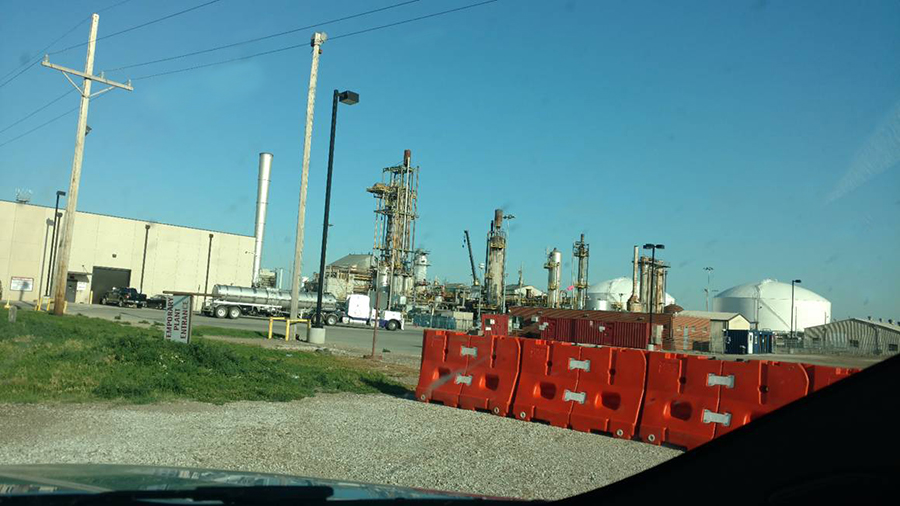 How is ammonia priced?
Kansas, Colorado, Texas and Oklahoma Coops like their just-in- time transport delivery from Accord of Weatherford, OK.
Railroads keep losing ground…because over the road DOT transports can make quick delivery.
Transports also allow the ammonia price to be manipulated to much higher prices for the manufacturer.
The dealers cannot change their margin..the manufacturer changes their margin by holding back supply since they know the storage situation.
Is fear a marketing technique?
The manufacturer can shut down the ammonia plant and drive the price…and then DOT Transports are called to make delivery in the nick of time.
This is a pretty tricky operating line from neo-oligarch NH3 manufacturer and not really a competitive game since there is no or very little competition in their marketing region.
Railroad delivery requires advance planning or more storage on site.
Railroads provide a more competitive ammonia price. Pipelines help improve supply to major delivery points.
The Coops and farmers need to have more storage of NH3 to develop a no-nonsense approach to making money on more equitable terms.
Railroads have some major advantages for the NH3 market if they could become more reliable.
Shortline Railroads need reinvestment to help producers become more competitive.
The Ammonia Industry needs more investment in storage to even up the supply and drive the demand curve in favor of the producer.
Railroad delivery will return with SCR injection into the flue stack. A great program for coal fired energy plants.
Note: Ammonia pricing is included at the last paragraph typically 18 cents to 21 cents per lb. N. Nov. 16.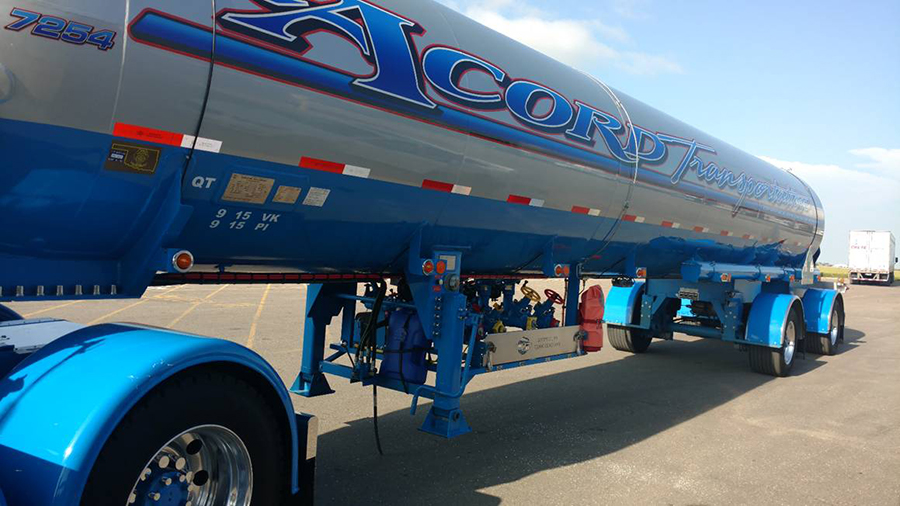 Wow!!, and the proud driver was willing to talk about his great rig.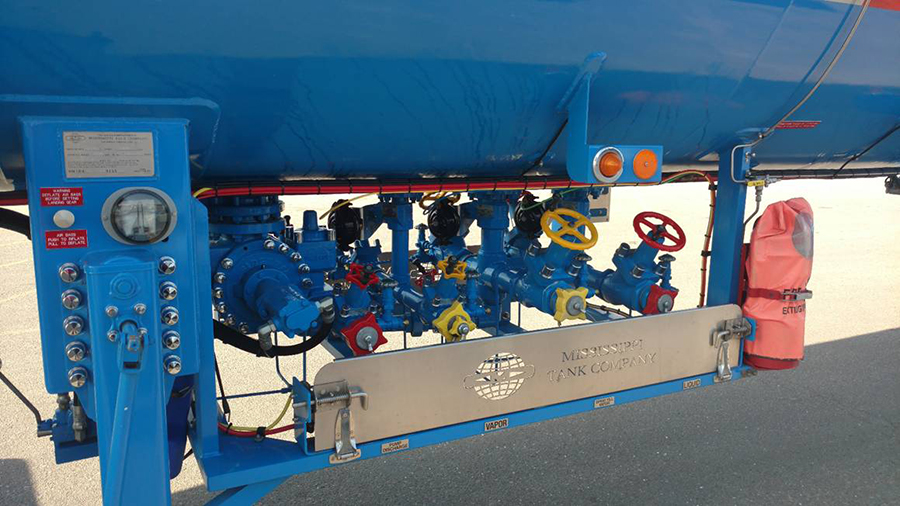 One of the best delivery trucks on the road.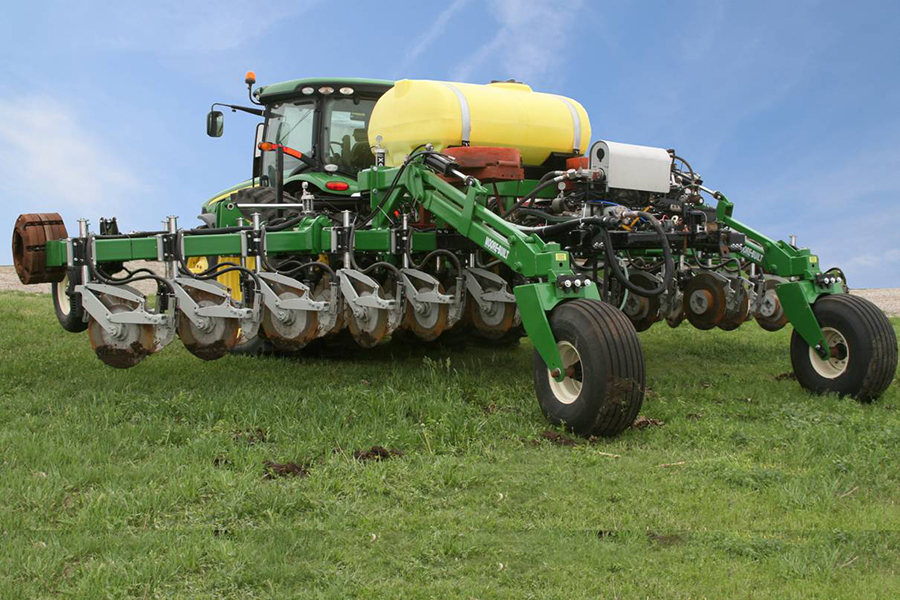 High Speed, No-tillage, deep banding to 8 inch depths using Mustang P-51C and P-51CUE openers.
Operating at grounds speeds to 12 mph with Exactrix TAPPS formulators covering a flow range of 20x.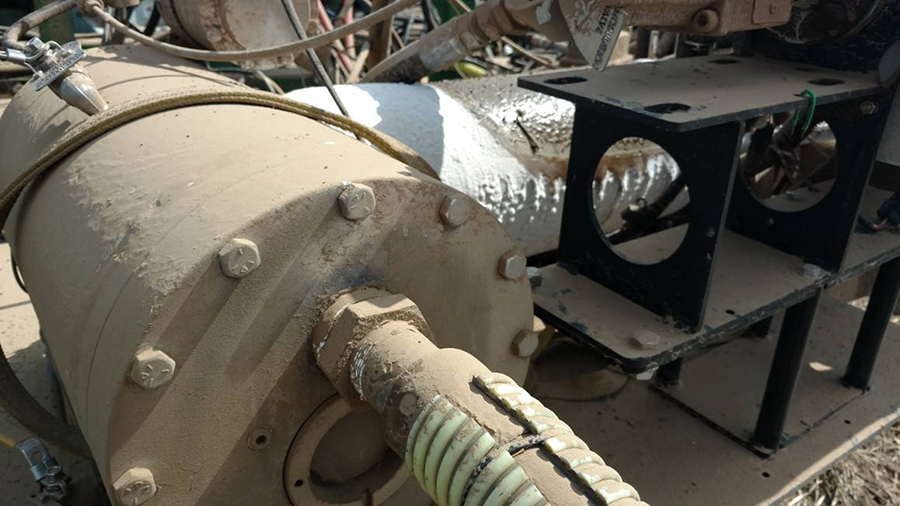 Exactrix 2KC, Series 3 Laminator delivering liquid NH3 to the high pressure injection system.
Sliding vane pumps are used to raise pressure to 300 psi.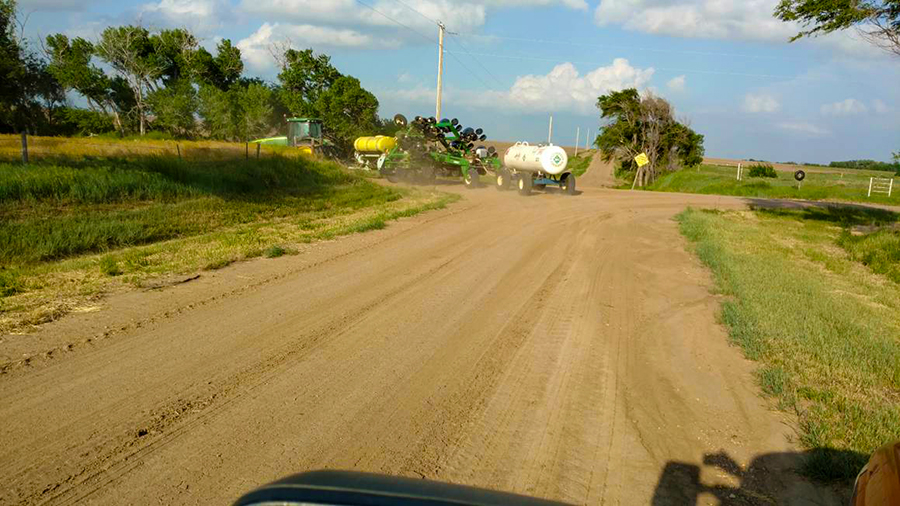 Applying ammonia in sight of the Dodge City, KS, Koch Nitrogen plant. Kevin and Denton Durler custom apply for others and apply their own No-tillage acres.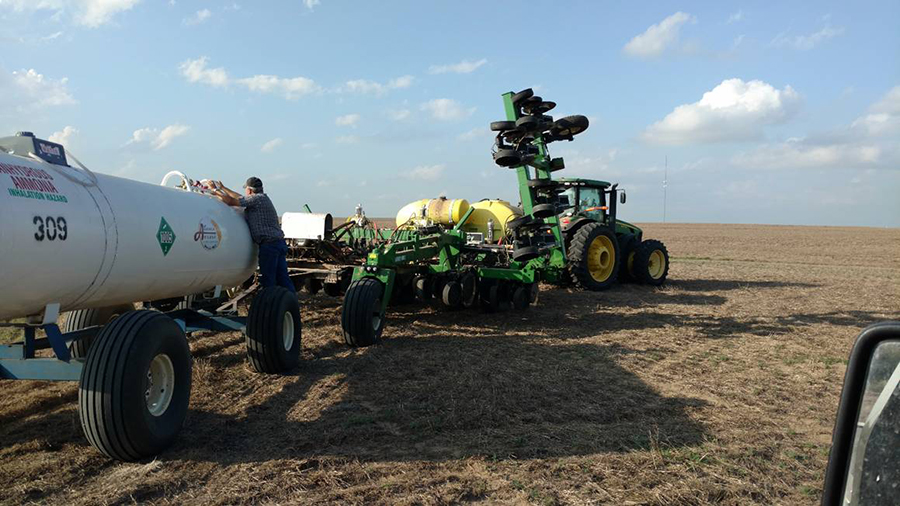 No-tillage 4 to 5 inch deep banding saves water and nutrients at Dodge City, KS. Kevin Durler, 8 year Exactrix owner applies TAPPS on 7,000 acres per year and has had very good yields at low cost.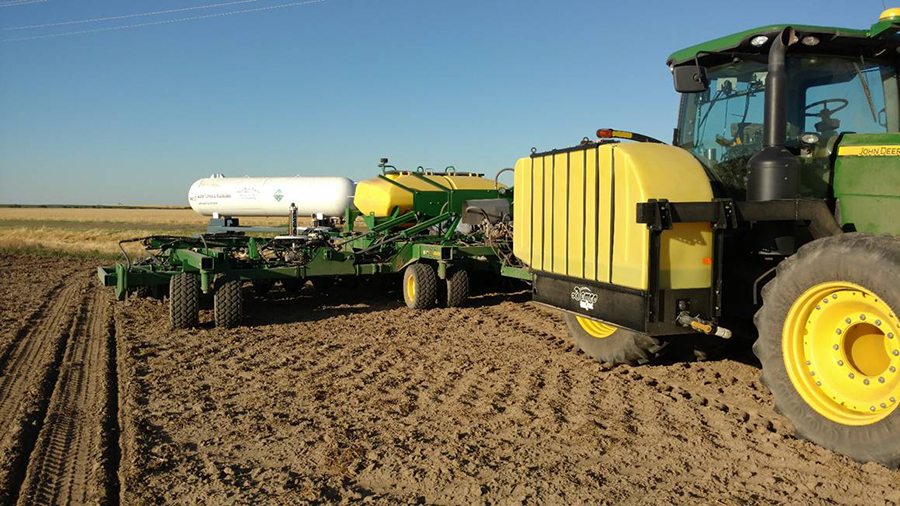 Joel McClure, Hugoton seeding in tillage Milo with Exactrix TAPPS applicator and a 1990 drill from John Deere. Exactrix Wing Injection at 2.5 inch depth allows for good yields at reduced cost using low cost NH3.
Wing Injection is a powerful tool for producing fewer passes and ideal root pattern geometry for growing crops. Joel has evolved his production system with Exactrix over a 12 year period.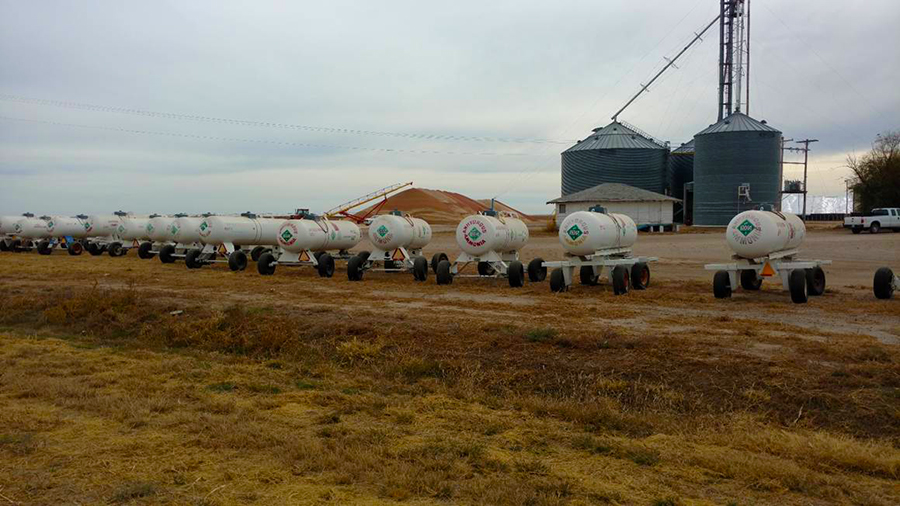 Milo or sorghum is vermiculated at an Elkhart Coop, in SW Kansas. NH3 helped make Kansas the number 1 state in the nation in Milo production.
About 45% of the production in the US is in Kansas.
About 20 miles from this vermiculated pile of Milo is Dr. Walter McClure's family farm of Hugoton, KS.
Dr. McClure was part the initial breeding team to develop Milo at Oklahoma State in the 60's.
Local talent made the difference for cattle on feed and ethanol production. A good crop for Kansas, Oklahoma and Texas.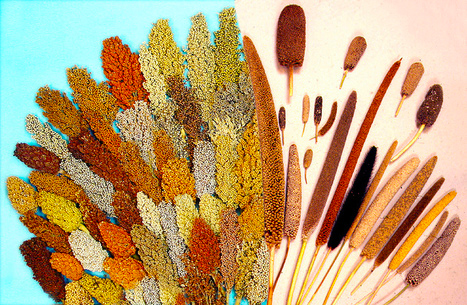 Chromatin has unique sorghum genetics and has signed on with Dow Agro Sciences for world-wide marketing.
Daphne Preuss, CEO of Chromatin "The materials licensed from Dow Agro Sciences add critically important genetic diversity and allow Chromatin to bring higher yielding crops to our international customers."
Ammonia prices
In 3Q16, the median price of ammonia, fell by an average of 35%.
Of these producers, PotashCorp (POT) saw its ammonia price fall the most by 42% to $278 per short ton,
followed by CF Industries (CF), which saw it fall by 36% to $287 per short ton.
Terra Nitrogen's (TNH) ammonia price also fell 35% to $297 per short ton YoY (year-over-year).
Agrium's (AGU) average ammonia price fell by 28% to $345 per short ton,
At $300 per short ton. The Anhydrous Ammonia N is priced at 18.3 cents per lb of N.
Most producers are budgeting 18 cents to 21 cents per lb. of N for high quality nitrogen as NH3.
A shift to more soybeans in the US market should stabilize N prices. GJS
As reported. http://marketrealist.com/2016/11/comp-nitrogen-fertilizer-prices-3q16-offsets-shipment-growth/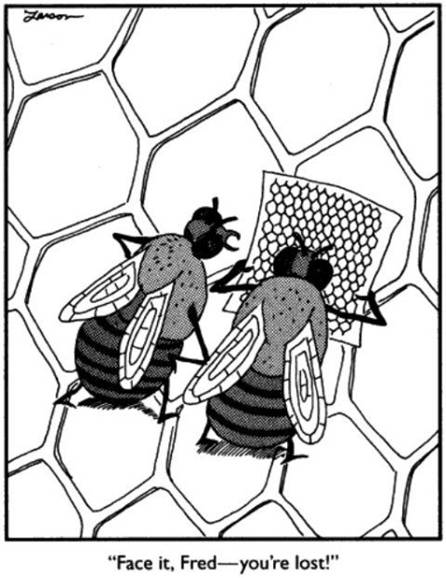 ---
Time for Training on Mustang Tool Bars operating at field speeds to 9 mph in No-tillage banding.

Saving millions of dollars over your farming career with Exactrix TAPPS and No-tillage production of commodity crops.
Click On Image To View Video
Watch the Mustangs run strong in heavy residue.
https://www.youtube.com/watch?v=QuCAeCfBUnQ&fmt=37
http://www.exactrix.com/mustang.htm
---