Return To Main Page
See all our previous broadcasts

Green Ammonia Storage is key to growth...Young farmers move ahead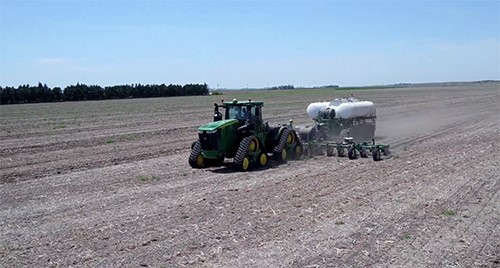 Click Here for Field Operation.
At Shelton, Nebraska, Binary Banding moves the high bar up a notch as seed corn puts special demands on nutrient efficiency. With TAPPKTS there is environmental containment of the mobile nutrients. Stabilized TAPPKTS works well.
7. What is the next chapter at Exactrix? Is it Binary Banding or Indexed Banding for V-3 corn? It is true that guidance and bigger machines allow a technical advance especially for niche and week rooted seed corn. http://www.exactrix.com/Broadcast_06_24_2019.html
Grand Island or

Shelton, Nebraska, Gangwish Seed Farm.

Amarillo or

Groom, Texas, Friemel Bros

Marshall,Missouri, Weber Seed Company at the Missouri River.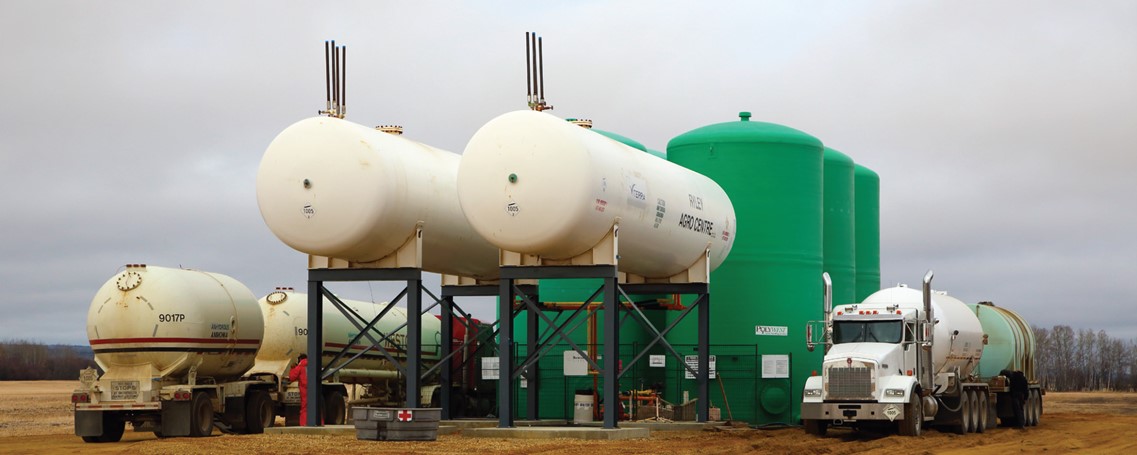 Manning, Alberta, Ken Dechant at the Peace River.
The further north you go in North America the more you will find NH3. The Big N moves around North America at lowest cost. NH3 has the lowest GHG emission of all fertilizer types and allows for production using wind and water power. A totally renewable product is advancing. NH3 keeps producers in the tractor seat with guaranteed analysis 82% N and 82.4% N Exactrix® Mass Flow.
The Growing Crop prefers NH4 over all other Nitrogen fertilizer types.

Anhydrous Ammonia is the biggest technical development in last 200 years (NPR reports). The NH4 molecule is keeping 2/3 of earth's population alive and well.

About 144 million Metric Tons are manufactured annually.

The US grew the most in NH3 manufacturer in 2018 with 8% growth at 12,500 metric tons. This is a big change in the last 15 years.

China rules the world with coal fired ammonia at 44 million metric tons. An environmental failure with about 80% of the plants using coal with no SCR.

Morocco leads in Phosphate and Canada leads in Potassium .

The King of Sulfur is Tessenderlo Kerly, US manufacturer of Thio-sulfates.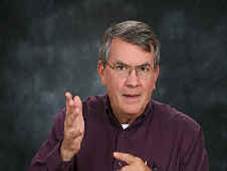 Your Great Plains Reporter.
Guy Swanson
Exactrix® Global Systems LLC
www.exactrix.com
exactrix@exactrix.com
509 995 1879 cell, Pacific.
General office: 509-254 6854
4501 East Trent Ave.
Spokane, WA 99212