Exactrix TAPPS Working Well at Shelton, NE.
The Harvest Scene with Paul and Debbie Gangwish.
Top Yielding Dekalb, 120 day corn at 35,000 and very tall,
ranging around 280 to 290 bushels per acre.
Exactrix TAPPS working well in seed corn and commercial corn.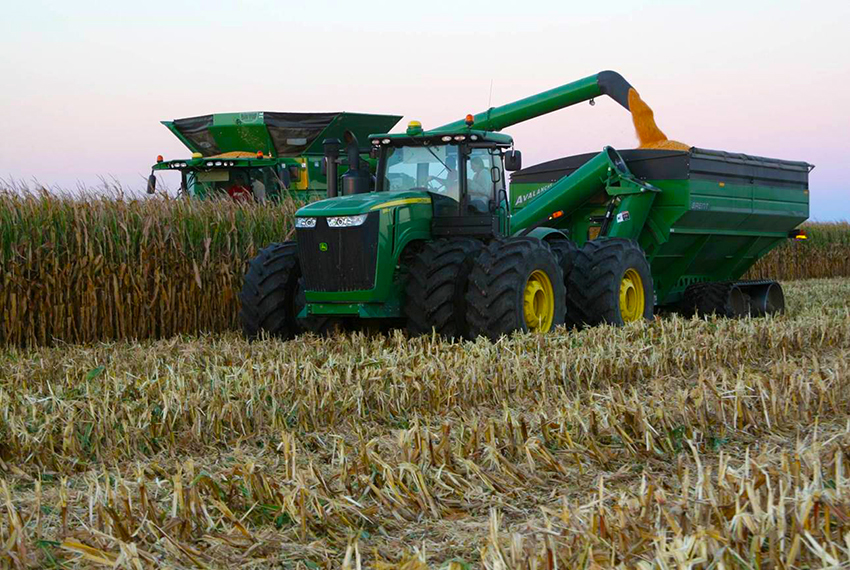 1
Saturday Night….at Shelton, NE, with Debbie and Paul Gangwish.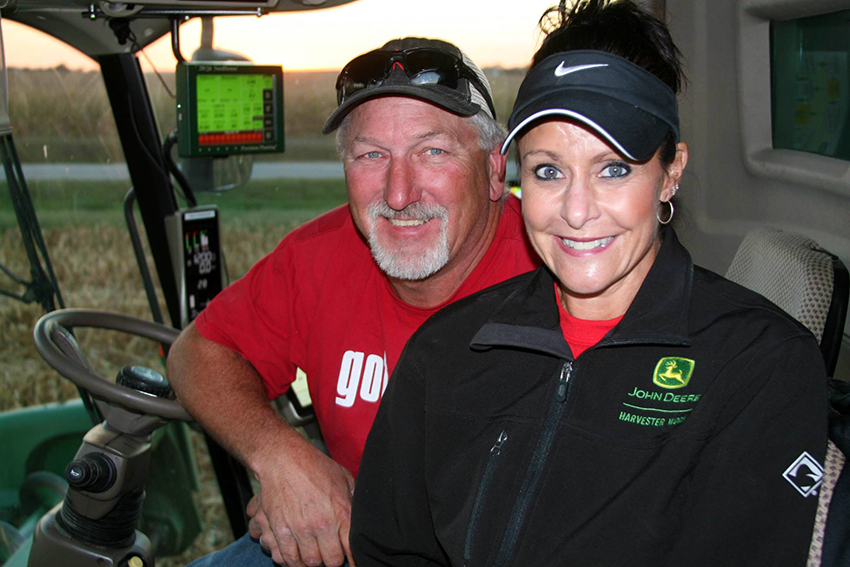 2
The leaders of Hybrid Corn Production in the United States are from Nebraska. Debbie and Paul Gangwish.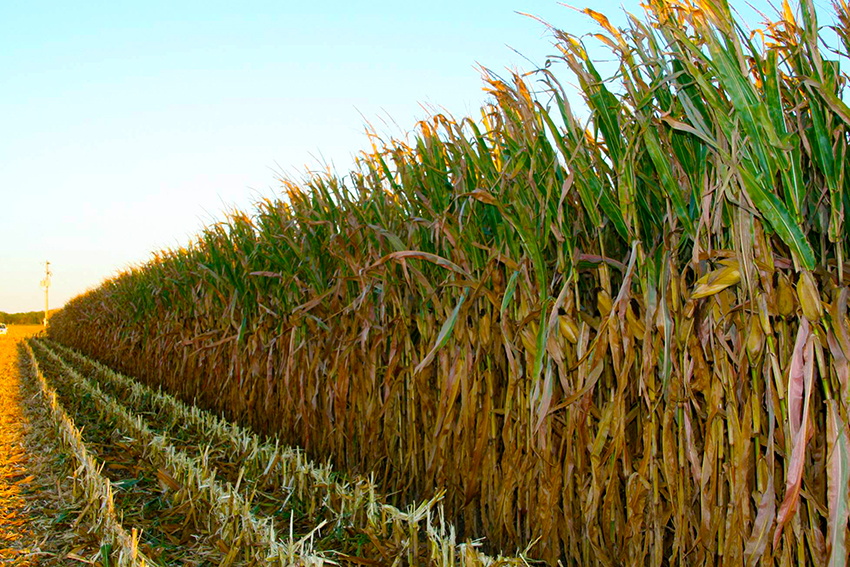 3
Tall and high yields from 7027RIBVT2 DeKalb and Exactrix TAPPS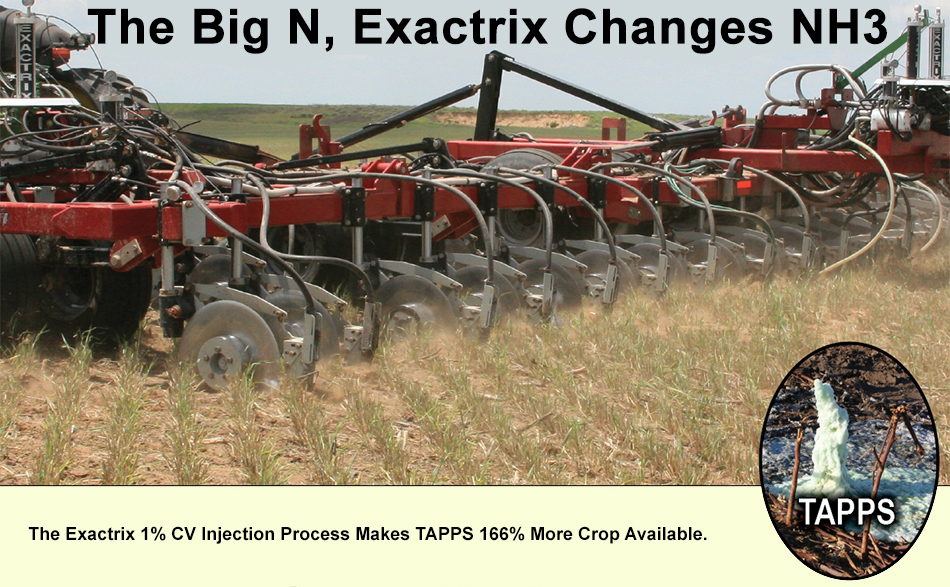 4
www.exactrix.com/mustang.htm The payback is Mustang Fast!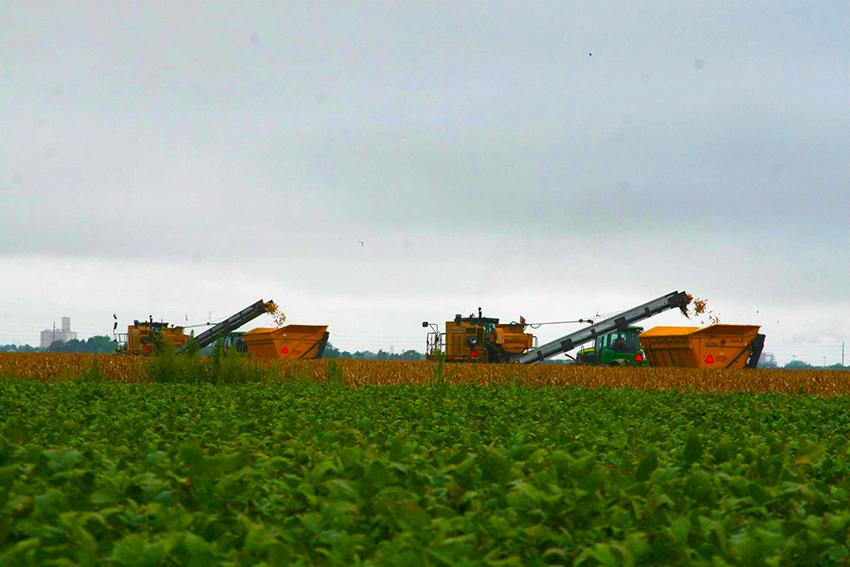 5
Seed Corn Harvest for DeKaib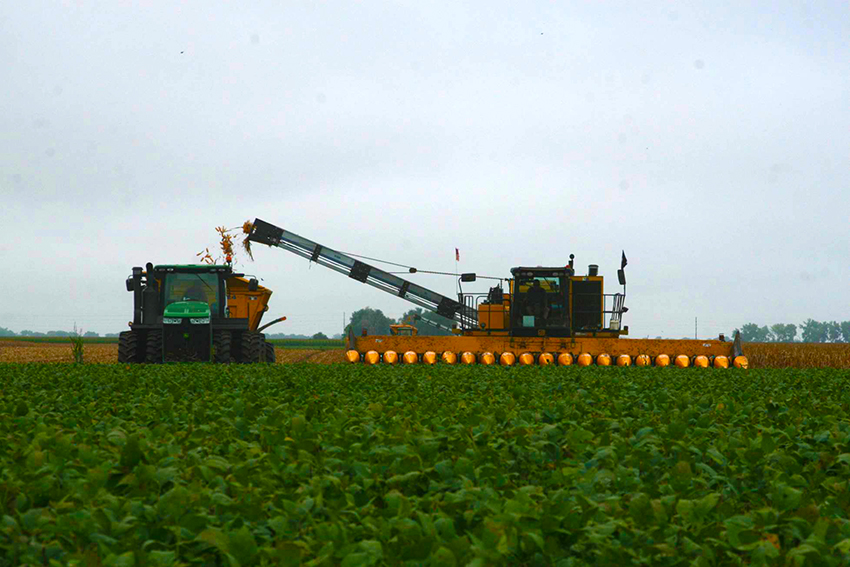 6
The end of 20 inch rows and back to 30 inch rows.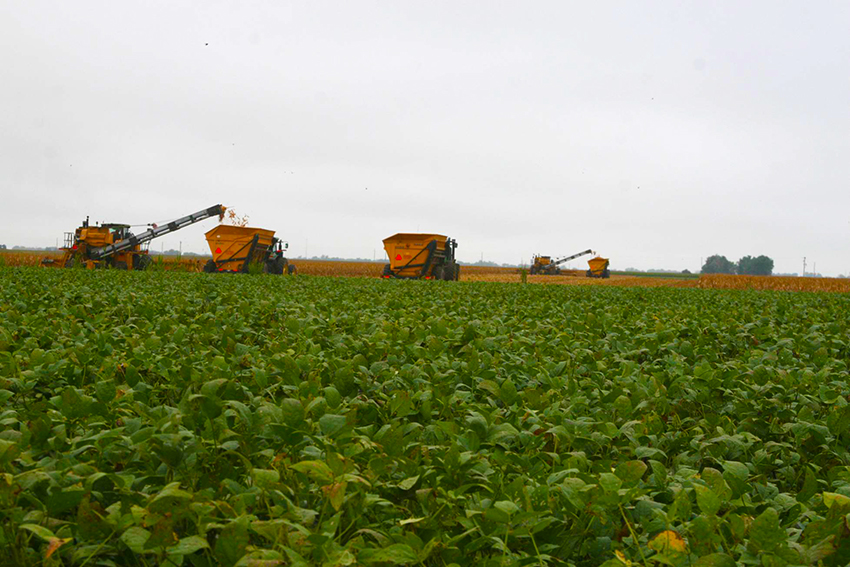 7
Carefully handling at optimum 37% moisture.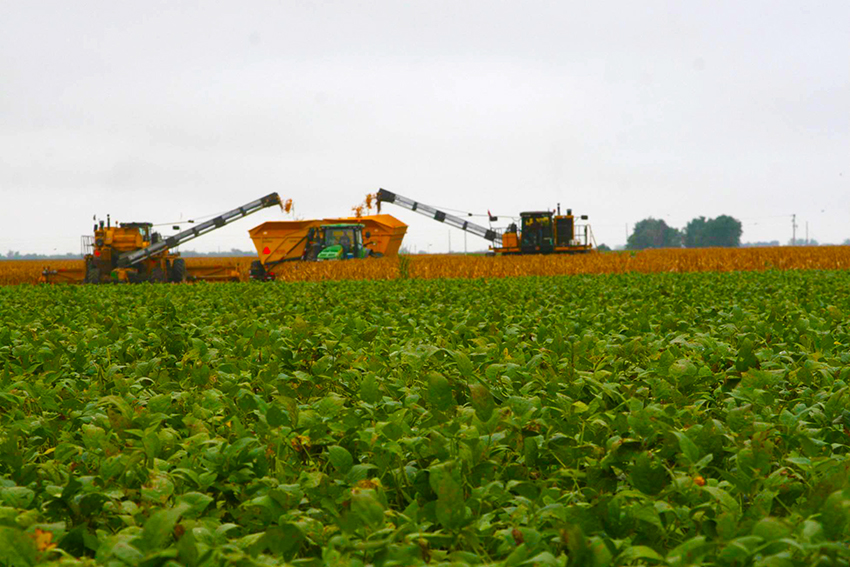 8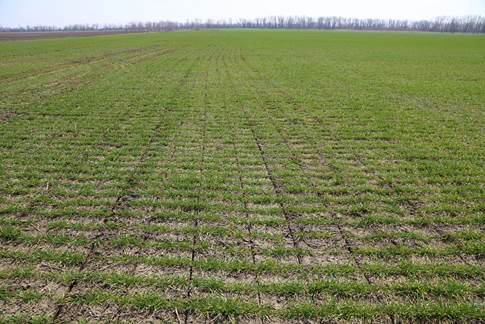 9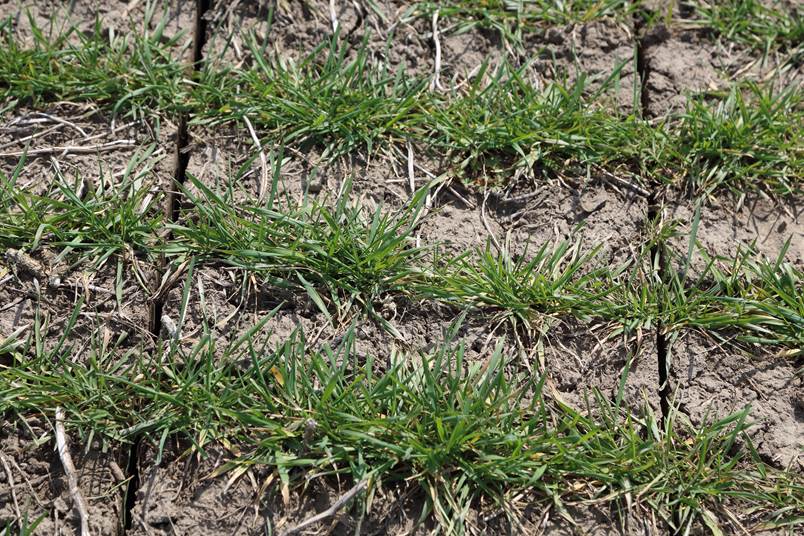 10
To: Jay McClure,
Subject: FFA project in coordination with his parents Joel and Dr. Karen McClure, and Ag Economist, Ben McClure of Kramer Seed Company, supplier of Certified Winter Wheat Seed.
Hugoton, of Southwestern Kansas.
Winter Wheat Grower and 10 other crops irrigated and dryland.
Jay,
You have the beginnings of a great FFA project that might be published in a scientific journal in a couple years. I will work with some breeders and scientists at the USDA -ARS and see if we can't get a review as a junior scientist that works hard on the Great Plains to improve his families livelihood.
You are following in the footsteps of grandfather Dr. Walter McClure of Oklahoma State. As a plant breeder Dr. Walther McClure helped pioneer Milo production in the 60's.
You will note I remember your granddads work when I was a student at the University of Idaho in the 60's. My professors Dr. Boe and Dr. Fenwick told me about Milo in senior level classes. These great Idaho professors were working on diseases of Idaho crops and growth regulators of Idaho crops.
It is funny Jay how you have taken on a project that we engineers and agronomists have all dreamed about for many years.
Guy Swanson
President
Exactrix Global Systems.
---
Utilizing your Mustang Tool Bar you can side dress your No-till winter wheat. You can side dress the best nutrient TAPPS. TAPPS is applied at a 1% CV in chemical crystal formulation.
When you side dress the wheat in November it will be big and well established. Ideal for low soil disturbance, swiveling single disc Mustangs operating a high speed with NH3, APP/ATS and Zinc.
Geometrically Speaking….You will want to operate the tool bar between 1 inch to 2 inches away from the 3 leaf to 10 leaf wheat row using your RTK guidance system, you can even run over a row…that is fine.
The Exactrix Mustang TAPPS bands should be deep in the soil profile at 7 to 8 inch depth.
Seminal and secondary winter wheat Root colonies will form that can handle drought stress by building deep root colonies that have more consistent moisture in May. Deeper is always better….and improved targeting by the WW roots. You may also want to consider a biological treatment of Mycorrhiza when side dressing with your four product delivery Mustang Tool Bar.
Do not apply TAPPS fertilizer or biological materials away from the 20 inch winter wheat rows or towards the middle or between….because the weeds will find the fertilizer over the winter and the winter wheat will lose advantage.
Avoid Mid Row banding. You will feed the weeds and starve the wheat if you band TAPPS in the middle of the 20 inch rows. Above all do not top dress the winter wheat with dry fertilizer, only side dress TAPPS.
It will be important to fertilize the winter wheat between October 20 to November 20. Why is that so?
Testing has indicated that fall TAPPS banding is superior in yield performance in winter wheat…. "Anhydrous Ammonia and Snow go together hand and glove. "
If it turns wet over the winter….you can tissue sample….and I doubt that it do any good to supply additional nutrients since the timing is perfect to the plant and the geometry is the best.
Since Mustang TAPPS nutrient bands are so close to the Wheat rows…you will have leveraged the crop and not as much fertilizer is required due to high efficiency.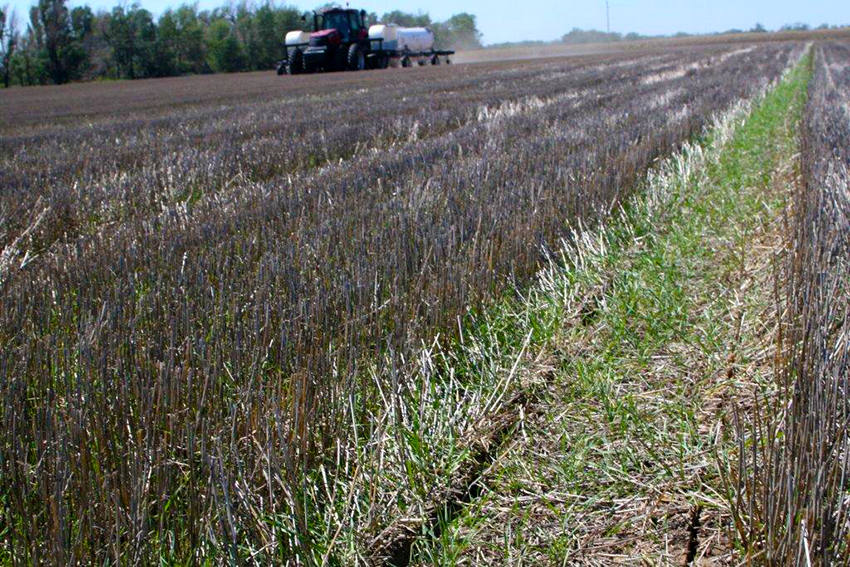 11
Mark Ricker at Lyons, KS fall bands TAPPS for back to back winter wheat.
The stacked rotation works well in Kansas conditions.

12
Keith at Weber Seed Company bands TAPPS in February along the Missouri river bank levees at Marshall, MO. A stimulating farm site is for sure a great dynamic of the western expansion of the United States. Both the Santa Fe Trail, the Oregon Trail and the western expansion riverboats to Fort Benton, Montana are directly related to the Missouri River at this point.
---
The Mustang Tool Bar Operates at 200% greater nutrient efficiency a Total of 53 lbs. N….40 lbs. N as NH3 and 13 lbs. N. from two sources using 11 gallons of product. For sure 13 pounds of N per acre comes with Ammonic N in the 10-34-0 with 11.67 pounds of phosphate per acre (3 gallons) and 23 lbs. S ( 8 gallons of Thio-sul® at 12-0-0-26S) with .5 lbs. of ammoniated Zinc (16-0-0-20Zn) should do it.
Do not short cut S….your soils can handle S rates to 30 lbs. per acre. This higher S in combination with N will build good protein in winter wheat including Zinc and help build test weight in dry years.
Zinc should always be used with winter wheat to enrich the berry.
Spend no more than $30 to $35 per acre on nutrients to raise a good economic winter wheat crop at average to high yield levels.
If you decided to spring side dress TAPPS in February or March….side dress on the opposite side of the row with an offset….and get very close to the row…within 1 to 2 inches of the row.
Do not be concerned about banding directly into winter wheat rows. A small amount of damage will not hurt the yield when banding in February.
Using precision placement of TAPPS you have enriched the plant and set nutrient rich targets on both sides of the crown roots….this is called reverse paired row.
You are achieving a new ultimate means to raise hybrid wheat at 15 lbs. per acre of seed or 180,000 population using SRS to improve emergence and lower seed rates as a result.
This is great achievement.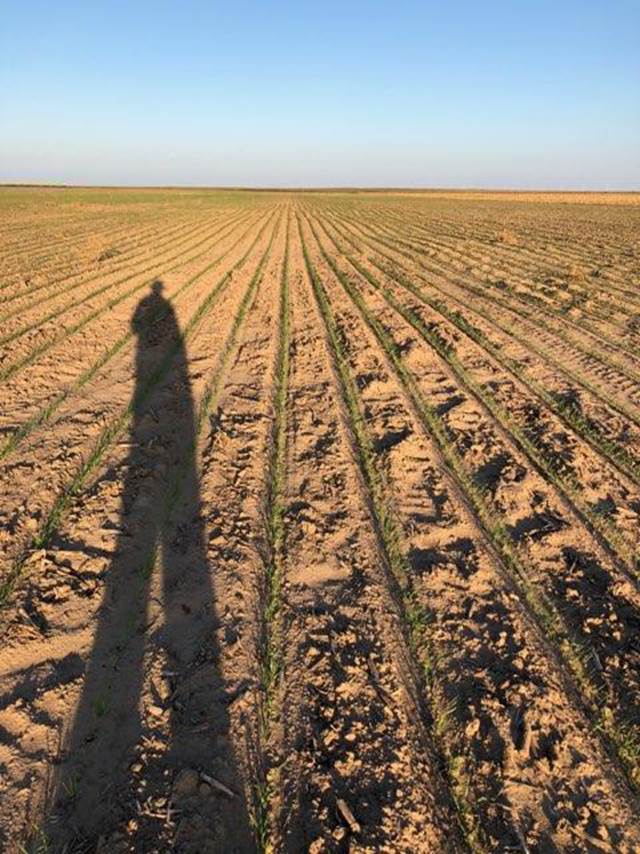 13
September 30, 18 at Hugoton, KS
Winter Wheat, TAM 111 is planted at 180,000 population with 100 gallons of SRS.
Row cleaners keep the rows free of debris and carryover soil active chemicals.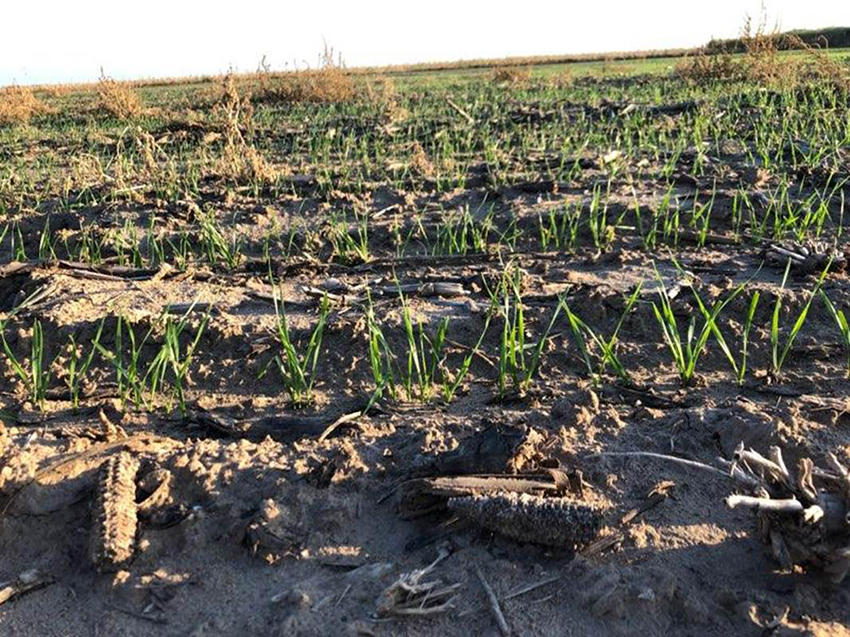 14
Row cleaners work well and SRS assure a 95% to 99% stand. Long leaves with no seed row starter fertilizer means a healthy plant.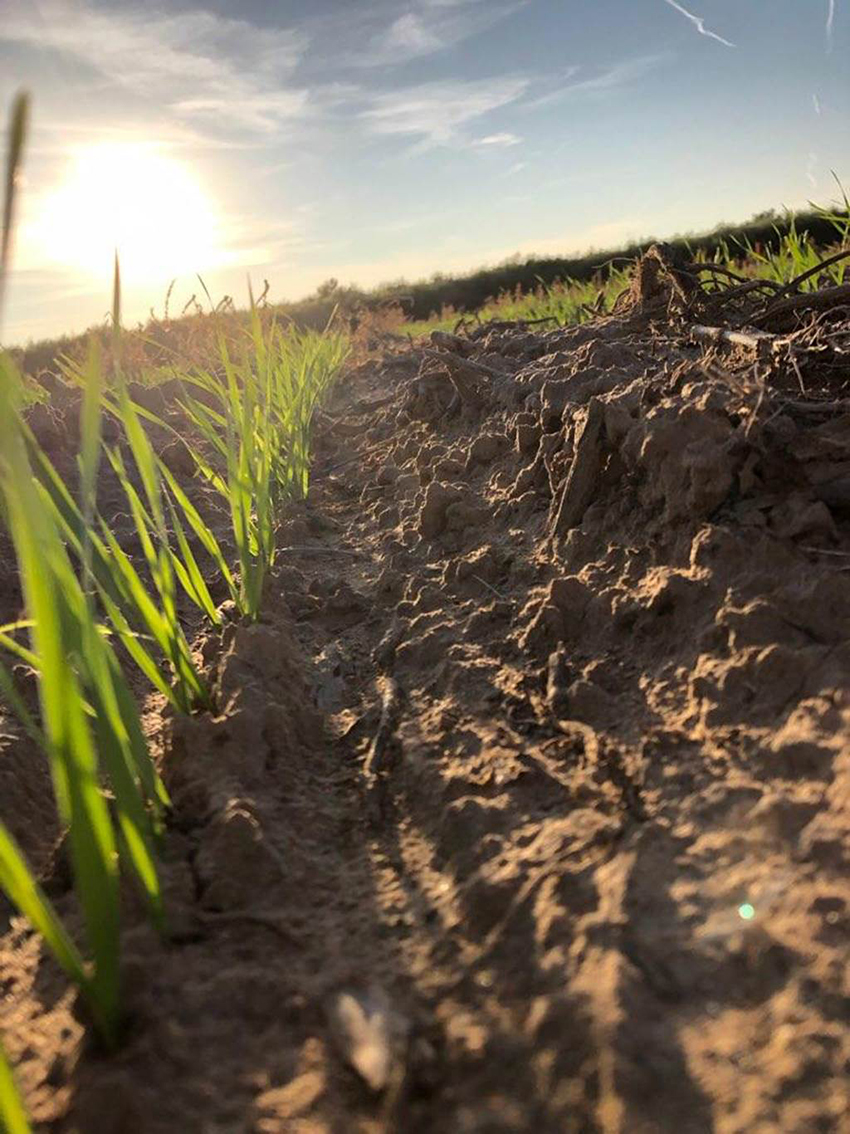 15
Ready for Mustang TAPPS side dressing in 3 more weeks.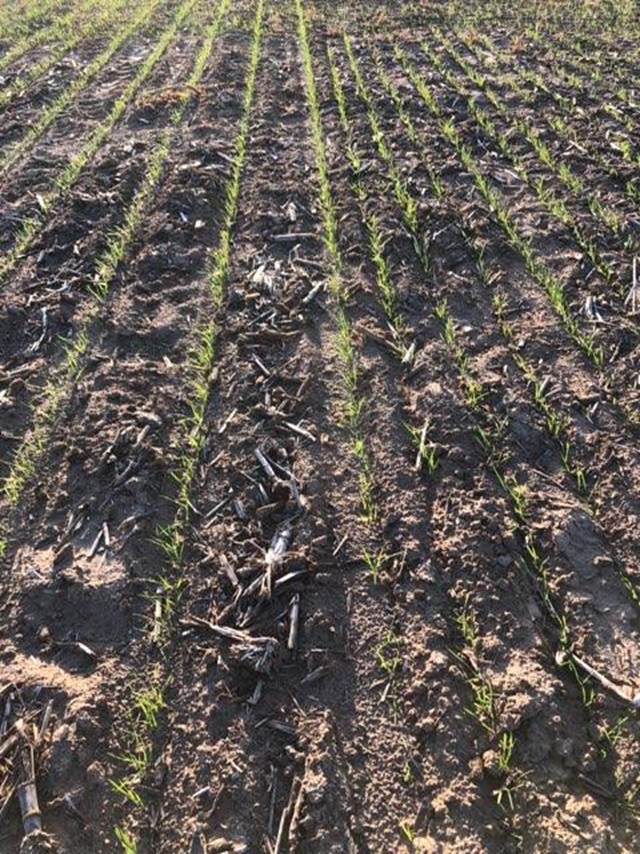 16
Comparison of 20 inch planted wheat at 180,000 vs seeded winter wheat at 360,000 population at 10 inch.
The crop was planted Sept. 19 or 11 days ago.
Hugoton, Kansas, Home of the 2nd largest gas field in the world.
Irrigated and dryland production of 10 different crops as shown in the residue of previous crops.
Exactrix 2KM with magnetic reluctance flow meter. Exactrix TAPPS Formulator, Exactrix 2KC Series 3, Weigh Master.
---
Exactrix Rental Agreement
Machine Pricing For 2019 - Tool Bars.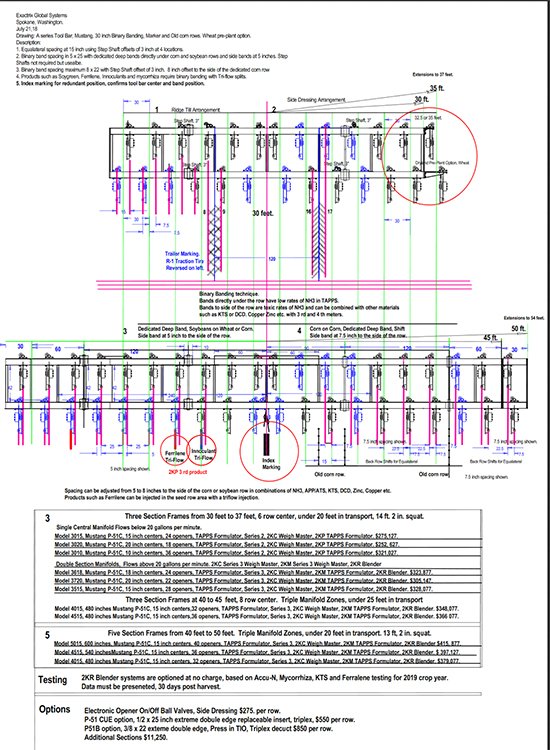 20
Click 0n Image to Enlarge
Yielder 3,000 Single Axle Track Steer Cart, 10/29/2018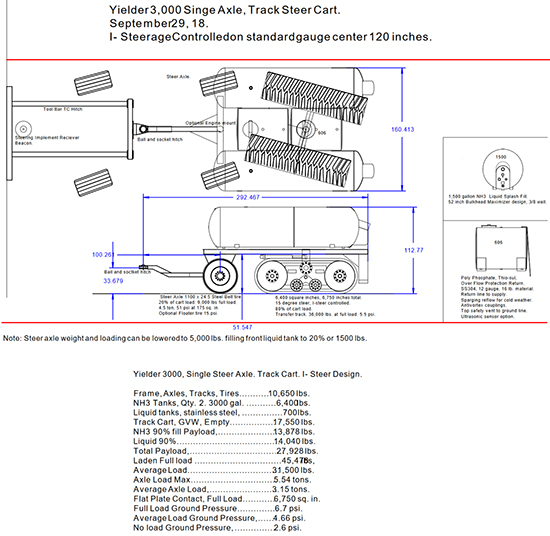 30
Click 0n Image to Enlarge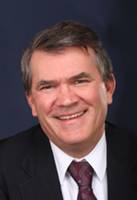 Your Great Plains Reporter,
Guy J Swanson.
---