Way up North in October,
The SDX is undisputed, king of fixed angle openers and 3 to 4 inch banding
Is that the October Moon at Manning, Alberta? On the flood plain of the Peace River.

Record high quality yields in 2017….banding for 2018 crop production. Exactrix TAPPS formulator.

Case SDX at 62 foot. Performing Index banding for Spring Canola planting directly on top of SDX TAPPS Bands….Level 6 in Phosphate efficiency.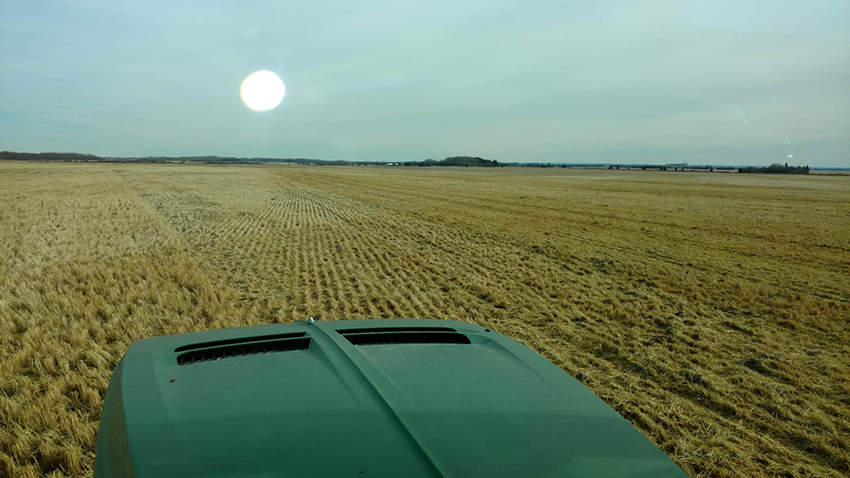 What a view of profitability in the Farthest Northern Exposure in North America. The Canadian Bush stretches all the way to Hudson's Bay and back to the Pacific coast to the Arctic Ocean. Primordial land surrounds the farm in three directions.

These crops, Malting Barley, Spring Canola, and two classes of Spring Wheat, grow fast with 18 plus hours of daylight in June and July.

Way up North. Things are bigger and better.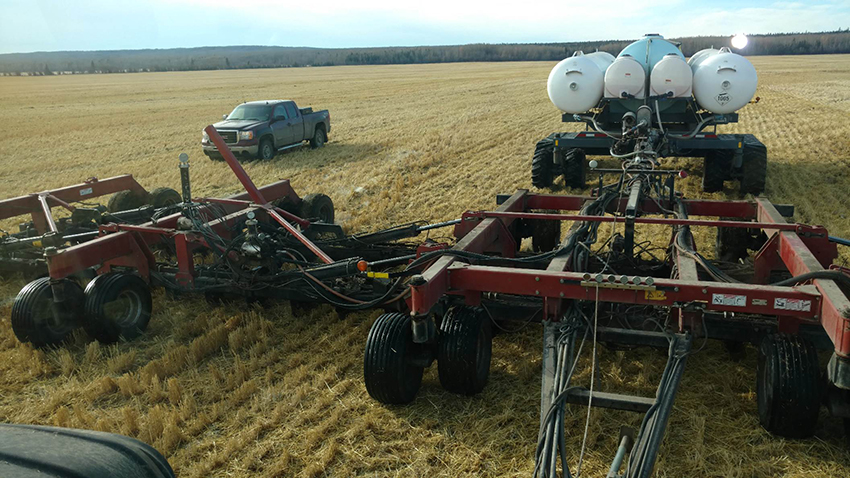 Setting a indexed line of TAPPS at 3 to 4 inch depth.

An exciting scenario in the highest levels of nutrient efficiency. One banding pass with TAPPS beats all other approaches in single pass with a seeder.

Indexed TAPPS Banding on the job at 7 mph..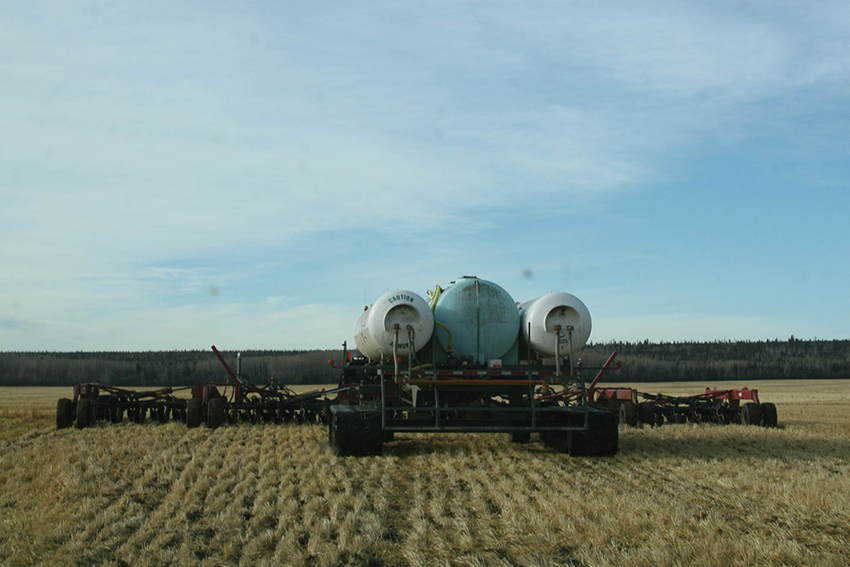 Compound Angel Opener design is tough to beat, and more improvements coming in coulter blade design.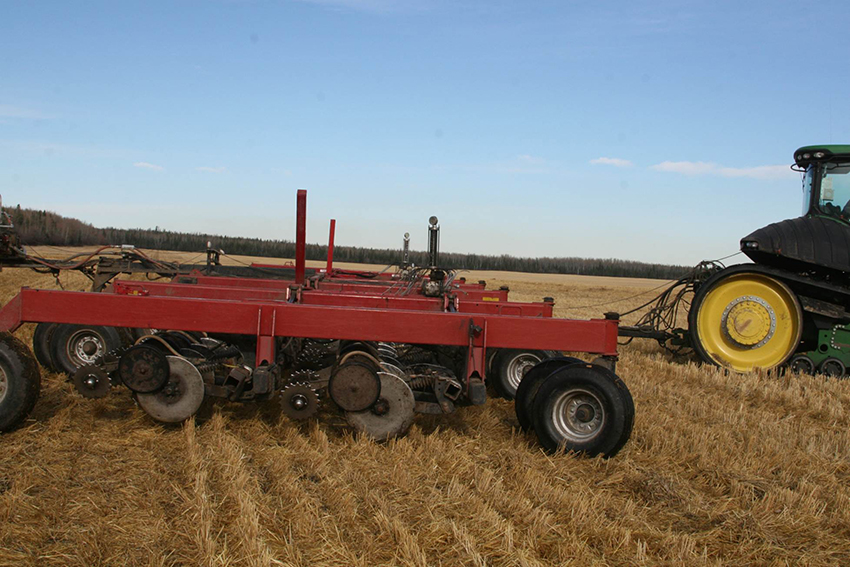 A high yielding spring wheat crop on this field, challenging the 100 bushel per acre mark on most of this field.
Only NH3 competes, a much lower transport cost.

Liquid Materials also work at twice the efficiency of dry fertilizer materials. 10-34-0 or APP, 12-0-0-26S or ATS, 0-0-25-17S, or KTS and critical micro nutrient metals. The pH is low, and Ammonization makes Phosphate work to the maximum as uniform TAPPS.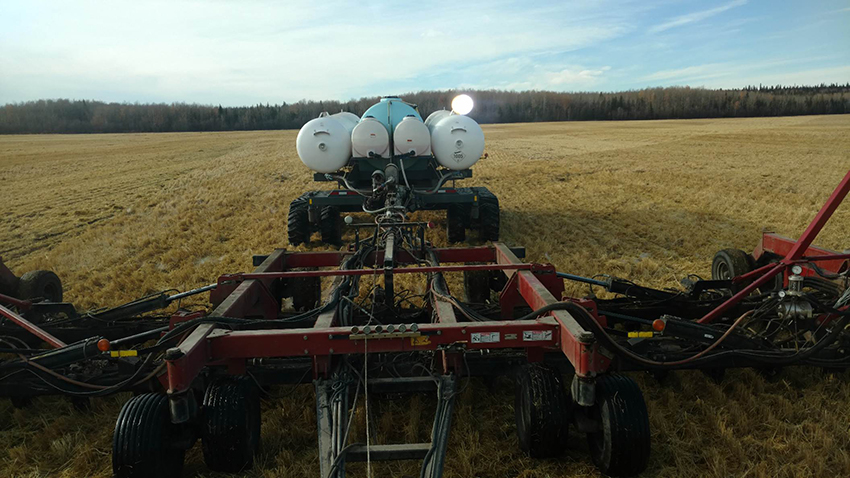 The Peace River is about 3 miles east of this field. The Peace River is about 800 feet at this location.

The field is 700 feet above the Peace River on pre-historic flood plain of 10,000 years ago.
The trees are 100 feet tall in the Boreal Forest.
It is a good area for a lumber mill and railroad.
it is also a good place for an Oil Field and natural gas and crude oil pipe lines.
It is also a good place for a pulp mill.
A good place to raise a family in pioneer community of Manning, Alberta. In the Brazil of the North.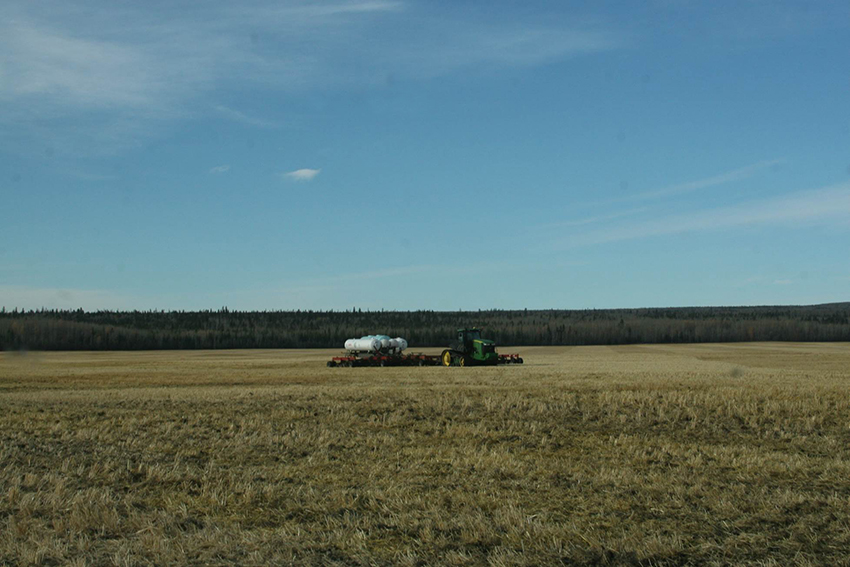 Hawk Hills, 58 degrees North. October, 18, 2017. Ken Dechant, 14,000 acres of continuous No-tillage farming.

"The Great One", Ken Dechant with three powerful sons, a competitive producer in North America.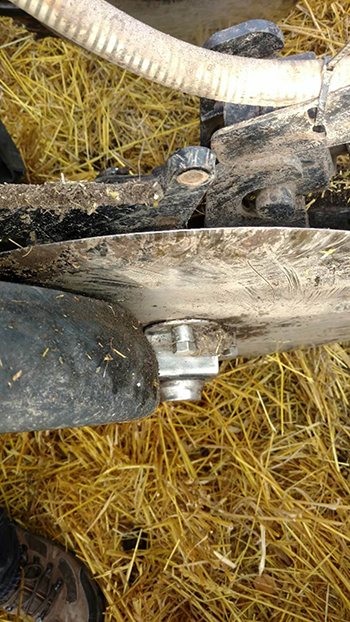 Low operating Cost, scraper assembly operates for about 42 cents and acre on 10 inch spacing at Grand Forks, ND.
Ken Dechant has 12 inch spacing and has shown operating performance at 30 cents per acre in this soil type.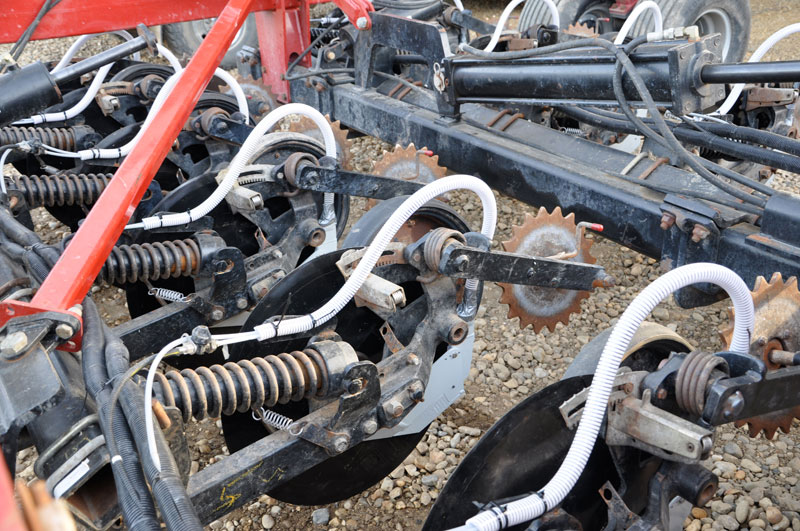 This opener operates for about $3.25 per acre to $2.25 per acre depending on conditions. Other moving parts are related to the depth wheel and the closing wheel. The opener swing arm also requires replacement at 50,000 to 70,000 acres.

The seed bed is ideal with the SDX opener. The opener slithers through the soil, it has a father, the father is the Yielder with offset leading opener design. More to that story when you call in with your SDX commitment.

It costs less to make a good seed bed, by not disturbing the soil…the moisture moves in evenly for 100 bushels per acre yields with "Seed Rows, Directly On Top Of TAPPS Nutrient Bands."

Exactrix Yielder Manganese Blades operate for 1/3 the cost of carbon blades.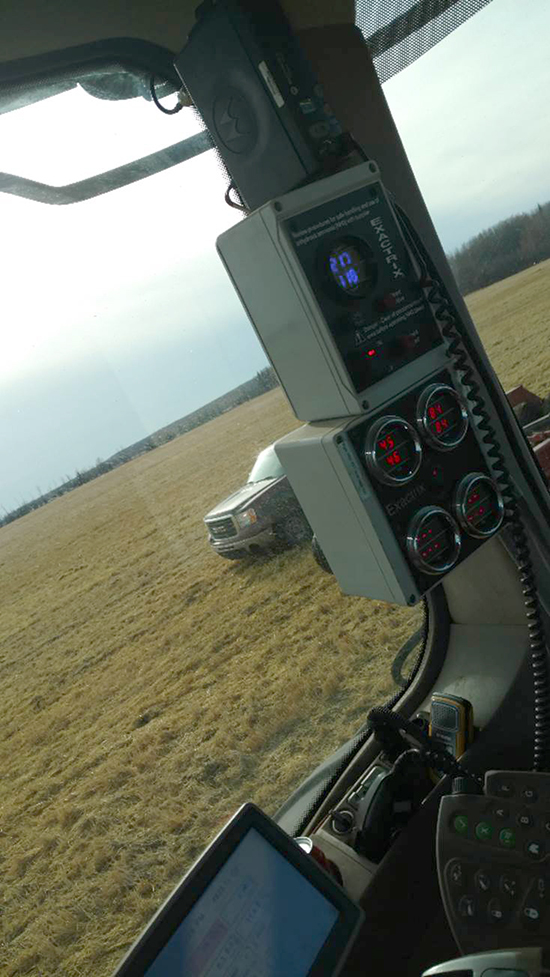 All operations are nominal. Going to Canola, High production, VRT-Site Specific, 8 zones. Looks like about 130 total lbs. N, and most likely 10 gallons of ATS and 4 gallons APP.

Check out the pump RPM's, NH3 is 217 rpm with the Series 3 system. The APP/ATS is being metered by an F meter in mass flow, and shows 118 rpm. RPM with PD designs is most likely the advanced design.

Seed rows are directed on the TAPPS line by RTK guidance and the high quality Canola seed is directly placed on top of SDX placed TAPPS bands in early May seedings. An 84 foot, Bourgault 3320 is a preferred seeder with no banders required.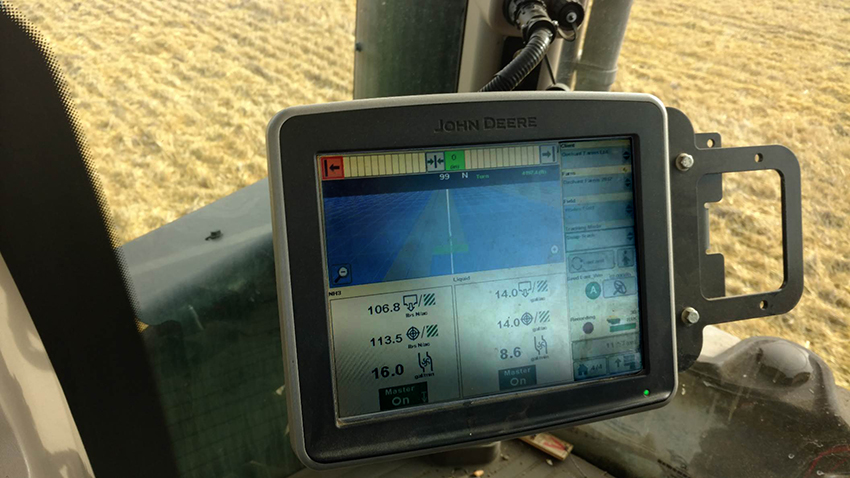 "Haul it in and Haul It Out. "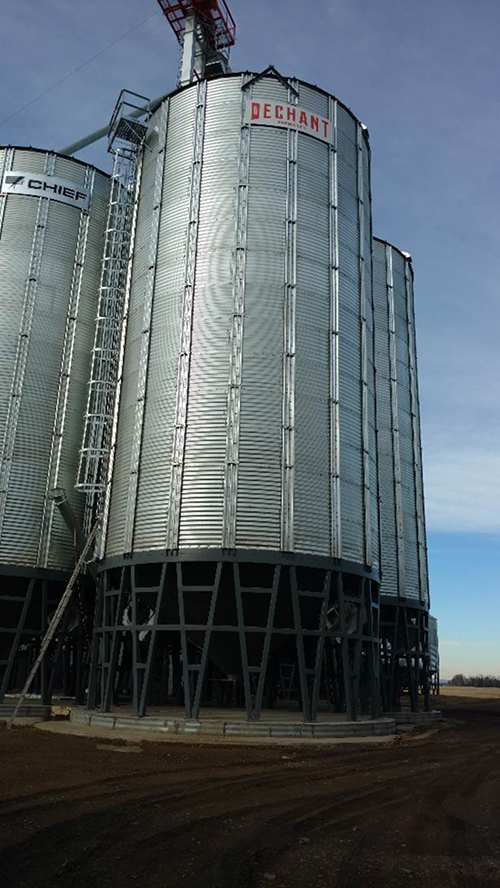 14,000 acres of bumper crops takes a lot of storage and processing with Malting Quality Barley, two Classes of Spring Wheat and Big Money Canola.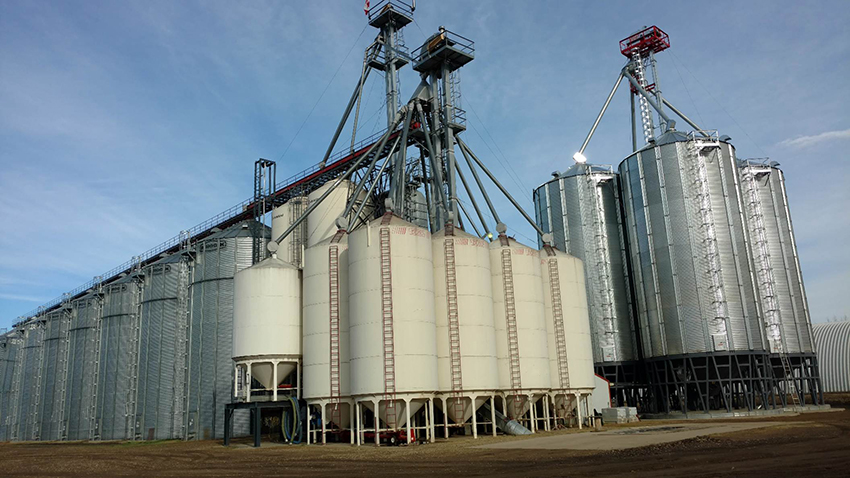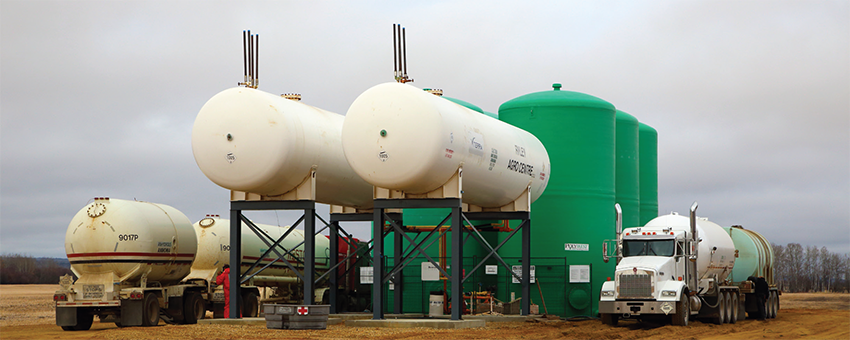 More news at Exactrix.com Check out this great document. http://exactrix.com/2013_PDF/Manning_Rev7.pdf

Your report from the north and your Great Plains Reporter,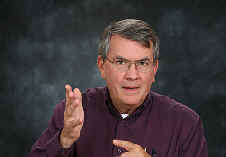 Guy Swanson.