Return To Main Page
See all our previous broadcasts
The facts...You never knew.. Optimized Scale is Yielder NFuel Scale.
Why, Where, When, and the How come of Anhydrous Ammonia.
The Yielder® NFuel Road, The Landscape, Looking Ahead To The Electric Drive Challenge.
Tesla has announced the 40 ton, EV truck at 621 miles to the charge. The Tesla EV truck is a California truck mostly operating at sea level or below sea level to 4,200 feet.
Operating effectively across the Interstate system of the Western United States the battery range can be the same but higher battery capacity is required to move 52.5 ton in doubles and triples at 70 mph.
Idaho highways have improved but they do have rock slides and quick changes in altitude requiring engine brakes and brake savers. Some major highways in Idaho allow 129,000 lbs. In Montana grades are 5% to 10%. Canadian Trucks can be even bigger.
Interstate 70 varies 7,500 feet in altitude between Goodland, Kansas to Grand Junction, Colorado. The distance is 440 miles and the question remains will the downhill generation of power or electromotive braking overcome the high power requirements of climbing.
Interstate 80 and 40 are known for extreme wind which is another question in mileage performance. The first trucks from Tesla will have problems in Western Interstate systems. But this is not unusual as Caterpillar, Cummins and Detroit Diesel engineers faced the same test in their trucking heydays. Brake Savers and Jake Brakes were developed for and are standard equipment in Western trucking.
This Tesla regenerative braking feature should immediately counter the weight penalty, noise and lost energy of Brake Savers and Jake Brakes. Mountain trucking could be greatly improve with EV technology.
Battery power as we know allows weight to be located low and close to the drivers. A lower center of gravity can be produced for windy driving conditions. Battery powered trucks have a more adjustable "polar center of gravity" to deliver more power effectively.
The Eisenhower Tunnel at 11,158 feet. Western conditions across the continental divide are not ideal for making good mileage.
Volvo announces Dec. 3, 2020 their P and D trucks with a 150 mile range.
Volvo has announced.
A typical P and D application.
70 minutes to recharge.
455 hp.
4051 lb./ft. torque.
Range 150 miles.
80,000 lbs. max
Volvo Trucks - VNR Electric Virtual Launch - YouTube
Green Mega-Watts on the windy Great Plains and the PNW comes from renewable Zero Carbon, Yielder® NFuel.
A very key discovery and very important to the truck manufactures and big users of energy.
Western Transportation News,
As an example, Fed Ex has a new Roller Skate….and Yielder® NFuel has the Key.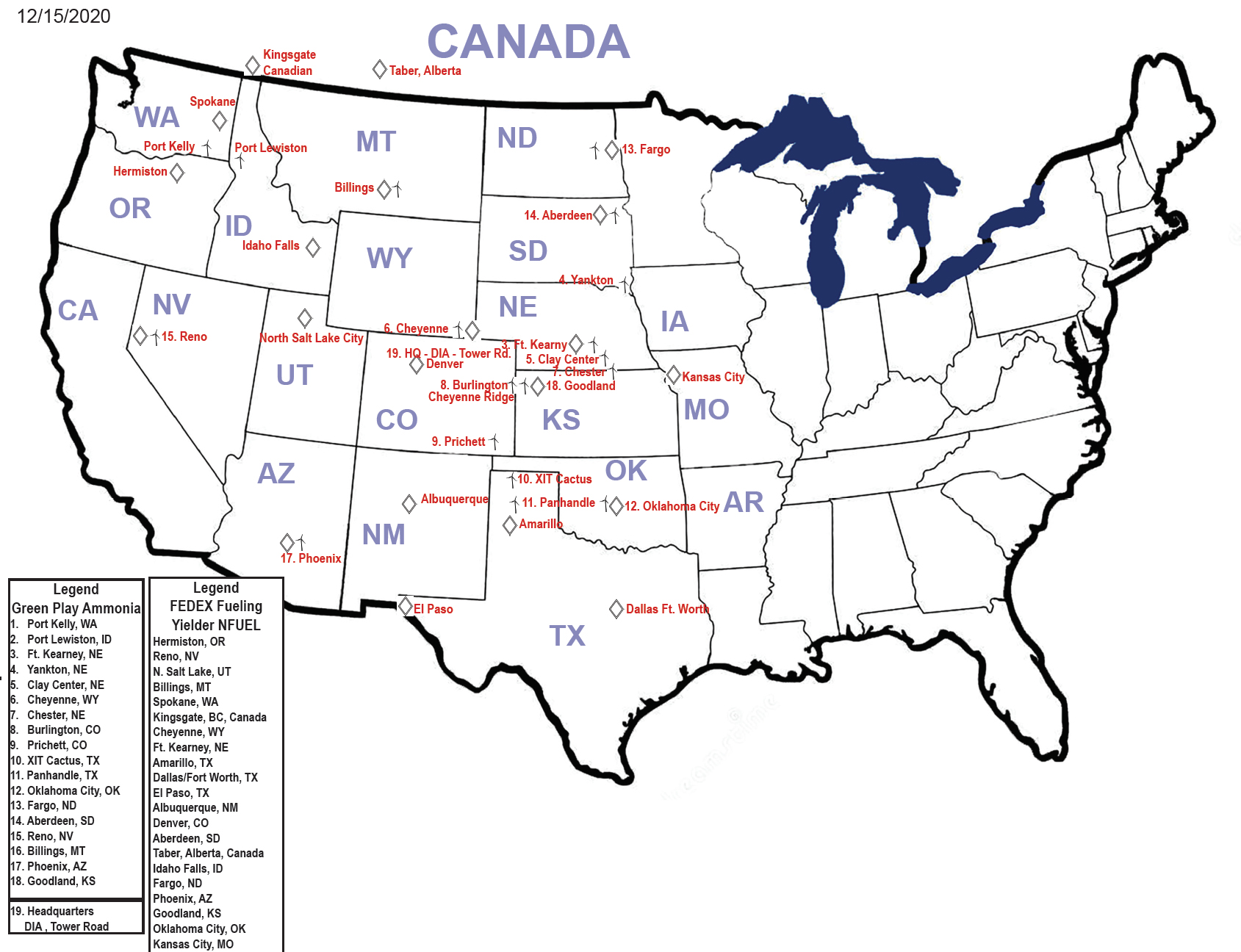 5
Who builds the best windmill?
Windmill production in Levelized Costs.
In 2020 the price per MWh dropped to $17 with the large 12 and 13 MW wind mills from GE and Siemens.
In 2020 the price per MWh dropped to $12 with the location of the large 12 and 13 MW windmills at sea level on floating and mounted seafloor platforms.
In 2030 to 2050 the cost of Wind Power could drop to $6 per MWh.
At 1 cents per KW or $10 per megawatt. The cost to produce NH3 per tonne is US $100.
At the lowest point in Zero Carbon production Wind Power can reach cost of $60 per Tonne which is the same as gasoline being priced 32 cents per gallon.
Furthermore Green Ammonia can be built locally in 5,000 plants by 2,050 about every 15 to 30 miles on the interstate system of the Great Plains and PNW.
Ammonia Mega Plant designs of 2,500 to 5,000 tonnes per day cannot be built rapidly. Mega plant designs are lost to one market of 600 million to 800 million metric tonnes of ammonia for the ammonia bunkers of the sea transport system world-wide. These bunkers exist today at LNG bunkers and compatible with Anhydrous Ammonia.
Green Play Ammonia plants in inland areas can be owned by producers of corn, wheat and cotton as cooperatives or stock for profit companies.
Yielder® NFuel Energy is most effective between the Missouri River to the Cascades and Sierra Range. The stranded area with no river transport.
Yielder® NFuel built at 4,000 to 5,000 feet altitude is lower cost to build than in the seaport areas. Windmills can be oversized at altitude to allow for less density.
Altitude changes the effective boiling point for release of hydrogen in the electrolyzer.
Green Play Ammonia plants can be owned by transportation firms (rail or interstate) moving commodities and freight across North American inland areas.
Storage of Green Play Ammonia is simple, low cost, with a strong safety record, insurable at reasonable cost, and easily marketable.
Notes of significance. What is optimized scale on the Great Plains, from the Cascades to the Missouri River.
Optimized Scale, Small Scale Green Play Ammonia, Yielder NFuel production is simple to build and easy to scale as compared to 2,500 tonne to 5,000 tonne per day Mega ammonia plants.
These Mega Plants for Anhydrous Ammonia are much like the mistake of Adolph Hitler building 1,300 Tiger Tanks and 2 Porsche Mouse Tanks to go up against 50,000 Allied Sherman Tanks. Just after D-day a few Sherman Tanks were equipped with select "Firefly" power taking out the Tiger Tanks turning the war around. You can win the war when your small machine is optimized.
Big is not better in Anhydrous Ammonia manufacturer. This is example of a giant 6 million gallon boiling ammonia tank points to strategic weakness of being central and big. These tanks are easy target for a terrorist with a Firefly Rocket Launcher.
Big Scale is dangerous to National Security. For sure considering 35 Mega plants with Millions of gallons of boiling ammonia 16 Million Metric Tonnes. The Boiling Ammonia Storage Tank, 6 million gallons, is an old technology of the past. Pressure vessel storage at 5,000 locations is safe bet in times of war or natural disasters of the LOT corridor.
There will be a D-Day in the Ammonia Energy Business when we finally discover that massive Mega Energy complexes are very risky in times of war and bad weather.
A very small percentage can add up on the Great Plains, At 4,000 feet to 6,200 feet the boiling point of water changes to 202 degrees F to 200 degrees F.
GJS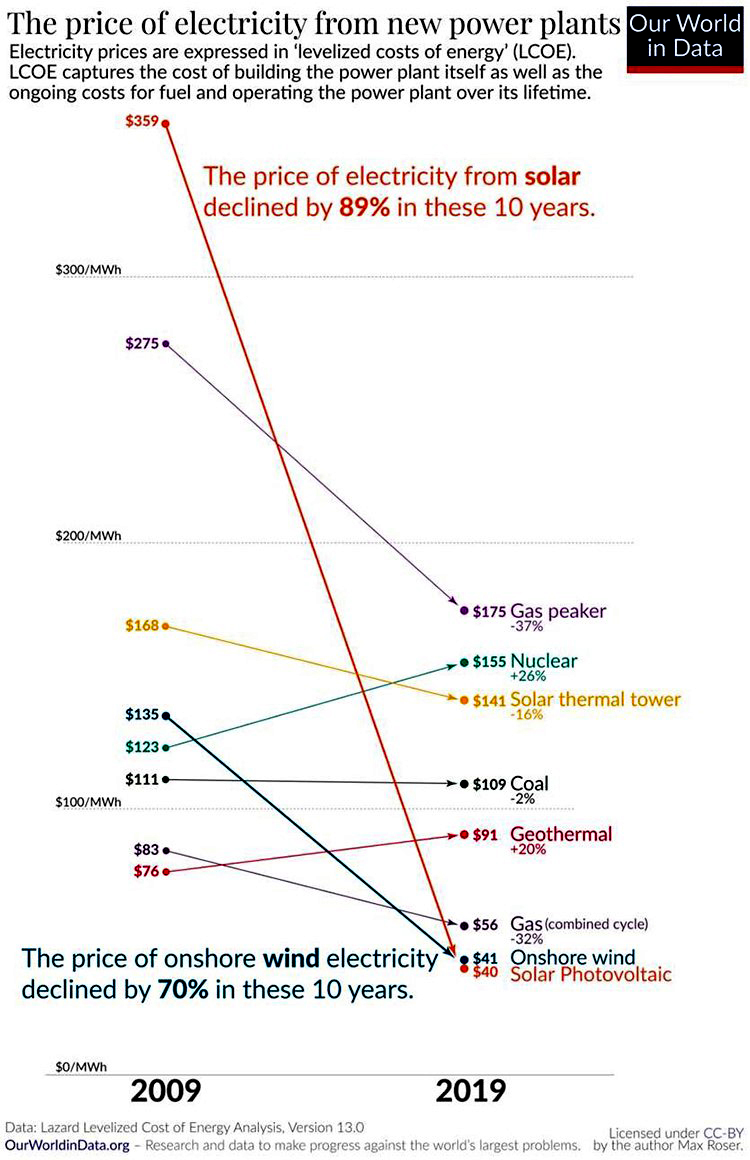 6
Allison introduces new AXE Series e-axles for MD, HD trucks; in Peterbilt 579EV Class 8 EV for testing 25 April 2019
Download PDF
Allison Transmission, a global leader in medium- and heavy-duty propulsion solutions for commercial vehicles, introduced the new AXE Series e-axle systems for medium- and heavy-duty trucks at the Advanced Clean Technology (ACT) Expo in Long Beach, CA. A fully integrated electric powertrain system designed to fit inside a standard frame along the axles of commercial trucks; the AXE Series features electric motors, a 2-speed gearbox, oil coolers and pumps. The offering also includes power electronics for a complete powertrain solution.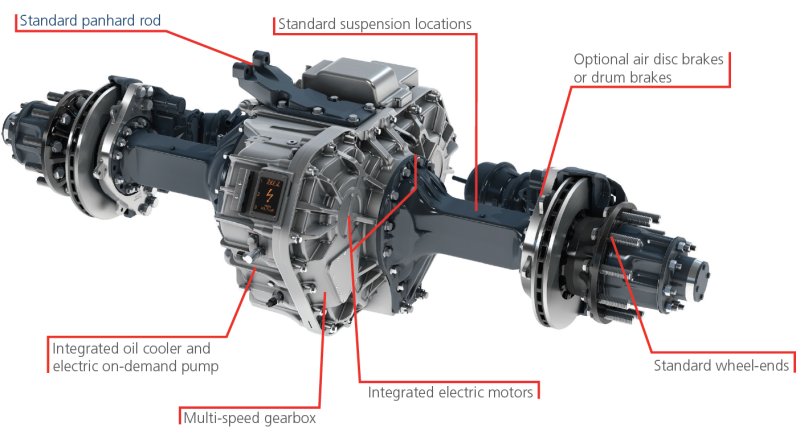 The AXE Series electric powertrain will be integrated in Peterbilt's Model 579EV electric Class 8 truck for evaluation and testing. As configured, the truck features 1,475 hp (1,100 kW), delivering industry-leading performance as well as efficiency.
The AXE system is compatible with full battery electric vehicles (BEV), fuel cell range extender electric vehicles (FCEV), and internal combustion engine (ICE) or turbine generator range extenders (REV).
The AXE Series is the first e-axle in the heavy-duty truck industry to provide this level of power density, size and simplicity. We take tremendous pride that our solution is one of the most efficient and powerful systems ever to be developed for commercial trucks.
—David S. Graziosi, Allison Transmission President and CEO
The Allison AXE Series, a 2019 Automotive News PACE Award finalist, has a one million-mile design life for medium- and heavy-duty trucks. The system integrates one or two high-speed electric motors and a multi-speed transmission, eliminating the need for additional driveshafts and support structures.
A dual-motor axle has a continuous power of 536 hp (400 kW) and peak output power of 738 hp (550 kW). A tandem axle configuration is also available for these vehicles. The system can handle 100% torque in regenerative braking. The complete integration of the AXE Series delivers increased efficiency and best-in-class continuous power through superior internal cooling.
The AXE Series is available in single- and dual-motor options to package the entire electric powertrain inside a standard frame that exists in almost every global commercial truck including refuse trucks, school buses, and drayage and delivery trucks. This allows the AXE Series to be a bolt-in solution by design, ensuring efficiency in the installation process.
Posted on 25 April 2019 in Electric (Battery), Heavy-duty, Vehicle Systems | Permalink | Comments (2)
Comments
Three reasons why batteries will power our future trucks, not hydrogen fuel cell. November 26, 2020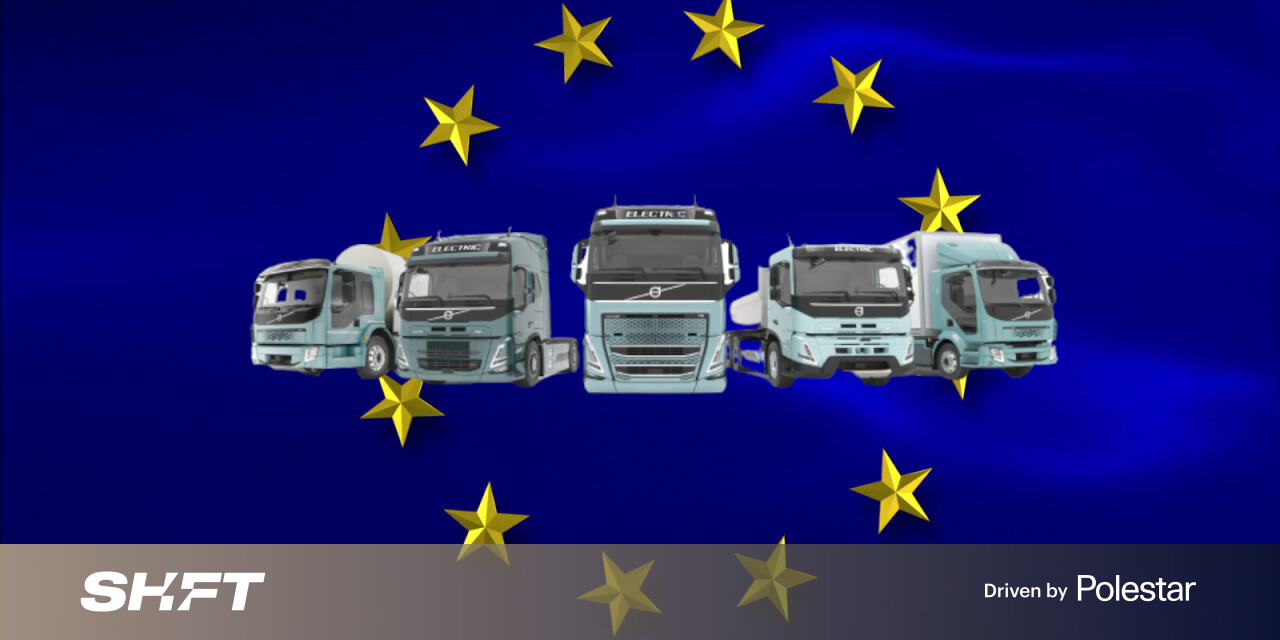 A prominent decarbonization researcher believes battery electric trucks will become the norm for low emissions road freight, as alternatives, like fuel cell vehicles, are more expensive to run.
In an interview with Clean Energy Wire, Auke Hoekstra, an academic researcher from Eindhoven University of Technology, says that fuel cell vehicles "won't ever be able to compete with electric trucks' business case."
Below are three of the key arguments he makes for why battery electric trucks will become the norm, leaving fuel cell vehicles as a distant concept of a bygone moment.
Battery technology is nearly ready
As he alludes, around 80% of trucks, in the Netherlands at least, travel 750 km (470 miles) per day, at the very most. If you want to haul goods further than this, it starts to get expensive quickly as you'll need to employ more drivers, and pay overtime.
In reality, most trucks only need to be able to drive 750 km each day. With recent news that Tesla's Semi is aiming for a peak range of 1,000 km, it seems the technology is close to where it needs to be for low emission haulage.
Infrastructure is simpler and cheaper
What's more, the vast majority of truckers these days don't lead the romanticized lifestyle that Hollywood perhaps suggests. They're not out on the road for weeks at a time, but perform a few trips per day ferrying goods between ports and distribution terminals, where packages are sorted and moved onto smaller vans for final distribution.
[Read: Why this security engineer loves working in infosec]
This means that most trucks spend their nights not out on the road, but at distribution centers being packed ready for the morning shift. In other words, it's the perfect time to recharge the vehicle.
It all seems painfully simple, and it is. Switching to electric trucks requires little change to infrastructure. Assuming the wagons have enough range to complete their entire day's journey, haulage companies only need to buy some fast chargers for their depots, and upgrade their fleet of trucks.
For fuel cell trucks to work, there needs to be vast changes to national fueling infrastructure, depots will also need to invest great sums into their own fueling hardware.
Battery trucks are easier to design
Moving away from infrastructure-based arguments for a moment, switching to battery electricity trucks offers engineers new, and beneficial, design opportunities.
It's quite common for electric vehicles to be quite a bit heavier than their petrol or diesel counterparts. This isn't necessarily the case with haulage trucks.
According to Hoekstra, designing an electric truck from the ground up can save weight — about three tonnes, in fact.
Credit: Volvo TrucksVolvo is going to start taking orders for a whole range of electric vehicles from next year.
Electric motors are more compact and can be placed close to the wheels, and engineering is far simpler than having to use fuel cells, complex gearboxes, transmissions, and drivetrain components. This means that trucks could be more powerful, reaping the benefits from the torque characteristics of electric motors.
Within five years Hoekstra expects that we'll have many 40-tonne battery-powered semis with 800 km of range that could carry more cargo than conventional trucks.
Indeed, recently Swedish truck maker Volvo announced that it would start taking orders in Europe for its fleet of electrically powered haulage vehicles. Better yet, we could see these on roads within the next few years.
With all the developments in battery technology being spurred on by the boom in electric passenger vehicles, electric trucks seem to exist in a far more realistic future thank fuel cell vehicles.
Hoekstra is on to something.
SHIFT is brought to you by Polestar. It's time to accelerate the shift to sustainable mobility. That is why Polestar combines electric driving with cutting-edge design and thrilling performance. Find out how.
Published November 26, 2020 — 10:23 UTC