Drive Seed Costs Down with a Yield Jump.
Seed Row Saturation, The SRS Challenge.
Seed Row Saturation has improved with Exactrix SRS systems.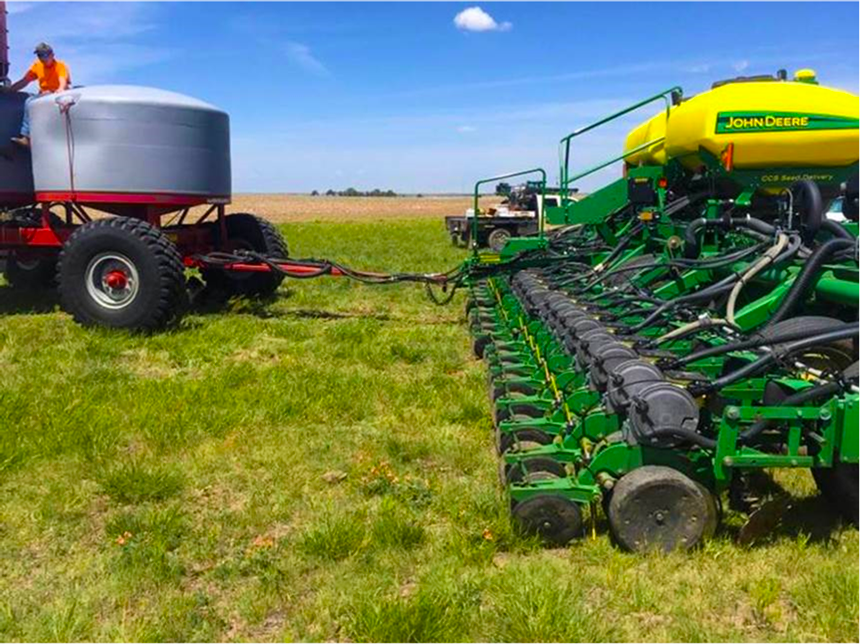 SRS takes about $40,000 to $50,000 of equipment investment to produce a good stand in winter Canola, Soybeans, Sunflowers, Milo and Corn.

Reduce your seed costs, and seed to a uniform stand population with Winter Canola and Soybeans.

A fantastic payoff adding up $100 to $250 per acre in winter Canola. About 7.5% more yield in Soybeans dryland.

A potential great payoff with Corn and Milo, anytime the seed is expensive consider SRS.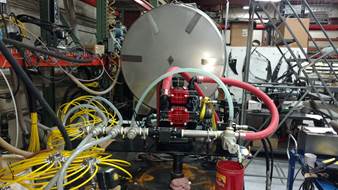 Up to 108 gallons per minute for 120 foot planters.
Looking Glass Manifolds and low hydraulic flow is now possible
Nominal Reports and Exactrix Techniques, at less than 2.5 to 3 gallons hydraulic flow per minute at 40 feet.
Better stands with SRS, Deere 1790.

Cost to own and apply water at 50 gallons per acre.

About $5.00 to $6.50 per acre.

Note: SRS is a time proven process promoted with Yielder Drills in the 80's to establish Dwarf Essex.

SRS changes the potential for a 90% to 98% stand in CRP seedings and winter crops like Canola.

Don't settle for a stand less than 90%. Walk out the field knowing your expensive seed has a good start.

SRS is a for sure bet with expensive seed.

Place your bets with SRS and Winter Canola, Soybeans, Sunflowers, and even Corn and Milo.

Note: SRS Makes CRP takeout highly effective.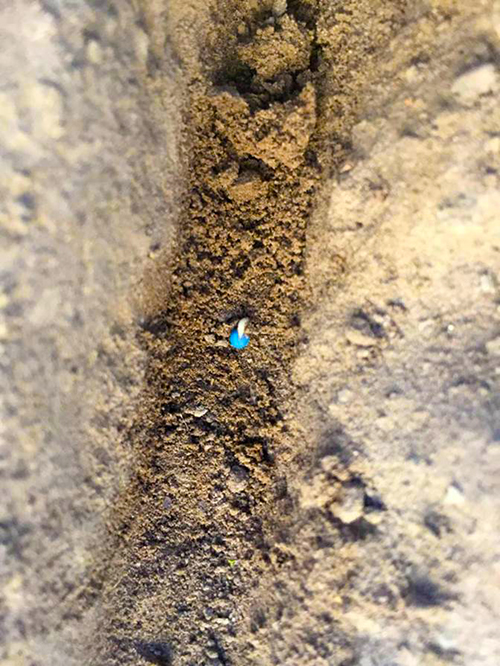 Seed deeper with SRS, there is more seedling vigor. Now you can use an expensive hybrid Canola at reduced seed rate.

"Maintain the germination moisture line above the seed, not below the seed." Mort said so.

A poor stand of irrigated spring canola in a tillage system with a Deere 1790 planter is tough on the pocket book.

SRS combined flow for 30 inch spacing is 50 gallons per acre combined with MGPA. MGPA can be added to reduce crusting in the seed row area. The technique is ideal for sugar beet establishment.

Spring crops respond to SRS.

Avoid or reduce the tillage to get best results, keep the pivot water off the emerging plant.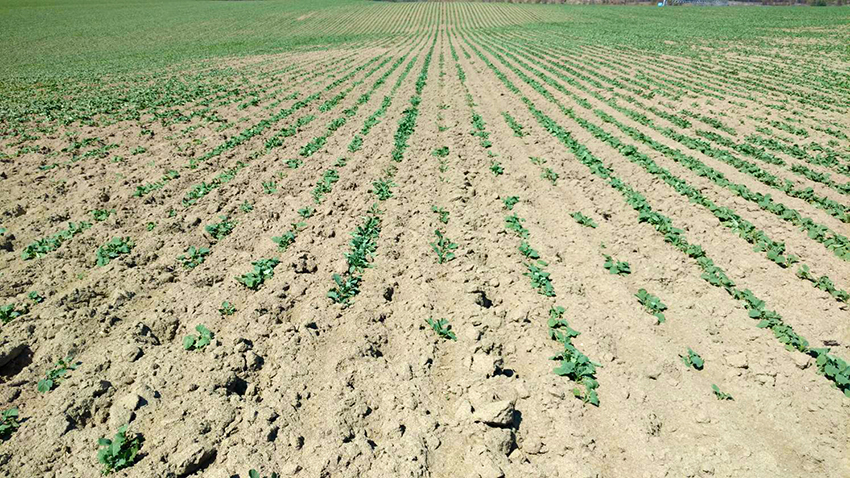 ---
A poor No-tillage Chem-fallow stand of winter canola with a Deere Twin Row planter will get your attention.

There is no way to fix stupid when you have an SRS choice with expensive seed.
Dry seed row planting in Chem-fallow is now a solvable management problem.

Double Crop Soybeans are viable with even and uniform seed row only germination in adequate moist summer soil conditions.

Weed control is better with SRS technology by favoring the crop and starving the weeds of moisture.

Like the steeping process of malting barley.
The SRS flushes the Abscisic Acid hormone.
This flush is used to break the dormancy of the seed.
The result is more seedling vigor.

Seed Row Saturation, SRS improves stands of Winter Canola in the summer and Soybeans in the spring in dryland or even double crop.

In late June, or early July:
"Get it up fast and uniform and even emergence for top yields in double crop soybeans and confection sunflowers. " GJS.
The Next SRS challenge, The 2150 planter from Case. A powerful planter from Case.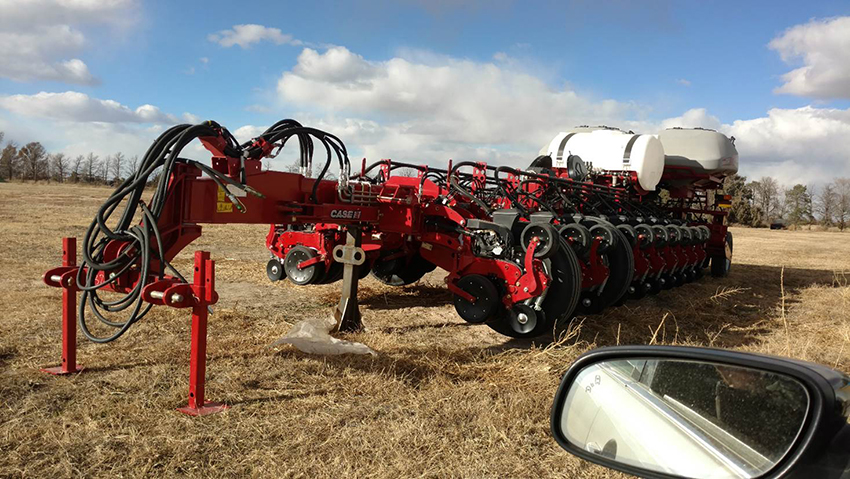 How and where to inject 50 gallons per acre of water for maximum efficiency is the challenge.
Do not make the mistake of cutting the water rate. Seed row starter systems will not work.
· 50 gallons per acre 30 inch.
· 66 gallons per acre on 20 inch.
· 100 gallons per acre on 15 inch.
· The cart needs to be 2,500 to 3,500 gallons with proper gauge line spacing.
· The main engine belongs on the cart not the planter.

The Case 2150 planter could be a big jump ahead for winter Canola and Soybeans.

Quite a few Case 2150's have been sold and 2018 is a full production year.
SRS required for better winter canola stands at Goodland, KS. Deere 1790 without SRS shown.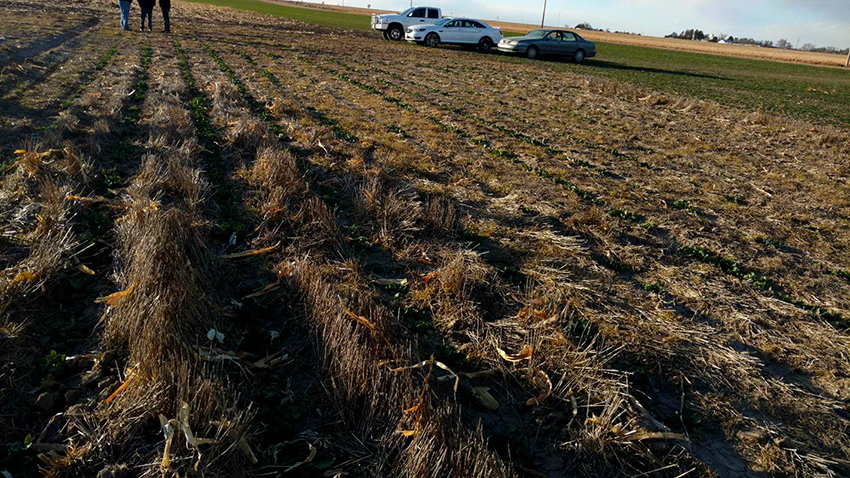 SRS stand uniformity, Move ahead with the 1790 Planting of winter canola, Greg Sederstrom at Goodland, KS, SRS is on the horizon.

SRS is, especially powerful, in irrigated conditions. SRS makes PGR's with fungicides work better.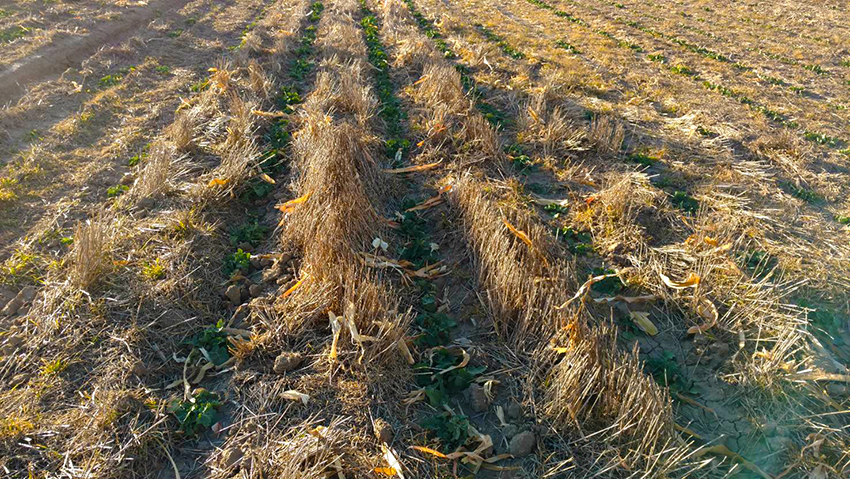 Chem-fallow Dryland works to the maximum with SRS, but irrigated winter Canola has high input costs and more total risk.

High quality stands work in dryland and Irrigated, but irrigation has a higher priority in potential total dollars generated.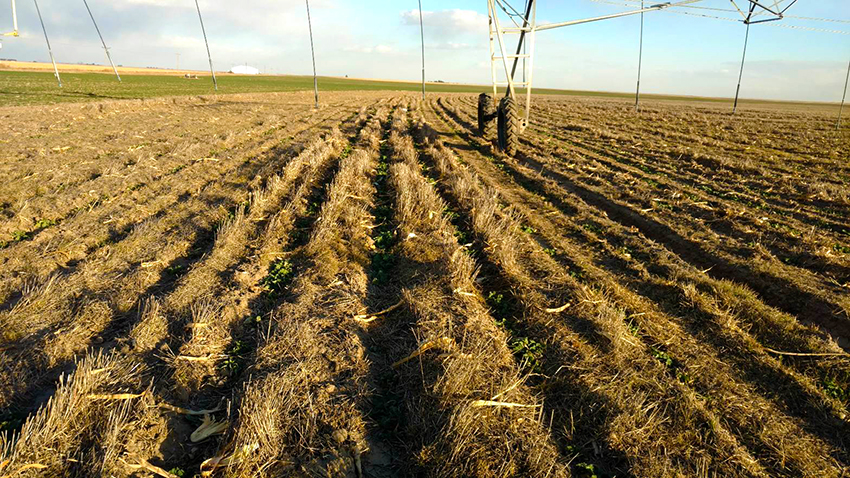 Heavy Residue from 100 bushel wheat crop allows finite but massive moving of a residue load. A load off the planter row cleaners. The planter row cleaner discs can do the final cleanup.

Strip Till a seed bed on 30 inch. Strip Till only. [Guy] No-nutrients are applied with the strip till bar. Strip till clearance appears to be a viable program to keep light in the row area with irrigated production.

Set the canola crown at the surface with strip till.

No-till can be used on dryland typical low residue. Strip till is not required in dryland Chem-fallow. SRS is required to keep the Winter Canola plant on the a timely march to fall dormancy.

Chemfallow is successful in No-till. Clearing the row area is important even in Chemfallow with decomposed residue.

No-till winter canola must allow light to penetrate to the plant with no residue over the seed row area.

Place no nutrients other than MGPA in row with SRS at 50 gpm, MGPA is used for crusting. Zinc Sulfate helps at mini 35 ppm rates.

Pre-irrigation occurs in early August to a depth of 2 to 3 feet, allowing the tap root to go as deep as possible..

The weed control treatment is carried out just before planting with a burn down herbicide.

Plant with Exactrix SRS late August or early September. Fill up with the seed slot with water to the surface with 50 gallons per acre, keep the pivot water off of the emerging crop.

Do not irrigate the crop up. The result is better weed control and less damage to the Winter Canola at emergence.

Start the winter Canola with pre-irrigation, no post irrigation. Irrigated to a depth of 3 feet.

Use a registered Growth Regulator and a Fungicide if the crop grows beyond 8 leaves in September.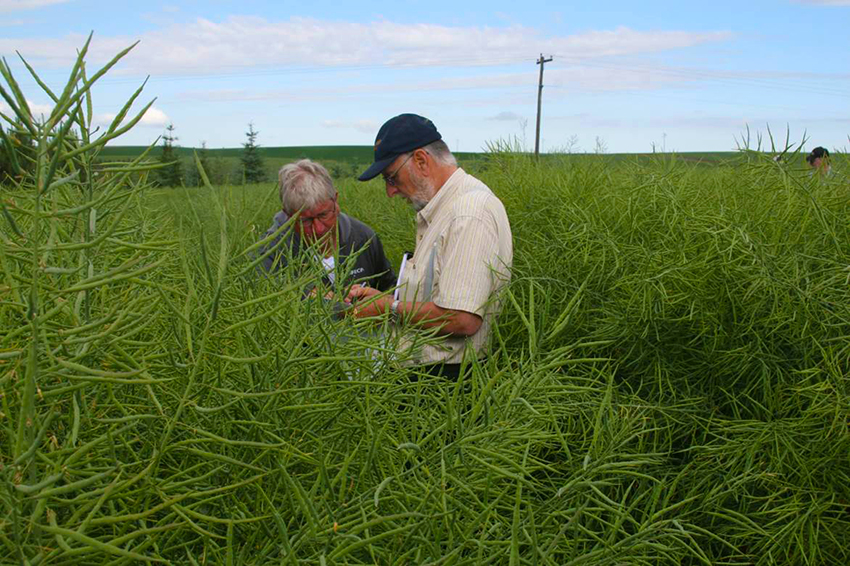 More News about Winter Canola.
http://www.exactrix.com/Broadcast_06_13_2017.html
http://www.exactrix.com/Broadcast_06_29_2017/Broadcast_06_29_2017.htm
---
Your Great Plains Reporter,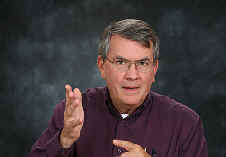 Guy Swanson.