Two Brand New John Deere Tractors Get No Respect.
The Underground Herd Moves to the Feedlot.
Exactrix Update on Dairy Manure.
A big Award from the Washington State Dairy Commission, Emissions and Worms.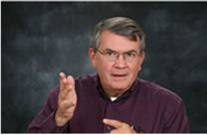 Guy J Swanson
Your Great Plains Reporter
"It is tillage that destroys the soil life. Tillage drives the soil erosion and the loss of stored soil moisture.

Exactrix NH3 does not destroy the soil life. It is not a bow tie application of NH3 with shanks. The shank and tillage destroys the soil life. Exactrix TAPPS and TAPPKTS is a simple non diffused single liquid stream flow of NH3 combined with PKS and micros.

Thus the NH3 can be banded deep without tillage using single disc Mustang Openers and the soil life is improved. "

This is major point in your career. How could that be true? It is the high pressure, liquid streaming flow, Exactrix Process that makes the difference, the materials are altered into a vermiculated crystal in the rooting zone.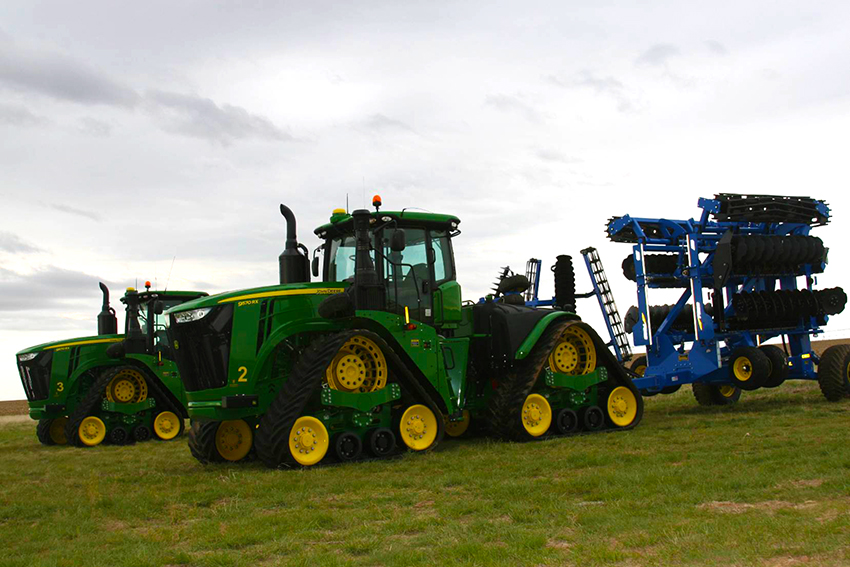 A deal with the Devil from a worms view.

From the worm colony, a voice in underground wilderness, "Mr. Dairy Farmer, Help me do a better job."

A Dairy farmer goes to maximum horsepower and to the very end of the soil physical spectrum with big time, deep and full tillage, to bury the manure problem with no uniformity of the soil or the nutrients.

Note: Instead of 1 gallon of diesel fuel per acre with No-tillage you are looking at 4 to 5 gallons per acre to develop a wormless seedbed and a tremendous loss of carbon into the atmosphere.

Note 1: No university supports this erosion event…Let's get this on You tube and push the pencil. $150 per acre of potential net dollars is gone.

Note 2: Just go down the street and take a look.

Note 3: Long ago we gave up on Benlate and Topsin. Producers and scientists were paying good money to destroy the soil life. Tillage is in the same category of a dangerous chemical implemented to buy a bet.

Dumas/Dalhart, Texas. April 29, 17.
Worm World News.
The Underground Herd, has now been moved to a large Feedlot, manipulated by man like the cows that produce the milk and cheese that your family enjoys.

The nutrients that come from North American corn are consumed by the worms with the help of a cows rumen which is building proteins with high protein feed.

Most dairy feed is very high in protein. Alfalfa (20%-28%), Triticale (18 to 22%), Canola Crush (32% to 39%), and corn being pretty low (8% to 10%).

That GMO feed Corn breed in center of the United States has been modified to provide high yields at a reasonable cost from low cost Anhydrous Ammonia.

On the Ogallala at elevations 3 to 8 times greater than the breeding operation, neophytes will find center pivot irrigation at elevations to 5,200 feet.

The Nebraska built equipment allows timely but highly evaporative water to raise corn yields to Level 300. No-tillage is required.

Directly applied and therefore, lowest cost NH3 makes it all possible around the world as the hitch pin in the food chain.

Directly applied NH3 is why we export and why we pollute our beautiful land with tillage. We sacrifice our own land to feed an offshore market opportunity.

A soil physical problem, 8 inches deep and 8 inches wide, deep soil fracturing, deep and wide, with shank application of NH3. The farm manager starts the pollution the minute the shank enters the soil.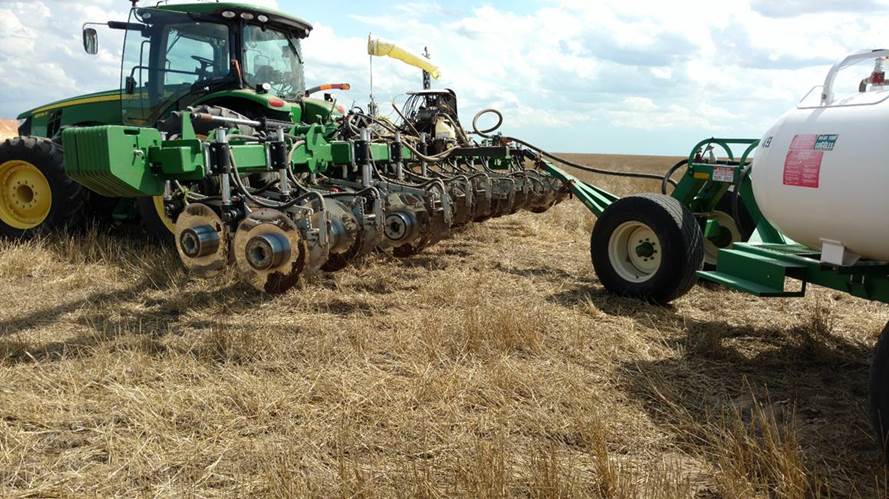 Single disc openers offer soil physical solutions of going deep to 8 inches without tillage.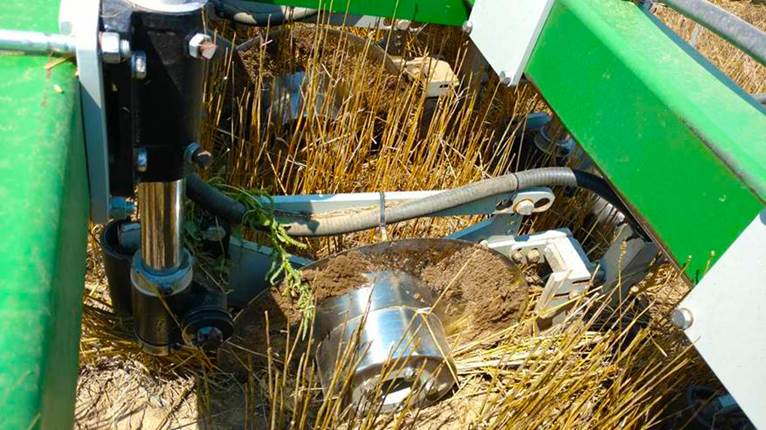 Mustang, P-51CUE, Operating at 8 inch depth without tillage.
A 3015 Mustang Tool Bar at high speed at Quinter, KS, This No-till producer fertilizes 7,000 acres per year with one 30 foot Mustang Tool bar. Corn and Wheat.
The 15 inch band spacing Mustang Tool Bar allows Winter Canola to be raised at much higher yield levels timing nutrients into growing canola in the late winter.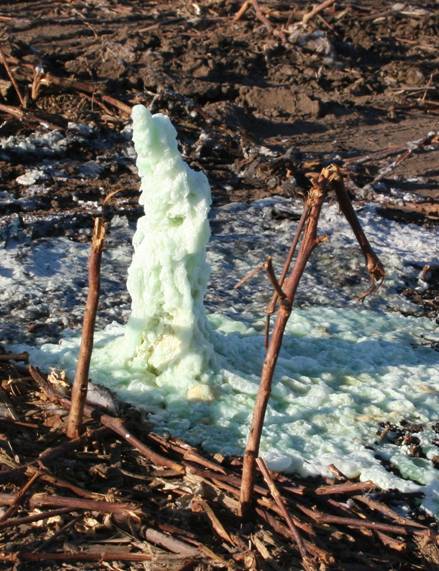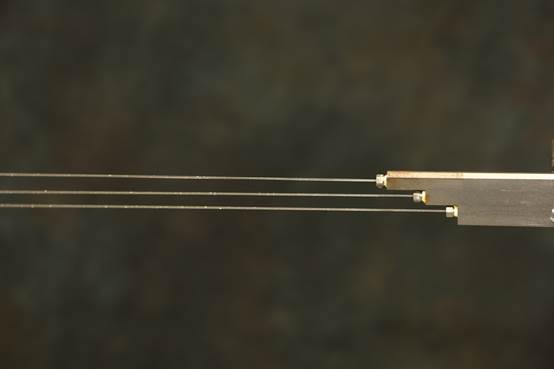 TAPPS is Tri-Ammonium Poly Phosphate Sulfate plus metal micros.
Applied at 1% CV in liquid streaming flows in an Acid/Base reaction.
NH3 at 82.4% Nitrogen, 82-0-0.
Ammonium Poly Phosphate as 10-34-0 or 11-37-0.
Thio-sul® Ammonium Thio-Sulfate as 12-0-0-26S
KTS®, Potassium Thio-Sulfate, 0-0-17-26S
Metal Micros, Mn,Fe,Cu,Zn and Ferrilene®, Iron chlorosis.

Exactrix Mustang Openers run deep at the 8 inch depth increasing the root development.

A target rich, rooting environment with vermiculation of nutrients, NPKS
and micros. Nutrients injected with 3 and 4 product systems in VRT-Site
Specific application. Exactrix TAPPS and TAPPKTS stabilize the nutrients
and allows much higher levels of nutrient utilization. Less is More.

No-tillage single disc application cuts the pollution to levels so low it is very
difficult to detect.
The ability to feed 330 million people every 5 waking hours comes from Directly Applied NH3.
Plus a lot other industrialized nations get the benefits of directly applied NH3 around the world in the export of our grain, meat, fiber, biodiesel and ethanol.
The ability to expand human life on our planet comes with a downside of wasteful management of byproducts.
These nitrate laden byproducts that pollute our rivers and streams (Mississippi River), Lakes (Lake Erie) and Gulfs, (Gulf of Mexico).
These manure byproducts that require tillage to bury the problem.
Destroying the carbon sink and aiding the soil quality problem with tillage.
Manure application with tillage creating another problem of soil erosion and non-uniform distribution of nutrients
These well intentioned producers end up with their applied nutrients gone to the continental water environment.
Following the gravity path of the mobile soil movers, the rivers and streams…on to the Gulf and the Great Lakes.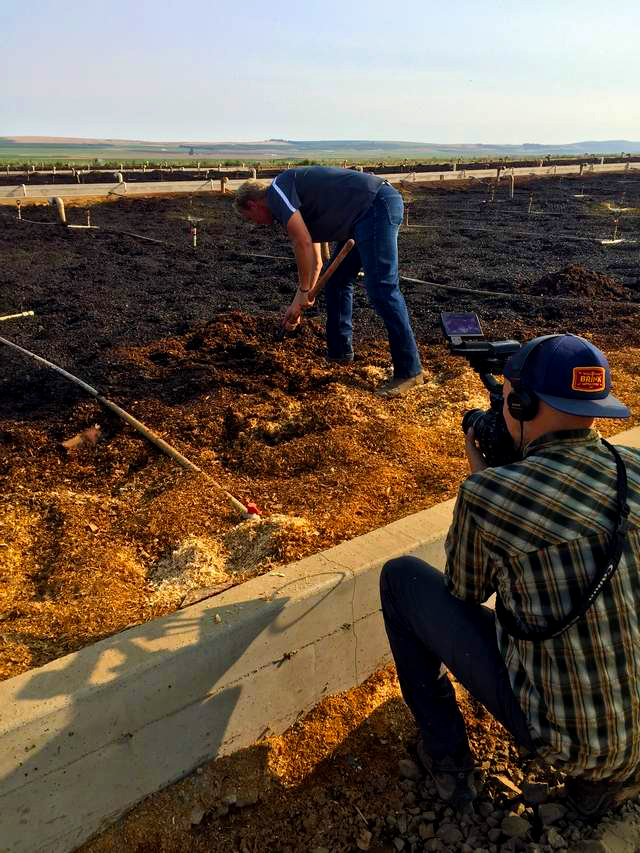 The Worm Feedlot is small the benefits are big.

It all Started in Chile.

Here is a complementary story that is expanding in the US.

http://www.suntribunenews.com/article/20170906/ARTICLE/170909992

The worm bed company. http://biofiltro.com/en/about/

Filtering Manure with Worms has overwhelming environmental benefits.

Feeding worms is a big deal in Washington State.

The worm casings go to Green houses, Orchards, and Organic producers.

How to make worms work harder, than they already do?

Summary Of Ironies. How to feed people, use less and clean up the environment.

Worm Beds, Dairies, Washington State, Chile Linkage, Patented process from a University Professor, lease program, full service support,

How to clean up the manure problem in Washington State. Managing mobile and dangerous nitrate in a beautiful state.

One dairy in Washington State that spreads it's manure with tillage has 235 ppm nitrate and ammonium in the top 2 feet of the soil profile.

Many No-tillage Exactrix owners finish the season with 2 to 5 ppm in the top 1 foot. Exactrix TAPPS and TAPPKTS works.

Too much nitrate and the yields are poor, that makes no sense.

Just a few producers are creating a bad overall image for Agriculture. The dairies are catching on in Washington State and California. Get rid of the tillage.
Operating with $4.00 corn is difficult. In the Sand Hills, CRP is an option.
The economic pressure is on.

The profit margin is close.

Producers may need to minimize the loss.

It makes no sense to continue with tillage.

You can pay for land fast with Exactrix technology.

You have a chance to be a really good neighbor.
Are you hooked on good information? Great articles are available at http://www.exactrix.com/EWAC.htm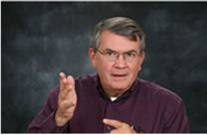 Guy J Swanson
Your Great Plains Reporter.
"Making Legendary Changes on the Great Plains"
---