Fertilizer Dealers Recommend Exactrix Applications.
Bad Recommendations for Nitrogen Reduces Yields Every Time.
Reviewing …. Less Is Always More at,
Lohn, Texas,

Amarillo, Texas

Marshall, Missouri

Garden City, Kansas

Grand Island, Nebraska

Yuma, Colorado,

Lewiston, Idaho,

Grand Prairie, Alberta

Manning, Alberta
Winter Wheat, Spring Wheat, Corn, Cotton, Triticale, Milo, Soybean, and Canola it works every time.
A sub note….Alfalfa stands are brought back to life with Mustang and TAPPKTS with micros. Hybrid Coastal Bermuda Grass with full potential of 17 ton at 18% protein at 1/3 to 1/4 the fertilizer cost. http://www.exactrix.com/Broadcast_02_11_2020.html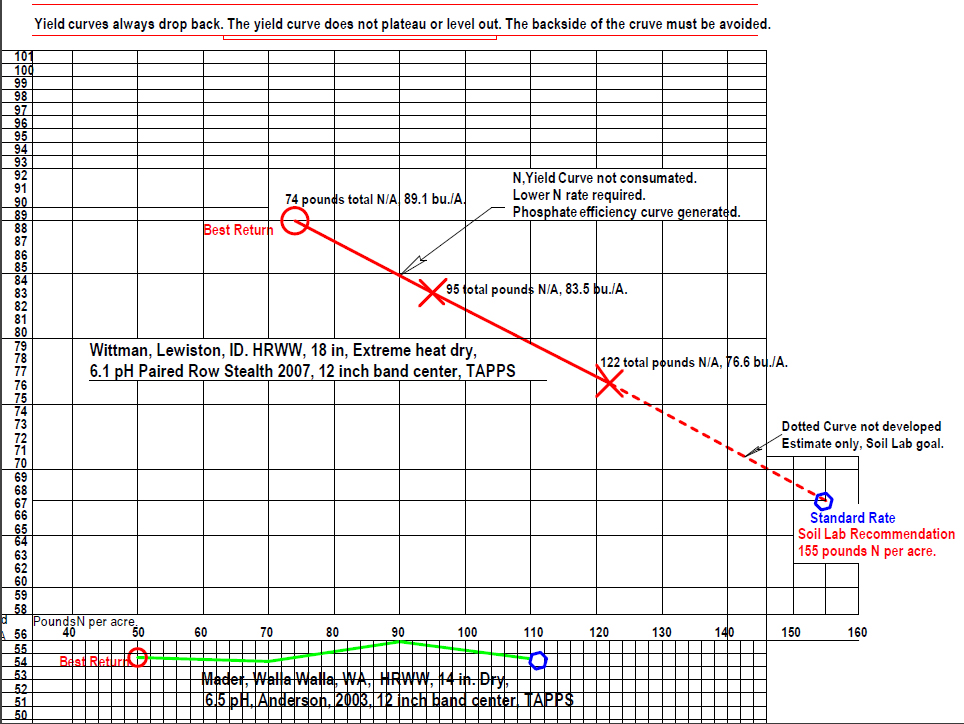 1
Yes it is true that more Nitrogen will reduce yields....with placement of highly uniform Exactrix TAPPS directly under the paired seed rows of winter wheat.
What does Exactrix® Placement accomplish in tight narrow bands of TAPPS in 1% CV at pressures to 300 psi.
The bands are considered dilute 12 inch bands.
This statement cannot be true....the more N you apply the better the yield will be.
The soil test lab produced a recommendation of 155 lbs. N/A. What do they know about Exactrix?
The plots were supervised by the University of Idaho, Larry Smith, Bob Brown, and producers Todd Wittman and Dick Llyod. http://exactrix.com/IWW.htm
So what happens when producers buy Exactrix TAPPS formulators....the margin increases 12% more for sure in tough weather conditions.
So a good dryland Hard Red Winter Wheat crop would be 100 bushels per acre.
That would be $75 more net income per acre at the minimum with HRWW, 11.5 protein now at $6.15 at Portland
Every 1,000 acres of HRWW will produce 12 percent more net income with Exactrix Application of $75,000.
Guy J Swanson says.
"For sure 12% more net income will get you a rally on the New York Stock Exchange. It is a big deal."
"Exactrix is recognized by fertilizer dealers in North America as the number 1 way to get fertilizer to perform beyond their expectations."
A total of 13 cropping years since 2007 with two Exactrix systems. That is a lot of money that has been saved and made.
The Exactrix TAPPS formulator application equipment cost a lot of money to accomplish this return, about a $60,000 investment in 2007.
In the above case at Lewiston, Idaho, Exactrix TAPPS in 2020 does produce a potential of $90 to $96 per acre more net income per acre or almost $100,000 more income per 1,000 acres.
"You can get all your money back up to 100 times over the life expectancy of a premium TAPPKTS formulator Exactrix system."
"You may not know this but the first two 2KC Weigh Master systems delivered in year 2,000 have reached the 20 year service mark, John Yockey's family at Philipps and Tim and Randy Reznicek, at North Bend Nebraska." GJS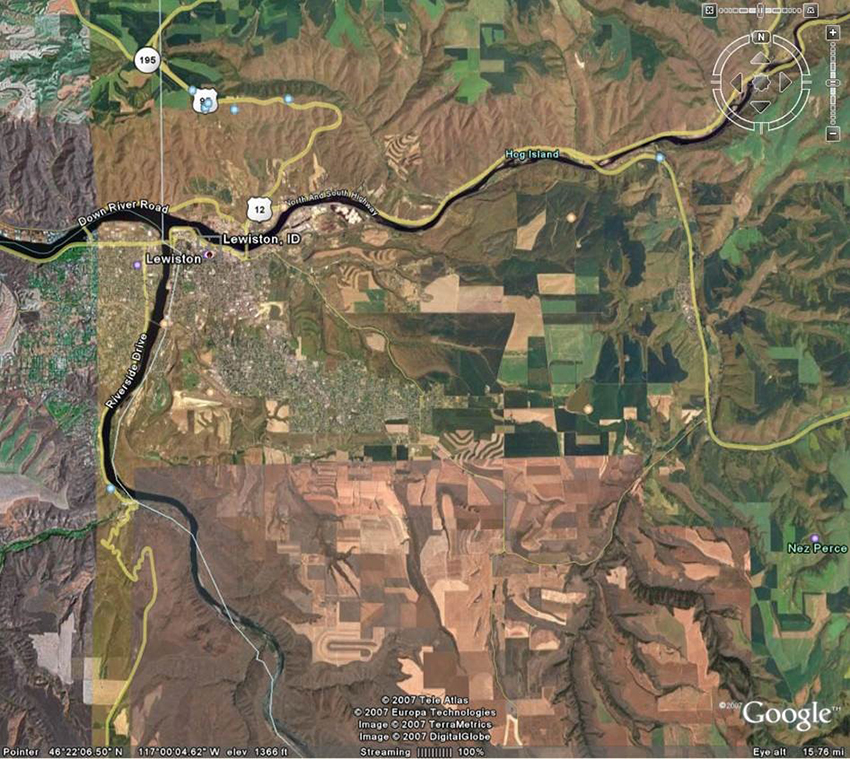 9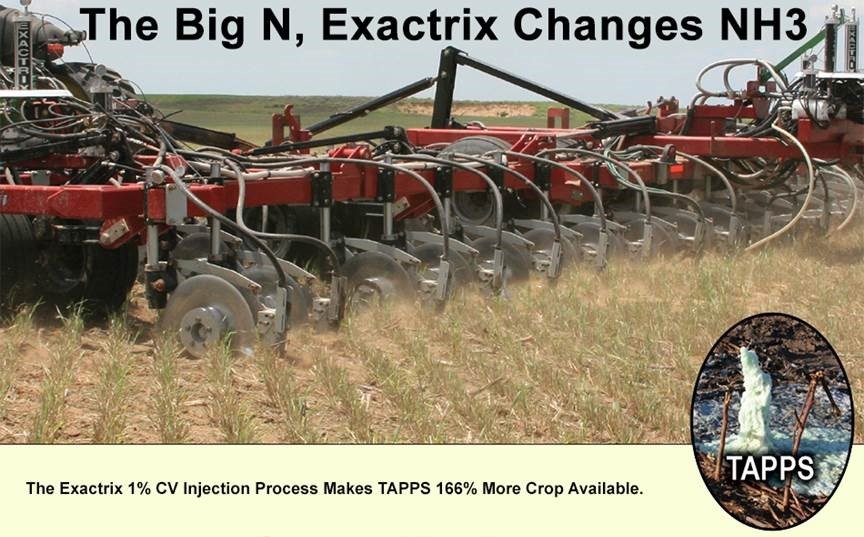 10
In Kansas Conditions along the Arkansas River on sandy soils in 2015, Double Crop Corn on Triticale.
This Is Heady Times for No-tillage Farming. ,
Exactrix works well. With the development of the Exactrix Mustang Opener in 2013…. Nutrients go deep into growing winter wheat in Late Fall to Late Winter for the last 7 years….
Side Dressing of Winter Wheat works well. And No-tillage is the key with the powerful rooting geometry.
11

12

Along the Missouri River dikes at Marshall, MO in

2014

At Amarillo/Groom, Texas

in 2008. Corn, and Cotton, Irrigated
Low Cost NH3 becomes NH4 in an Acid-Base Reaction with Polymers of Phosphate and Potassium.


Costs are reduced by ½ to 1/3 of center pivot application of N and dry application of Phosphate.

"You cannot buy it…..You must build it on the go,"
Whenever you see a Mustang Tool Bar banding deep in No-tillage you know that producer has a 12% greater net margin.
Tri Ammonium Poly Phosphate Thio-sulfate with micros Zn, Mn, B, Fe, Cu is TAPPS .

The most crop available nutrients in crop production in North America. KTS® is now included formulating TAPPKTS.

Less than 1 lb. of nutrient is not crop available in 100 lbs. applied. Never before achieved with NH3, APP,ATS,KTS and Micros at 1%CV and repeatable with Mass Flow at 20 lbs. in 10,000 lbs. applied.
Side dressing winter wheat, requires the least amount of nutrients of TAPPKTS….typically $26 per acre side dressed from November to March across the Great Plains.
1. What does it cost to side dress wheat? About $16.00 per acre to rent an Exactrix Mustang Tool Bar. Actual ownership costs are about $6 per acre and operating cost is $1.25 per acre for wear parts on 15 inch centers.

2. What will happen in my following double crop? The Winter Wheat crop can not use all the $26.00 of placed nutrients all at once because of root targeting. Thus future crops get a boost from deep 7 to 8 inch placed bands a little later in the year. Those nutrients or about half will be available for Soybean or Milo right after the June winter wheat harvest. Cotton also performs in double crop wheat in OK and TX conditions.

3. Is this Exactrix Deep Banding Phenomena of TAPPKTS plus micros called Rotational Band Loading? Yes, RBL is an Exactrix® exclusive with high quality nutrient bands placed at depths to 8 inches. TAPPKTS and TAPPS is also well proven all across the Great Plains. The dry and sandy soil river flood plains go to high production with 30% jumps in yield. You find Exactrix TAPPKTS performing well from the high pH Platte River of the Nebraska Sand Hills to the dry rivers of the XIT of Lubbock Texas. Finally great crops on high pH, low pH and very sandy soils with low CEC. The diffusion zone of NH4 is vermiculated vertically in protected pH ranges that keep nitro-bacteria from feeding on the column located every 15 inches.

4. What happens on sandy soil types…or low CEC test soils? Side dressing winter wheat deep with TAPPKTS almost doubles yields and proteins with stabilized N, Poly Phosphate carrying micros and Potassium Thio-Sulfate providing two types of sulfur with no chloride.

5. Is it true that weed control is so much better when producers do not use seed row starter fertilizer? Banding 7 to 8 inches Deep hides the TAPPKTS fertilizer from the weeds. Banding deep leverages wheat roots to propagate in an area with more consistent soil moisture. The Winter Wheat root colony makes weed control much easier since the weeds starve. Deep roots form to handle drought stress. Seed row fertilizer treatments develop shallow roots and poor plant durability.

6. What is another way to measure the effectiveness of Exactrix TAPPS and TAPPKTS? Most of the Exactrix owners deliver winter wheat of outstanding quality and are often paid a premium by the Flour Mills. Protein at 12% to 13% with high test weight to 65 lbs. is often called out by the producers using TAPPKTS with micros. The same is true with Hard Red Spring Wheat on the Norther Tier and Canada with protein to 16%.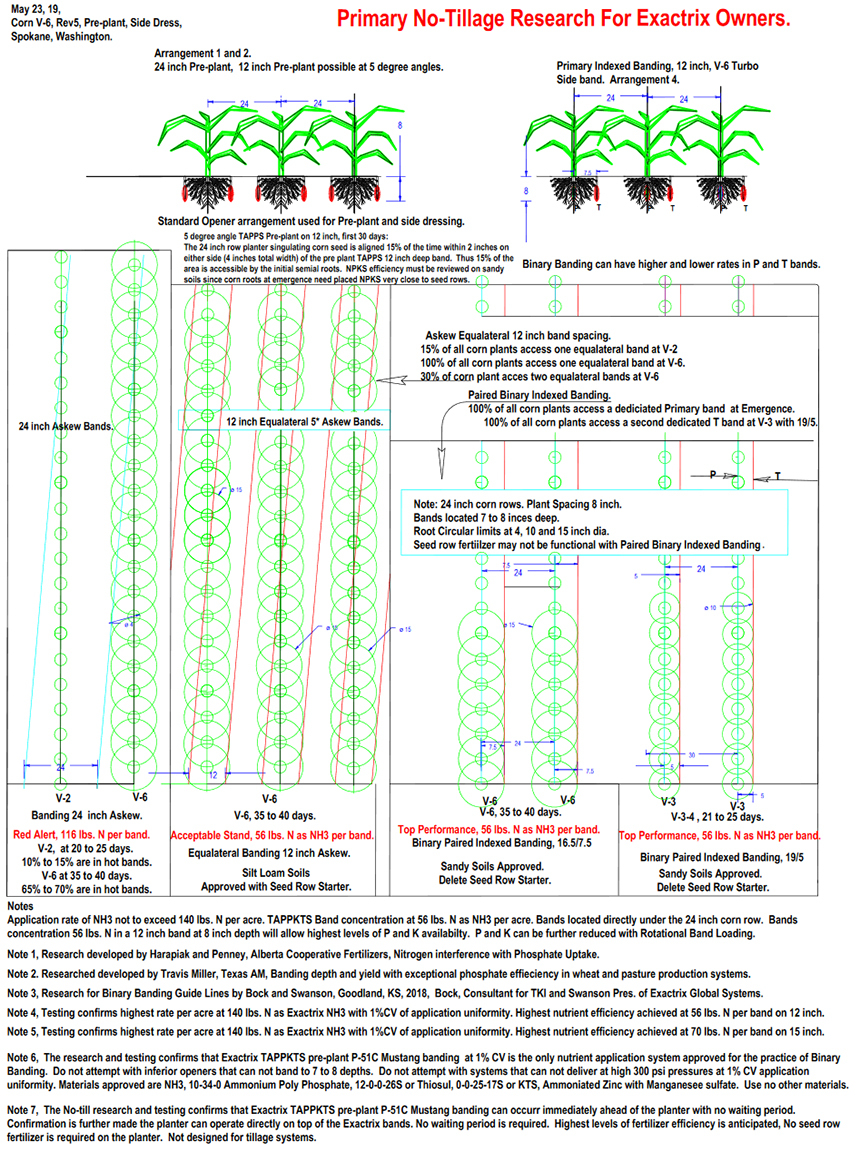 15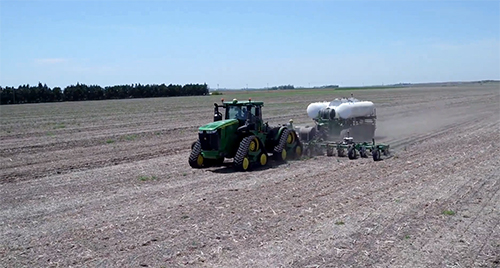 16
Click Here for Field Operation.
At Shelton, Nebraska, Binary Banding moves the high bar up a notch as seed corn puts special demands on nutrient efficiency
With TAPPKTS there is environmental containment of the mobile nutrients. Stabilized TAPPKTS works well.
7. What is the next chapter at Exactrix? Is it Binary Banding or Indexed Banding for V-3 corn? It is true that guidance and bigger machines allow a technical advance especially for niche and week rooted seed corn. http://www.exactrix.com/Broadcast_06_24_2019.html
17

18

19

Grand Island or

Shelton, Nebraska, Gangwish Seed Farm.

Amarillo or

Groom, Texas, Friemel Bros

Marshall, Missouri, Weber Seed Company at the Missouri River.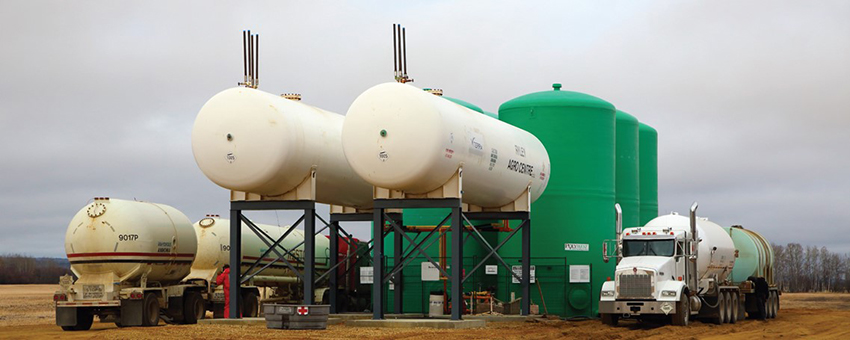 20
Manning, Alberta, Ken Dechant at the Peace River.
The further north you go in North America the more you will find NH3. The Big N moves around North America at lowest cost.
NH3 has the lowest GHG emission of all fertilizer types and allows for production using wind and water power. A totally renewable product is advancing.
NH3 keeps producers in the tractor seat with guaranteed analysis 82% N and 82.4% N Exactrix® Mass Flow.
The Growing Crop prefers NH4 over all other Nitrogen fertilizer types.
Anhydrous Ammonia is the biggest technical development in last 200 years (NPR reports). The NH4 molecule is keeping 2/3 of earth's population alive and well.
About 144 million Metric Tons are manufactured annually.
The US grew the most in NH3 manufacturer in 2018 with 8% growth at 12,500 metric tons. This is a big change in the last 15 years.
China rules the world with coal fired ammonia at 44 million metric tons. An environmental failure with about 80% of the plants using coal with no SCR.
Morocco leads in Phosphate and Canada leads in Potassium .
The King of Sulfur is Tessenderlo Kerly, US manufacturer of Thio-sulfates.
21
Oiler Country, The Little Edmonton of the North, Grand Prairie, Alberta at Bear Lake in late October, 2018.
Crop Production Services, or Nutrien is a large fertilizer organization of Sexsmith, Alberta uses the Exactrix® Mustang 61.25 foot tool bar.
The machine is active at 8.2 mph at 1 acre per minute. The machine applies three products in VR-Site Specific reducing costs and matching yield potential of the landscape and soil depth. The high speed, no-tillage tool bar will cover 14,000 acres per year custom applying at $20 per acre to $25.00 per acre in VRT-Site Specific at 1%CV.
---
Your Great Plains Reporter,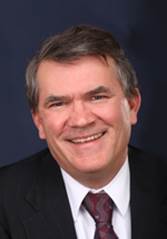 Guy J Swanson.
www.exactrix.com
NH3 Efficiency Experts
Exactrix Global Systems.
---