Return To Main Page
See all our previous broadcasts
NH3 at 1% - Where did all the money go?
The Best Broadcasts of 2021 and 2022





12/28/2021






12/20/2021

NH3 at 1% with GPS Binary Banding On The Great Plains, NH3 as NH4 is at 99% crop available with Exactrix® Binary Banding. Improving Corn Yields and flexibility, and driving nutrient efficiency beyond any previous efficiency values. Exactrix® produces top yields with the safest, most advanced pressure increasing direct injection NH3 system.

NH3 at 1% is a Time Capsule and critical to your success. You can buy land from others. Willing Sellers....Unwilling buyers

Green Play Ammonia - Zero Carbon, Anhydrous Ammonia Pricing is $100 to $300 per ton, Windy or Photo Green Play Ammonia, Yielder NFuel.
Exactrix Producers take a big leap ahead.




10/23/2021



10/07/2021

NH3 Fertilizer Costs Deep Dive Into Reality. Long Term Planning Must Be Implemented. "We have got it, and they don't." Reducing production costs $150 to $200 per acre. Only in North America will you find TAPPKTS plus Zinc built at 1% Uniformity or CV. A stellar reaction of nutrients in a deep band vermiculated to 8 inches, No-tillage.

Exactrix Owners, Scientists, Soil Fumigation experts in Relay Intercrop, Fumigant Mustard at Beemer,NE

Japan's Road Map for Fuel Ammonia.
Japan Ramps up Ammonia Power Generation



09

/25/2021


0

7/09/2021


0

5/17/2021

Exactrix Pays Off Land Debt. Bigger Margins In Corn Pays off $12,000 per land debt fast with much lower Risk. Paying off $12,000 per acre land debt fast with bigger margins in No-Tillage Mustang operations.

$1,500 per acre gross income, irrigated No-tillage Corn with $85.00 per acre of TAPPKTS plus Tra-fix Zinc. It takes less commercial fertilizer to raise more No-tillage corn every time with Exactrix TAPPKTS.

Seed Corn Quality Goes To Higher Levels With Nutrient Packing, Binary Banding and TAPPKTS with Zinc.

Videos of Liquid Transfer of NH3 and APP/ATS/KTS to Exactrix Track Carts applying nutrients with Binary Banding for seed corn production. Gangwish Seed Farm, Shelton, Nebraska. April 23 to 28.

Right Idea, Wrong Tool.Tillage is the wrong approach to control Nitrous Oxide, Carbon Dioxide, and Methane. The End of the Beginning.

No-Tillage Ammonia is the key to control GHG. Your future will include carbon free Green Ammonia at reduced cost because it is local.

DO YOU THINK IT IS GOING TO RAIN?
Beat The Ammonia Oligarchs
Green Play Ammonia™
Yielder® NFuel - Ammonia at $100 - $300 a Ton
Locally Built
Improve National Security
Always Available

Go for the good crop. Spend about 8% to 12% of the average yield at current price of $6.50 per bushel of HRWW at an average dryland yield of 35 bushels per acre.

For Great Plains Winter Wheat with good protein, You can spend no more than $32.00 per acre for wheat production…you will be fine when Dryland nutrients are banded to 7 to 8 inches in depth winter wheat hangs on in drought.

You may have read the 2017 broadcast and the 2018 broadcast recently exposed to your reading agenda today.
Here is the upgrade, Revisit the Cover farm with current news as of January 2022.

Zero Wheat, Andy and Cody have removed wheat from their rotation in 2020 and set their tool bar on 30 inch centers .
Import Fertilizer Victory for Farmers
ITC Rules Against Import Tariffs on UAN from Russia, Trinidad and Tobago
By Chris Clayton , DTN Ag Policy Editor



Connect with Chris: Chris.Clayton@dtn.com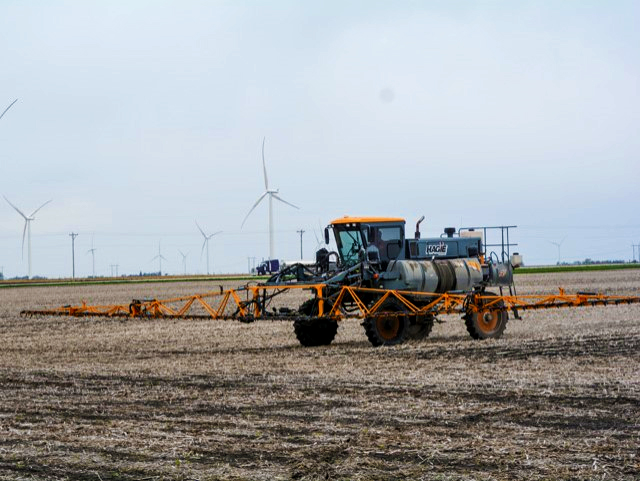 After months of lobbying from corn growers and members of Congress, the International Trade Commission on Monday voted against adding import tariffs to urea ammonium nitrate fertilizer from Russia or Trinidad and Tobago. (DTN photo by Matt Wilde)
RALEIGH, N.C. (DTN) -- In a victory for farmers and a loss for the domestic fertilizer industry, the U.S. International Trade Commission on Monday voted against imposing import tariffs on urea ammonium nitrate from Russia and Trinidad and Tobago.
The International Trade Commission (ITC) said urea imports from the two countries "do not injure the U.S. industry." The decision comes after months of intense lobbying by farm groups and members of Congress to stop the commission from imposing tariffs on UAN.
"This comes as a welcome relief," said National Corn Growers Association (NCGA) President Chris Edgington. "We have been sounding the alarms and telling the ITC commissioners that tariffs will drive up input prices to even more unaffordable levels for farmers and cripple our supply. I am so glad they listened."
Edgington noted NCGA had come out strongly against the tariffs. NCGA was the only commodity group that testified at ITC's public hearing, and it forcefully raised the issue in the press. NCGA also engaged in an aggressive advocacy campaign with elected officials.
Kreg Ruhl, vice president of crop nutrients for GROWMARK Inc., said the ITC ruling will be good for farmers, especially those closer to the coasts who are mainly served by imports.
"With all the craziness around the world, our farmer-owners need access to all the competitively priced inputs possible," Ruhl said. "There is still going to be an ongoing chatter about European energy dynamics underlying nitrogen, but that just means nitrogen still will not be 'free.'"
More Recommended for You
Cutting Fertilizer a 'Blunt Instrument'
Government Moves on Fertilizer Help Spark Disaster in Sri Lanka, Protests in Netherlands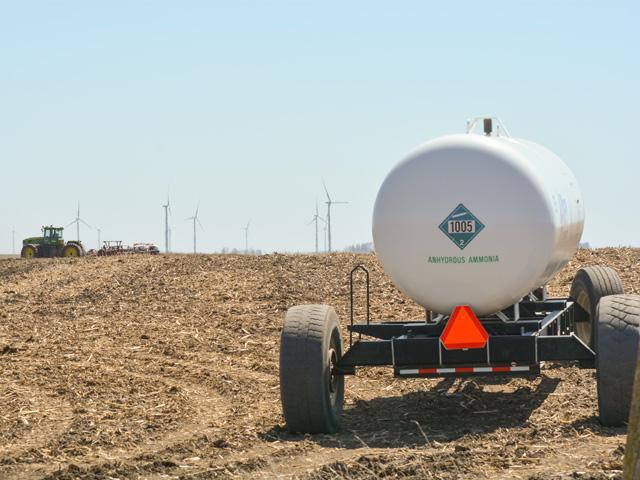 7/14/2022 | 8:52 AM CDT
With the war in Ukraine driving up food and energy prices, fertilizer has become a major point of...

USDA Reports Review
USDA Reports Cause Grain, Soybean Markets to Continue to Plunge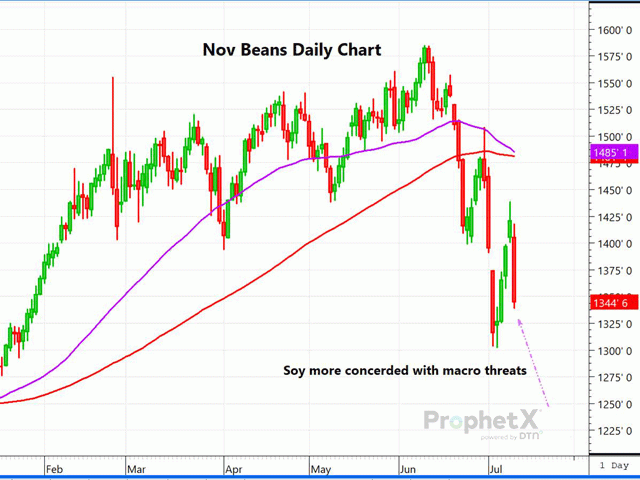 7/12/2022 | 2:44 PM CDT
Already under severe selling pressure prior to the release of Tuesday's July 12 USDA reports, all...
Just last week, 27 members of Congress wrote President Joe Biden, calling on him to stop any import tariffs on UAN as well as reverse last year's decision to place tariffs on phosphate from Morocco. In March, more than 80 members of Congress sent a similar letter to the ITC, asking it to suspend the case against Trinidad and Tobago.
With the war between Russia and Ukraine, lawmakers and farm groups have largely concentrated their lobbying efforts on fertilizer imports from Trinidad in Tobago because they did not want to be seen as doing anything that would help Russia.
In 2020, U.S. companies imported nearly 1.2 million short tons of UAN from Russia and just under 1 million tons from Trinidad and Tobago, according to the Department of Commerce.
The ITC's ruling, which takes effect immediately, runs counter to the Department of Commerce finding in June that imports of urea ammonium nitrate from Russia and Trinidad and Tobago are unfairly subsidized and dumped on global markets.
CF Industries had filed a petition with ITC in late 2021, requesting that the commission place tariffs on urea ammonium nitrate, which is used in liquid fertilizers. Shortages and prices have since increased exponentially.
After the Department of Commerce began its investigation of duties on UAN imports from Trinidad and Tobago, import volumes of UAN fell as much as 97%.
Tony Will, president and CEO of CF Industries, issued a statement saying the company is disappointed in the ITC's decision.
"We are disappointed that the International Trade Commission has determined the U.S. UAN industry has not been harmed by the unfair trade practices from state-subsidized entities underpinning UAN imports from Russia and Trinidad that were clearly established through thorough and impartial investigations by the U.S. government," said Tony Will, president and chief executive officer, CF Industries Holdings, Inc. "Unfortunately, this outcome will perpetuate an unlevel playing field for a domestic industry that has invested billions of dollars in the U.S. to ensure American farmers have a reliable source of UAN fertilizer."
UAN28 and UAN32 prices have come down from their peaks in May. But at an average of $609 a ton, UAN28 is still about $238 a ton more than producers paid a year ago. UAN32, at an average of $702 a ton, is $281 a ton higher than a year ago, according to last week's DTN Retail Fertilizer Trends report.
See "Urea Leads Fertilizer Prices Down Once Again" here: https://www.dtnpf.com/…
See "Cutting Fertilizer a Blunt Instrument" here: https://www.dtnpf.com/…
See "Federal Judge Questions Mosaic's Phosphate Market Dominance" here: https://www.dtnpf.com/…
Chris Clayton can be reached at Chris.Clayton@dtn.com
Follow him on Twitter @ChrisClaytonDTN
(c) Copyright 2022 DTN, LLC. All rights reserved.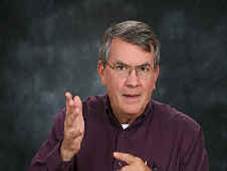 Your Great Plains Reporter.
Guy Swanson
Exactrix® Global Systems LLC
www.exactrix.com
exactrix@exactrix.com
509 995 1879 cell, Pacific.
General office: 509-254 6854
4501 East Trent Ave.
Spokane, WA 99212