ONLY 2 Weeks Before The Meeting!
SIGN UP NOW, Do Not Miss Out.
Great Plains Producers Meeting, Yielder® No-tillage Technology
From Exactrix Global Systems.
Colby, KS, Follow I-70, Comfort Inn, 8:00 AM Dec. 7, 2017
Dec. 7th, Meeting. You must Signup ASAP, We have room for 50 top notch producers.
Please call immediately to confirm your attendance.

Call GJS At 509-995-1879 (Cell) or 509-535-9925 (Exactrix Office) or 620-544-6567 (Troy Coen)
or
E-Mail Exactrix@Exactrix.com or Use This Registration Form
Exactrix Advanced Education producing 12% more net.
Exactrix Training, Seminars and Power Information for more margin.
Don't Miss This Outstanding No-tillage Fertility Meeting.

This Is The 10th Annual Great Plains Crop Production Meeting.

Meeting Starts at 8:30 AM with your registration required to reserve your seat.

Bring your banker, bring your fertilizer dealer, let your best neighbor know there are answers.

The complete seminar charge is $275 Per Attendee. Take 10% off if you have 3 or more in your group.
Your satisfaction is guaranteed.
A fantastic Meal included, Documents supplied.
Tour winter Canola fields on Dec. 6 at Goodland, KS. Overnight at the Comfort Inn in Colby and meet early arrivals.

Comfort Inn 785-462-3833 for your room reservations. 10 rooms have been reserved under a special Exactrix Rate.
Overnight rooms available after the first 10 are gone in surrounding motels and hotels, special allowance for group rates.
Do you need a room? $89.00 at the Comfort Inn in Colby, KS. Better call NOW, only 10 set aside at this price.
Colby Comfort Inn, Ask for Exactrix Reserved Room. 785-462-3833.


Seminar Speakers:
8:30 AM:

No-Tillage Fertility Expert, Dr. Bert Bock, Muscle Shoals, Alabama, TKI, Nutrient Management Expert.
Testing reconfirms that Exactrix TAPPS is as good or better then N-Serve for boosting yield.

Bert is a former Scientist with the TVA, Tennessee Valley Authority.
Bert was educated at KSU and the University of Nebraska.

He has traveled the US as a consultant for improved and advanced use of nutrients.


Dr. Bert Bock
9:15 AM:Top of the Line in Soil Fertility, Dr. Anserd J. Foster, KSU, Garden City, KS. Headed to Washington State.

AJ will deliver two reports in combination and support from Tessenderlo Kerley Inc.

Winter Canola Fertilization, Finding the right sulfur rate. Large Replicated Plots with a low LSD.

Corn Nutrients Stabilized with TAPPS in large high quality test plots.

Break for Coffee. 10:00.

Overview of the Iron Chlorosis Problem by GJS.

Review of Ferrilene in Soybean, Corn and Milo. Iron Chlorosis Solution Discovered. The Platte Valley Yellows is the business opportunity.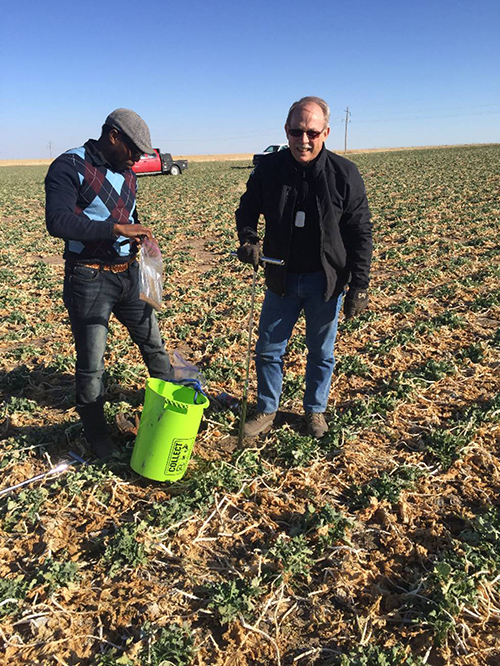 Dr. Anserd J. Foster (on left)
Break for Coffee. 10:00
Overview of the Iron Chlorosis Problem by GJS.Review of Ferrilene in Soybean, Corn and Milo. Iron Chlorosis Solution Discovered. The Platte Valley Yellows is the business opportunity.
10:15 PM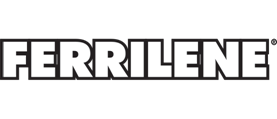 http://www.helenachemical.com/
10:15 PM: The Iron Man, Jim Talbert, Helena - Iron Chlorosis of Corn, Milo, Soybean, A discussion of heavy chelated iron for improved yields in soybeans. Copper as a nitrogen stabilizer keeping nitrous ammonias and nitro bacteria at bay in the TAPPS band.
Hot batching of Ferrilene produces a high quality product. Metering and delivery to the row was exceptionally reliable thanks to the Scott City, KS, Helena plant and Jim Talbert special attention to detail.

10:45, Bean Counters, Paige Clawson, Channel, Joel McClure with supporting comments on Soybeans net dollar performance with SRS and Ferrilene. Soybean Varieties to Match with Ferrilene come from Channel. How to make Ferrilene work on your farm in site specific application?
Paige Clawson
District Sales Manager
Channel Seed
Southwest Kansas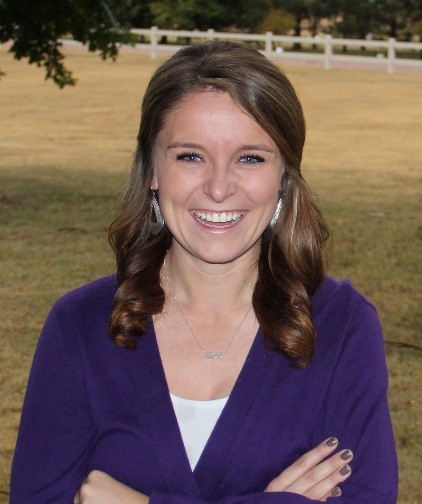 Paige grew up on the Palouse in Washington state. Through FFA experiences she was led to attend Kansas State University. In 2015 she graduated from K-State in Agricultural Communications and Journalism with a minor in agronomy. After two internships with Monsanto, Paige accepted a full time role as a District Sales Manager trainee in Nebraska. Following her training she took her current role as a DSM in SW Kansas. As a DSM she recruits and works with Seedsman. The Channel brand is focused on top tier products and exceptional service. Paige and her husband Kurtis, live in Satanta, KS.

Paige Clawson
11:30, Brian Caldbeck, Rubisco, Philpot, Kentucky, Chief Agronomist, Hybrid European Varieties of Winter Canola. Planting Winter Canola and expected results of Planters vs. Seeders. Plant Growth Regulators, Planter Quality Seed at 60,000 to 70,000 per lb. and what to
expect. A review of SRS. A review of new advanced varieties for the Great Plains. How to meet the rotational needs and what are the values of Winter Canola in the Rotation. Will short season corn or earlage corn allow irrigated Fall planted Canola in late August?
Soybean Varieties to Match with Ferrilene come from Channel. How to make Ferrilene work on your farm in site specific application?

Brian Caldbeck


12:00 Lunch
Garden City Prime Rib Roast Beef, Caribbean Shrimp, Idaho Potatoes, Colorado String Beans, Yakima Cherry Cobbler. Royal Hawaiian Kona Double Caffeinated Coffee as required.
1:30 P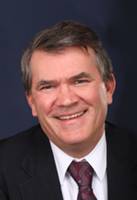 M. Guy Swanson reports on new product offerings from Exactrix. From the Northern Peace River of Alberta across the Great Plains to Culiacan, Mexico. Across North America you will get the big technology overview.

Mustang Tool Bars, 7 x 7, Lift Assist, Positive Down Pressure at 12 mph. SRS,

Seed Row Saturation, Deere 1790.

Ferrilene Injection with Exactrix Flow Splitter in Tri-Flow Injection.

Individual Row Shut off of Exactrix high pressure NH3.

Electro Zip valving reduces NH3 losses in corners and lands. Improves Side dressing.

Large Tool Bars in 12 x 8 construction to 84 feet.

Tool bars in 5, 7 and 9 section.

Improvements in the Deere 1890 Wing Injection, And Series 4 Injection.

Improvements in the SDX openers.

Expanding the SDX to 62 feet and greater widths.
2:15: Break
2:30 Eric Lund, Veris.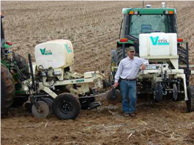 Technology Update and Support programs for Identifying the Platte Valley Yellows and Iron Chlorosis.
Veris has new mapping technology that overlays aerial maps in detection of Iron Chlorosis. No need to wait out the crop indicators. Producers can apply ahead and hit the target. Triple verification is used.

3:15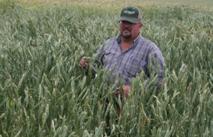 Special presentation from Troy Coen.

Get Smart on Control and how to make Exactrix Global Systems work to the maximum potential.

Deere 4640 Universal Display and control, Exactrix NH3 section control and opener NH3 shut down,

SRS Control and advancements.

Making advancements in maps and data storage.

Trimble FMX and TMX series controllers.
4:00 PM to 5:30 PM
Panel Round Table in 4 groups.

Table 1, Canola, SRS, Planter Grade Canola Seed, RRV plates, Precision Planting Plates.
Table 2, Nutrients, New products, How to buy NH3 for your farm storage system.
Table 3, VRT,Site Specific. Advancements in My John Deere.
Table 4, Ferrilene, SRS, Soybeans. irrigation and dryland.
Click here for complete information