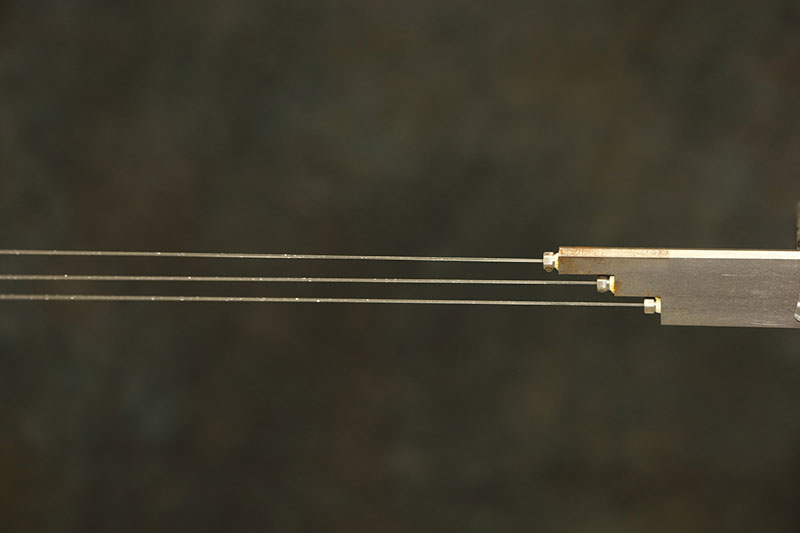 Applies 3 different products formulating TAPPS, TAPPKTS, TAPPKTS plus organic products, TAPPKTS plus HCl.
New bio systems... banding into growing roots.
Ideal for banding directly into wheat.
Virtually no root damage when side dressing seedling corn to a 6 inch depth with the P-51C.
Allows very deep placement of phosphate at 7 inch depth in moist soil conditions with the P-51CUE.
P-51D - Fumigant Injection - 28 and 30 inch coulters banding to depths of 9 inch.
Widely Tested, the Mustang seals the slot in all tested no-till soil conditions of North America.
Allows low cost banding on 10 inch centers to 15 inch centers.
Low soil disturbance...with a soil saving warranty.
Lowest operating cost...lowest known operating cost with the P-51B, P-51C and P-51CUE at banding depths to 7 inch in moist soil conditions.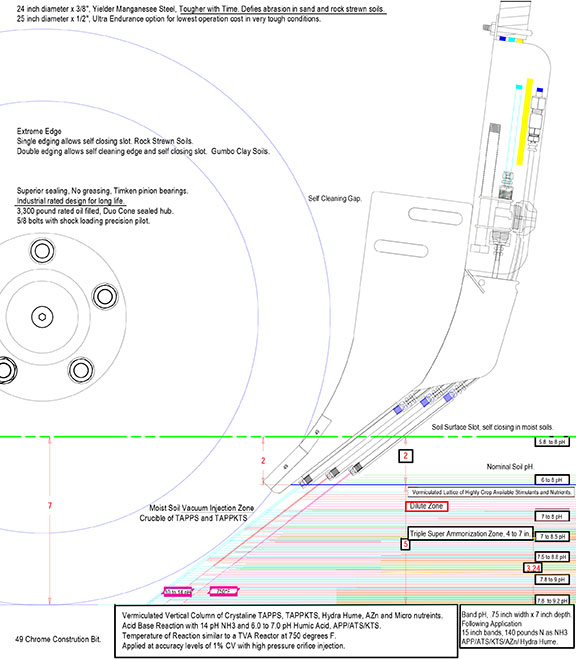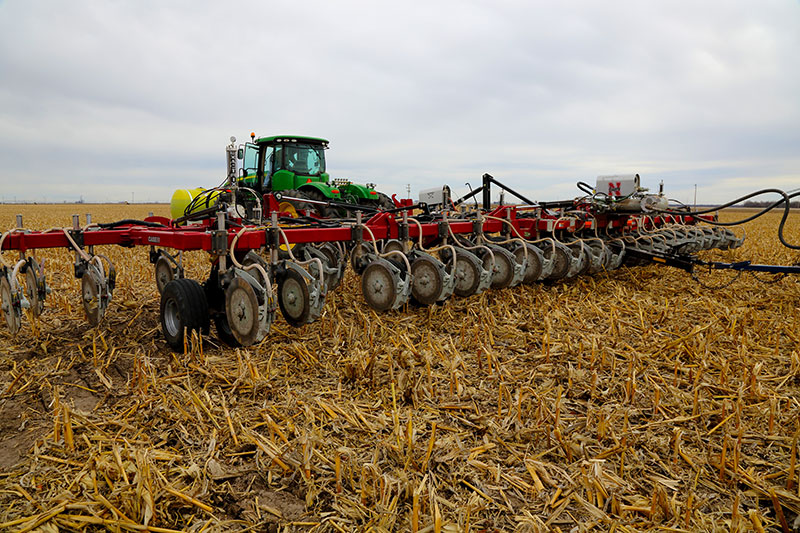 Case 940/Mustang at 61.5 feet banding No-till into irrigated 280 bushel corn stover, Shelton, NE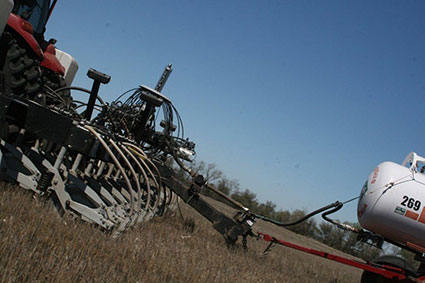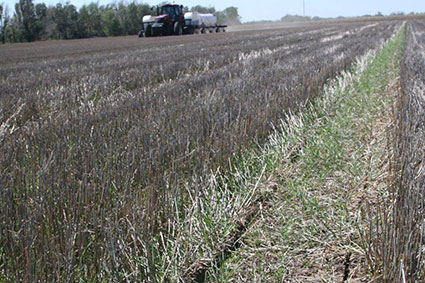 Montezuma/Mustang banding at the 7 inch depth, Lyons, KS.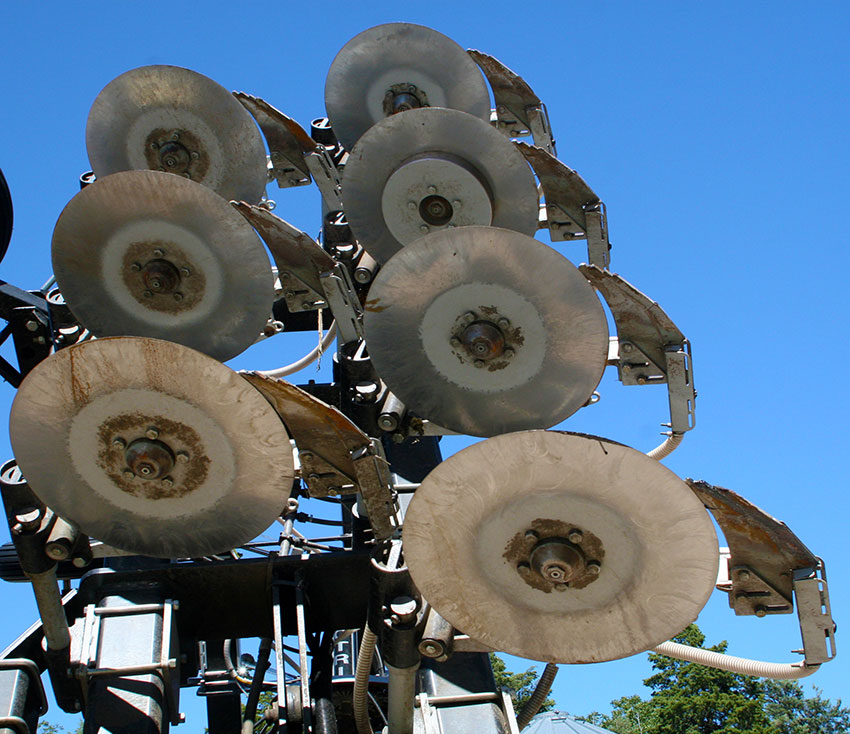 Low cost banding...in sandy soils or rock strewn soils...
allows entirely new approaches to uniform application of nutrients.
Improves timing of the nutrients. Allows nutrients to be banded into soils
that are moist, saving millions of dollars over the life of the machine.

The Bourgault 8825 can be set up with a second set of tooling for low soil disturbance application of wheat.
High Speed Tool Bars can be designed to widths of 120 feet with lower cost and more options to change
spacing to match the crops raised.
Allows side dressing treatments of winter wheat down to 10 inch spacing with RTK guidance.
Gyro Rolling Counterweights add more punch at high grounds speeds.